Union representing more than 1,000 nurses at St. Charles Health System says management is refusing to compromise in contract negotiations
May 16, 2023
This article has been updated to include the health system's comment.
Citing lagging contract negotiations with St. Charles Health System, the Oregon Nurses Association has announced that more than 1,000 of its members will vote on whether to authorize a strike at St. Charles Medical Center in Bend.
Votes will be cast through May 21. Rather than prompting an immediate strike, the vote will allow union leaders to declare strike at any time. 
The move publicly amps up the pressure on St. Charles leadership to improve its contract offer. In a press release, union officials said they want the contract to improve staffing levels and safety at the hospital.
"We need the hospital to recruit, retain and respect nurses so we can care for our community," said Erin Harrington, a local nurse and chair of the nurses association's bargaining team at St. Charles Bend. "Today, St. Charles is leaving us no choice but to vote to strike. We've met them halfway but they've refused to compromise."
A St. Charles spokesperson issued a statement attributed to Julie Ostrom, an administrator and registered nurse who is representing management in the contract bargaining. It attributed the strike vote to standard negotiation tactics.
"We continue to bargain in good faith with ONA and look forward to the six upcoming bargaining dates set through June ... our hope is to reach a contract agreement in the coming weeks," Ostrom said, adding that a recent wage increase made the system's nurses among the best-paid in the state. "We believe that ONA's strike tactics, including the strike authorization vote, are inconsistent with our shared goal to recruit and retain quality nursing staff and could be detrimental to that effort."
The nurses union says negotiations have been underway for five months. Its press release notes that the financially strapped health system has been hit with nurse-staffing violations, and the Oregon Occupational Safety and Health Administration recently fined it for safety violations. The union says St. Charles currently has 300 vacant nursing positions.
Image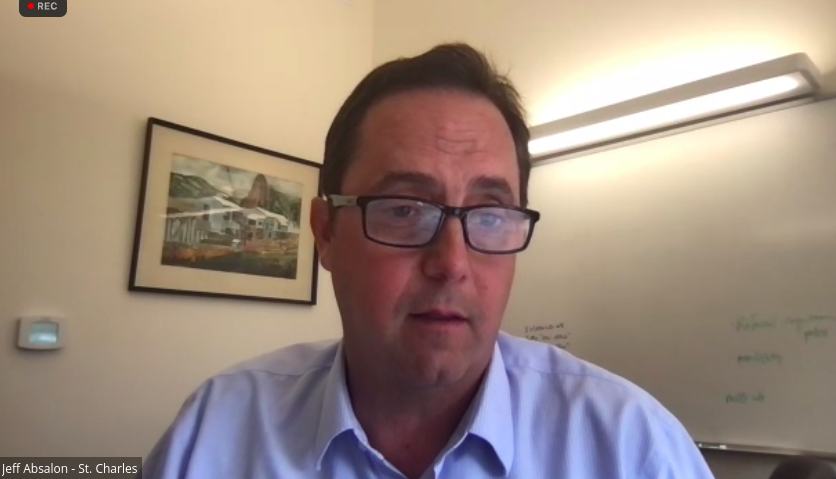 The union also recently filed a complaint with the National Labor Relations Board alleging management spied on the union's organizing.
"The nurses we count on to save our lives are overworked, understaffed and undervalued by St. Charles' executives. That should set off clanging alarm bells in this community," said Oregon Nurses Association President Tamie Cline. 
The hospital's current labor contract expired Dec. 31, 2022.
---