Nurse Practitioners Gain Right to Dispense Prescription Drugs
Senate Bill 8 has passed both chambers unanimously, granting all nurse practitioners the right to dispense prescription medications.
June 4, 2013 — Patients who see a nurse practitioner for their primary care needs may not have to visit a pharmacy to get their prescriptions filled under legislation that passed the House unanimously on Monday.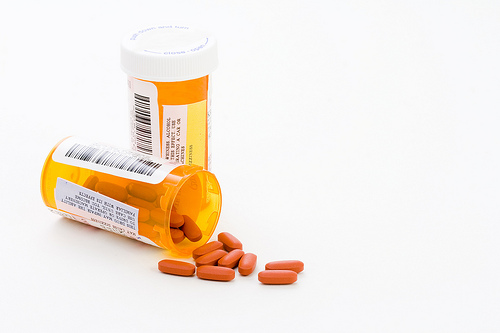 Senate Bill 8 removes restrictions that nurse practitioners face when they wish to dispense prescription medications to their patients. Current law requires them to prove that their patients struggle to get access to pharmacies.
Supporters say the bill will reduce hassle for patients while improving care.
"It saves money for patients," said Ann Barry-Lever, a nurse practitioner at Willamette University's Bishop Wellness Center in Salem. She said she prescribed antibiotics for urinary tract infections, thus improving care for students who might delay going to a pharmacy. "It prevents them from ending up in a hospital with a kidney infection."
Nurse practitioners have been able to dispense at campus health clinics without the bill.
The Oregon State Pharmacy Association initially opposed SB 8, but dropped its fight after SB 8 passed the Senate without a single legislative opponent.
Nurse practitioners who want to dispense medications must submit an application to the Board of Nursing and undergo training designed by the nursing board and the Board of Pharmacy. Sarah Baessler, the lobbyist for the Oregon Nurses Association, said nurse practitioners would be dispensing common medications that are prepackaged rather than filling vials as a pharmacist might.
The bill was supported by ZoomCare, a for-profit clinic chain that employs many nurse practitioners in its one-stop shop primary care facilities in the Portland and Salem areas.
ZoomCare lobbyist Len Bergstein said the clinic chain has a 100-medicine formulary that primary care providers can dispense on site, often saving patients a trip to a pharmacy.
"If you come in and get served by a physician or a physician assistant, they can get them the prescriptions right away, but if they see a nurse practitioner, they have to go somewhere else," Bergstein said.
Nurse practitioners will be allowed to dispense controlled substances, but Bergstein said ZoomCare doesn't keep such medications in stock at its clinics.
SB 8 follows legislation from last session that gave dispensing rights to physician assistants, which ZoomCare also employs regularly. Physician assistants and nurse practitioners both have a masters-degree level of education.
This year's legislation for nurse practitioners is simpler than that bill, which required physician assistants who want to dispense drugs to have their outlets, such as ZoomCare, registered with the Board of Pharmacy, which entails an additional fee.
"They wanted authority over the dispensing facility, not the practitioner," Bergstein said.
Since nurse practitioners have already been dispensing drugs in rural Oregon without complaints, supporters saw no need to add the additional dispensary regulation on their urban and suburban peers.
"Nurse practitioners have been dispensing faithfully in parts of the state for quite a while," Baessler said.
Image for this story by Kevin Kratka (CC BY-NC 2.0) via Flickr.
Christopher David Gray can be reached at [email protected].