Nurse Practitioners and Chiropractors Want More Workers' Comp Patients
Senate Bill 533 awaits only a House vote to become law, expanding the length of time that a nurse practitioner can see an injured worker and giving workers access to their preferred chiropractor.
May 2, 2013 -- People who suffer an injury on the job will get better access to a nurse practitioner or their favored chiropractor under a Senate bill that should become law.
Senate Bill 533 extends the time that a nurse practitioner can provide services to an injured worker from 90 days to 180 days; it also allows injured workers to use their regular doctor or chiropractor, even if the provider is not a member of the worker's assigned managed care organization.
"I feel lucky to practice in Oregon because our scope of practice is what it is," said Vera Vos, a family nurse practitioner in the Providence Health System. "The current workers compensation restrictions are in contradiction with that."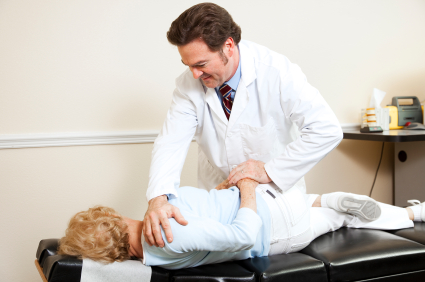 Vos said if patients have injuries that last more than three months, they're usually severe enough to require a referral to a more specialized physician. But there are patients who simply need to see a primary care provider beyond 90 days.
This causes Providence to assign worker's compensation cases to doctors when they otherwise could be treated within the scope of practice of a nurse practitioner.
In rural areas, Oregon Nurses Association lobbyist Sarah Baessler said nurse practitionesr may be the only option, requiring the patient to travel to seek out a physician when the 90 days were up.
"Oregon has a well-documented primary care provider shortage," Baessler said.
The patient provider preference part of the legislation simply allows an injured worker to use their preferred provider if they have a documented history with that provider. This more commonly happens with chiropractors who wish to treat workers' compensation patients but are not given contracts with the limited network of providers that the state's managed care organizations select.
John Shilts, the administrator of the Workers' Compensation Division at the Department of Consumer & Business Services, said that the network panels are limited either by a lack of providers in a geographic area or because doctors decline to treat workers' compensation patients to avoid the high volume of paperwork involved.
If the division finds enough providers in a certain class, like chiropractors, it may also stop taking applications from willing providers to save on certification costs, Shilts said.
"I'm very concerned that we're sacrificing a broad array of treatment options for people to save a buck," said Rep. Brad Witt, D-St. Helens.
SB 533 passed the House Business & Labor Committee unanimously Wednesday morning after passing the Senate last month without dissent.
The bill was supported by the Management Labor Advisory Committee at DCBS but the Oregon Medical Association opposed the bill in the Senate.
"Lengthening the time of treatment by nurse practitioners without addressing the reasons that treatment is prolonged really does not provide the injured worker the best and most cost-effective care," Dr. David Silver, a Portland neurosurgeon told the Senate Business & Transportation Committee in March.
He argued that if an injured worker still needed care after three months the problems would probably be severe enough that the patient should seek a doctor and not just a nurse practitioner.
No one from the OMA testified against the bill in the House on Wednesday.
SB 533 has no fiscal or revenue impact to the state budget and is expected to easily pass the House next week.