Nurse Practitioner Pay Equity Easily Passes House
Dr. Bud Pierce, president of the OMA, told The Lund Report he hopes a compromise will be forged in the Senate.
Editor's Note: Rep. Lively represents Springfield. His district was incorrectly identified in an earlier version.
March 20, 2013 — The Oregon House voted 39-20 to require private insurers to pay independent nurse practitioners and physician assistants at the same rate they would pay doctors for the same services.
The nearly two-thirds vote on House Bill 2902 did not break evenly along party lines, with three Democrats joining the Republicans in opposition, including Democratic Rep. Jules Bailey of Portland who spoke against it on the House floor.
Eight Republicans, half of them from Eastern Oregon, where healthcare access issues are especially severe, joined the bulk of the Democrats to support the bill that had the backing of Health Committee Chairman Mitch Greenlick, D-Portland.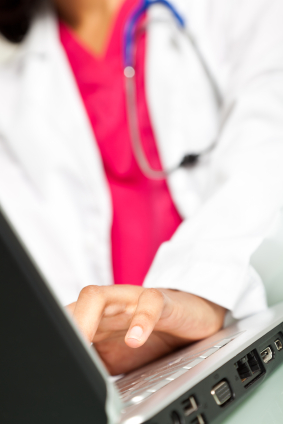 "This bill is very simple and straightforward. A group of healthcare providers are not being paid the same rate for doing the same work … and it's wrong," Greenlick said. "If we don't pass this bill, the situation will get worse."
Greenlick added that the problem of healthcare access had worsened after legislators killed similar bills in previous sessions — clinics run by nurse practitioners have laid off employees, cut services or even closed their doors.
"It requires insurers to pay the same rate for the same code," said Rep. Michael Dembrow, D-Portland. "It aligns with the principle of equal pay for equal work."
HB 2902 will now head to the Senate, where it also has strong support, with sponsorship from five senators, including Sen. Laurie Monnes Anderson, a nurse and the Health Committee chairwoman, and Sen. Alan Bates, an osteopathic physician from Medford.
But Bates said the bill did not come out of the House as he wanted, with restrictions limiting the scope of pay equity to NPs and PAs who work in rural areas with doctor shortages.
The bill was amended from its original version to exclude pay equity for nurse practitioners and physician assistants who do not bill insurers or work in clinics with doctors and are paid a salary. Under the new version, both nurse practitioners and physician assistants who run clinics in urban areas qualify.
"It would never have been necessary if a couple insurers hadn't been so stupid as to poke them in the eye and dropped their rates by 50 percent," Bates told The Lund Report.
HB 2902 was developed after several private insurers including Regence BlueCross BlueShield made deep cuts a few years ago in the reimbursement rates they pay to independent nurse practitioners and physician assistants. Earlier, according to Greenlick, these professionals had been paid the same rate as doctors.
During the House Health Committee Hearing on March 1, physician assistants and nurse practitioners who run their own clinics testified that they were struggling to keep their doors open because of the lower rates paid by insurers.
Rep. John Lively, D-Springfield, pointed out that insurers made these cuts to nurse practitioners yet patients didn't realize any discounts for their medical bills, and were charged the same amount for services if they chose a physician, a nurse practitioner or a physician assistant for primary care visits.
"It wasn't saving consumers anything, frankly," Lively said. "Those who rely on NPs did not see their insurance premiums reduced."
After legislation failed last session, the bill was sent back to committee, but Bailey doesn't think it did enough to ensure pay equity applies only to independent providers in need. "I'm in favor of equal reimbursement where NPs are assuming the risk and responsibility," said Bailey, who opposes equal compensation for physician assistants.
His sentiments were echoed by Rep. Alissa Keny-Guyer, D-Portland, who opposed the measure after supporting it in committee. Instead, she favors establishing a task force to study the issue, which Rep. Jason Conger, R-Bend, has called for.
"It's not always equal work," Keny-Guyer said, noting the greater knowledge and experience doctors often bring to the office. She said nurse practitioners and physician assistants are more likely to need assistance from other providers. She said a task force would determine what's fair and how to increase access at all levels, which she conceded was a real need, making the vote a hard one for her.
Greenlick said he would call for a work group to study those issues and come back to the Legislature with recommendations during the 2014 or 2015 session, but Conger insisted the task force be created, while, at the same time, pay equity be limited to two years.
"I wanted something that was drop-dead and motivated people to get things done," Conger told The Lund Report after the vote. "My amendment would have mandated the higher rate, but it would have been for just two years, and it would have required a task force to look at broader [access] issues."
Greenlick avoided writing the task force into the legislation because he was worried about the bill dying in the Joint Committee on Ways & Means because of its fiscal impact.
Dr. Bud Pierce told The Lund Report that while a physician assistant like Edwin Weih in Oakridge needs to be fairly compensated to run his clinic, there were skills, liability and experience that doctors have that nurse practitioners and physician assistants don't, which should be acknowledged.
Pierce, the president of the Oregon Medical Association, editorialized against pay equity for nurse practitioners and physician assistants in the Salem Statesman-Journal on Sunday.
"We're hoping that a very good compromise can be made when it comes to the Senate," he said.