Notice of Rate Request Conference calls
The Oregon Insurance Division has scheduled rate review conference calls for health benefit plans to be sold in plan year 2016. The schedule is: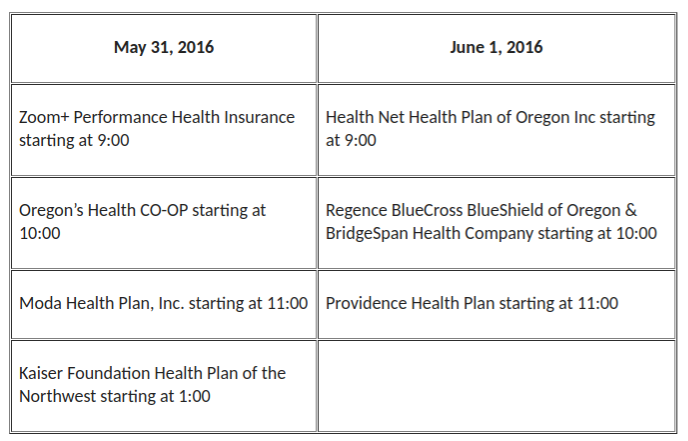 Conference calls will be recorded and public is welcome to listen and to make comment. The dial in number is 1-800-882-3610 with an access code of 0766799.
View and comment on proposed rates at http://www.oregon.gov/DCBS/insurance/healthrates/Pages/find-filings.aspx
Final decisions will be announced on July 1.
If you have an insurance question or complaint, the department's insurance advocates offer free help. Call 503-947-7984 or toll-free 1-888-877-4894. Or, visit our consumer insurance page at: http://www.oregon.gov/DCBS/insurance/gethelp/Pages/fileacomplaint.aspx