Newcomer PacificSource Makes Inroads In Marion/Polk Counties 
One down, two to go.
Insurer PacificSource Community Solutions says Salem Clinic, a large physician-owned practice based in Salem, has agreed to join PacificSource's Medicaid provider network for the Marion and Polk county area beginning Jan. 1, 2020.
Salem Clinic has more than 80 doctors and other health care professionals, its own laboratory and imaging departments and four facilities, including its main clinic in northeast Salem.
The agreement is a significant step forward for PacificSource, which is working to bulk up its provider network for Marion/Polk Medicaid market, following the state's decision this summer to award it the territory.
But PacificSource still has at least two more big Salem-area providers to bring on board.
Salem Clinic is one of a group of three major Salem-based health care providers that earlier this year set up their own nonprofit, Marion Polk Coordinated Care, and tried to secure the Marion/Polk Medicaid market for themselves. The other two providers were Salem Health, which is the region's main hospital, and WVP Health Authority, the region's main physician association, representing more than 500 doctors and other providers.
But the state this summer rejected that nonprofit's bid, in favor of Springfield-based PacificSource.
The Marion/Polk Medicaid market is Oregon's second-largest after the Portland metro area, with 100,000 members. The insurer, or coordinated care organization, that handles the Marion/Polk members will receive about $500 million from the state next year – about $5,000 per member.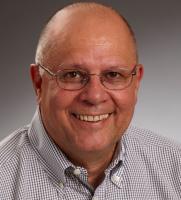 It's key for a Medicaid insurer to line up contracts with big providers in its region. The contracts lock in costs for the insurer and services and providers for members. The Oregon Health Authority has given PacificSource the Marion/Polk and Lane County markets, Trillium Community Health Plan in the Portland metro and Lane markets and some other Medicaid insurers until Dec. 1 to develop a lineup of providers that passes official muster. The state can boot insurers from the program if they lack adequate provider panels.
Whether or when PacificSource will hammer out Medicaid contracts with Salem Health and WVP remains unclear.
WVP recently told The Lund Report it does not have a contract with PacificSource and declined to elaborate. Salem Health said it is negotiating with PacificSource and expects to reach a Medicaid contract soon. PacificSource declined to comment on those two providers.
But Pacific was happy to sign a contract with Salem Clinic.
"Salem Clinic has deep local roots and a strong dedication to serving the health care needs of the community," said Ken Provencher, president and CEO of PacificSource.  "We are pleased to welcome them to the PacificSource Community Solutions provider network and look forward to working together to meet the needs of the Medicaid population."
You can reach Christian Wihtol at [email protected].
×
This article is for premium subscribers. If you are one, please sign in below.
You can see
two
more premium stories for free. To subscribe,
click here
. We depend on premium subscriptions to survive, and they are tax deductible.