A Kaiser Permanente researcher says her large-scale four-year study in the Portland and Seattle areas will help track a virus that's still evolving.
Image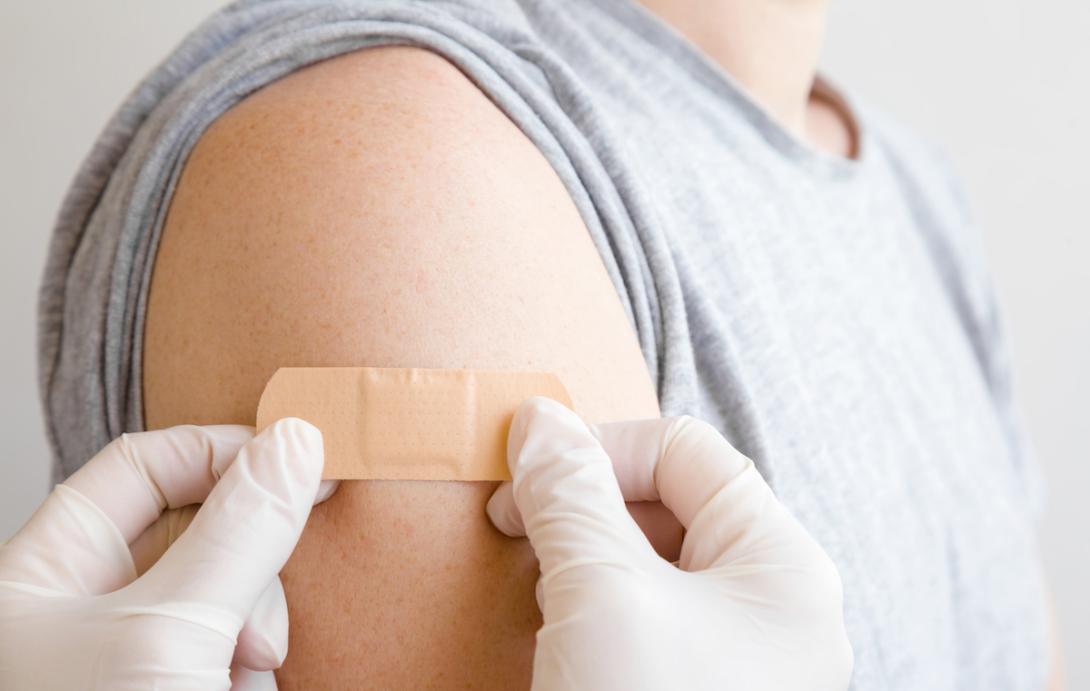 August 9, 2022
Since they were formulated in record time two years ago, Americans have been subjected to a blizzard of differing views and claims about the COVID-19 vaccines.
Now, as part of a new study Kaiser Permanente Center for Health Research in Portland is spearheading, it's Allison Naleway's job to see what people's real-life experiences with the vaccine are — particularly children.
Naleway, a longtime vaccine safety researcher, is the lead investigator of the project. Called CASCADIA, it's a large-scale study involving Kaiser, the University of Washington and the Seattle Children's Hospital. It's recruiting about 3,500 adults and children from the Portland and Seattle metro areas. They'll be followed for as long as four years. This study will be one of the first to look at the real-life experiences of children younger than 5 — whether vaccinated or not.
"We've done some things with this study to make it more appealing to kids — like we're using some fun animal stickers," she said, adding that providers working with the study are told "to make your clinic look fun."
Naleway took the time to talk with The Lund Report to tell people — including adults — why they should participate and why she's excited to learn more about COVID. Because even though, on a personal level, she said she's done with the virus, the pandemic is simply not over.
"We're really excited about this new study," she said. "We have a lot to learn still."
Study participants should be between the ages of six months and 49 years old. They will receive compensation, including $25 for undergoing blood draws and $10 for every month they or their families complete weekly surveys and turn over nasal swabs from self-tests. For more information or to sign up, go here.
Participants also must live in the Seattle or Portland areas because the study uses a courier service to pick up weekly swab specimens from participants' homes for processing.
"Twice a day we're sending this courier up to Seattle from Portland to take the samples up to the University of Washington for testing," Naleway said. 
The study's findings regarding kids younger than 5 could help clear up any lingering questions in the debate over whether young children should be vaccinated. The question had divided legitimate scientists in part because young children experienced less severe symptoms.
Naleway is convinced the Food and Drug Administration's approval in June of vaccinating kids younger than 5 was the right call.
"There are still kids being hospitalized, and we've had over 400 deaths in young kids in this country. So that's not a small number," she said.
The Centers for Disease Control and Prevention estimates that about 80% of kids under younger than 18 have already been infected. But Naleway said there's still good reason to get them vaccinated. 
"I still think there's benefit for these vaccines just because every time we vaccinate somebody, you get that little boost of the immune response," she said.
The newest variant, known as BA.5, appears to be changing how long that immune boost lasts, as anecdotes indicate the variant can quickly overcome vaccines.
Previously, the benefit of a vaccine dose was thought to last for months, but with the BA.5 variant, "I don't know if we have a great handle on it, but I know there are cases of people getting reinfected within a couple weeks," Naleway said.
This, she said, is why the CASCADIA study is so important. It will look at different variants and different vaccines, as well as whether receiving a vaccine after infection offers extra immunity.
"I think it's going to make our study really interesting," she said. "Looking at waning immunity from vaccination and from infection is a main objective." It also will look at how effects on immunity from COVID interact with other viruses, like the flu.
The study is open to everyone of qualifying age and location, regardless of whether they are vaccinated or which vaccine they have received. This includes the newer Novavax vaccine — marketed as employing a well-established vaccine manufacturing method that bypasses questions raised around the mRNA technology that was used to create earlier vaccines. Novavax's maker also claims it causes fewer side effects.
But Naleway said, "I think that's their marketing department, sure. I think we don't know that yet. I personally don't know of any scientific evidence to support all of what they're claiming."
She's said she's confident the mRNA vaccines are safe, despite their early experimental status.
"I personally don't feel that that's a very strong argument right now after we've given out hundreds of millions of doses of these mRNA vaccines, and we've had a rigorous safety monitoring system in place and haven't detected much except for some elevated risk of myocarditis, and of course, anaphylactic reactions," she said.
This is essentially Naleway's job as an epidemiologist: to determine when the anecdotal evidence starts adding up, as it did with myocarditis, a rare side effect in youths that has since been publicized to improve diagnosis and response.
"We're always on the lookout for more severe things," she said.
Epidemiologists sift through data, sorting by a wide array of characteristics including age, ethnicity, gender and blood type, to find those hidden results.
Naleway said it's "exactly" like being a detective, and "that's probably the best part of my job," she said.
Naleway said many of the side effects to the COVID vaccines that people report are real. For her personally, "I didn't feel so great after my second dose. I really felt pretty terrible for a couple of weeks, just a lot of joint muscle aches and fatigue and fever, just really didn't feel good. But it went away eventually."
She said those effects are not limited to COVID vaccines and often signal that the vaccine is working. Even though some side effects can be debilitating, most "are what we would consider relatively minor and a pretty good trade-off for protecting against severe illness, especially from COVID that could put you in the ICU, the hospital or cause death," she said.
The new study, she said, reflects the research community's need to stay focused on how the virus changes. While some analysts contend COVID will become endemic, like the cold or flu, others say its next big evolution could become even more dangerous.
"Personally, I just hope that it goes away," she said. "But, logically, I just don't think it is  … It's just going to continue to evolve."
She recommends people remain vigilant and wear high quality N95 masks indoors to protect others, including the people whose personal characteristics make them particularly vulnerable to COVID.
Naleway herself had COVID seven weeks ago and was briefly tempted to relax. But then the BA.5 variant came along.
"If I'm going shopping or going to a concert or something, I'm wearing a mask," she said. "The BA.5 variant is contagious — it's really contagious."
You can reach Nick Budnick at [email protected] or at @NickBudnick on Twitter.