New Federal Guidelines Mean More People Could Have Colonoscopy Screenings
Kaiser Permanente's goal is to reach above the national average of 90 percent by encouraging its members to undergo such screenings
March 14, 2012 -- Those who go in for a colonoscopy may find they won't take a hit to their pocketbook if the screening leads to another procedure such as removing a polyp.
Federal health reform laws implemented recently led to that change, Dr. Thomas Syltebo, the clinical quality representative for Kaiser Permanente, told the Oregon Educators Benefit Board recently.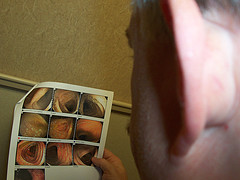 Representatives from Kaiser, ODS Health Plan and Providence Health Plan reported statistics under the Healthcare Effectiveness Data and Information Set. Among the statistics were the numbers of people who underwent colorectal cancer screening.
Kaiser reported that 73 percent of its OEBB members underwent the screening, compared to 71 percent for its entire membership. Syltebo acknowledged that both percentiles were slightly below the national average of 90 percent, but said later, "Our goal is to be at or above the 90 percent."
If polyps are found during the colonoscopy, patients don't have to pay additional fees under the new guidelines.
"If cancer is found, a biopsy is taken," he said. "If polyps are found a biopsy is taken. That entire episode of care will be covered, if it starts off as a screening test, there will be no additional pay. If cancer is found, then, of course, people go back and have operations and … they can have chemotherapy. All of that would fall into the person's regular benefit array, depending upon what type of plan they have."
These new guidelines should take away financial concerns people might have when going in for tests, he said.
"We think that there were major problems associated with having people walk in to start a procedure and then leave it finding out that they got billed later on," he said. "That caused concern. One of the concerns would be is that going to keep people from having these appropriate tests? (They would be thinking) 'Well, if they find something, am I going to get a $2,000 bill?'"
Syltebo called this a great example of how prevention can work best. "This is shades of gray," he said. "People like to have black and white. OK, this is prevention and this is treatment. This is a great example, in medicine, where this prevention screening morphs into treatment."
And, the biggest positive is that more members will get the screenings. "Our interest is to diagnose polyps, to diagnose colon cancer early and keep people alive," he said. "And this, I think, will help."
Image for this story by Flickr user Dave77459 under Creative Commons Attribution- NonCommercial-ShareAlike 2.0 Generic license.