Unlike most providers, Great Circle Recovery's opioid treatment program will offer methadone to youths, which can better treat fentanyl withdrawal.
February 7, 2023
The Confederated Tribes of Grand Ronde will soon open an opioid treatment program in Multnomah County that's poised to treat fentanyl addiction in youths.
The Great Circle Recovery program's medical director, Dr. Jim Laidler, said the need for opioid treatment programs that offer medication to assist youths struggling with opioid addiction has greatly increased in recent years due to fentanyl.
"Fentanyl is inherently more addictive than either oxycodone or heroin or morphine," he said.
The program will use methadone to help some youths and adults battle through fentanyl withdrawals. While buprenorphine is more commonly prescribed for opioid withdrawals, fentanyl stays active in a person's system much longer than heroin or oxycodone, and this can render buprenorphine ineffective in treating the outset of withdrawal symptoms in some cases. 
Worth believes Great Circle Recovery will be the only opioid treatment program in Multnomah County to include youths in a program that's licensed to prescribe methadone. Officials at Multnomah County were unable to confirm or dispute this, though experts say most providers are wary of prescribing methadone or buprenorphine to people younger than 18.
As fentanyl dependence increases among Oregonians, there aren't enough medication assisted treatment programs that can help them. A recent study from Oregon Health & Science University found that Oregon has only enough health care providers authorized to prescribe buprenorphine to meet about half the demand. Of those, only about a third are a part of an opioid treatment program that can prescribe methadone.
Image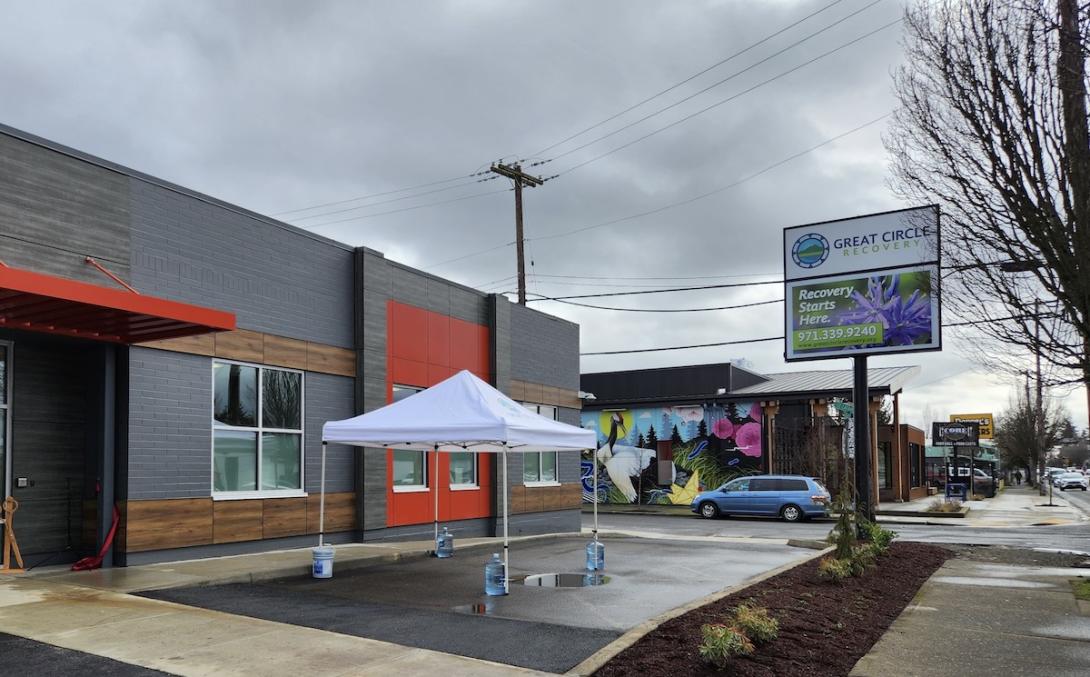 Located on Southeast 82nd Avenue in Portland, Great Circle Recovery will offer medication-assisted opioid treatment paired with counseling, peer support and case management to members of all tribes and all Oregon Health Plan members. The clinic is expected to open in mid-February. When it does, patients aged 16 and up will be accepted into the opioid treatment program, and patients younger than 16 will be considered on a case-by-case basis, Worth said. 
But, she said, "we now have the capacity to expand to younger ages with severe opioid use disorder, which is what we are planning to do in this location." 
Any patient under the age of 18 would need their legal guardian's permission to enter the program, according to state statute. Youths are also required to show proof of two unsuccessful attempts at short-term, medically supervised withdrawal or drug free treatment within a 12-month period.
Laidler, the medical director, said patients with private insurance will also be considered on a case-by-case basis as the clinic works toward accepting a broader range of insurance plans.
Fentanyl's addictive nature has increased the number of young people who need medication assisted treatment, Laidler said.
Patients have typically used heroin or oxycodone for well over a year — sometimes many years — before the addiction progresses to the point where they would seek treatment, he said. But fentanyl addiction creates havoc in people's lives at an accelerated rate. He said with youths, who are often new to opioids, the addiction can take hold within three to six months.
Treating fentanyl addiction and withdrawal is relatively new territory. Laidler is also the medical director at Great Circle Recovery's first opioid treatment program, which opened in Salem nearly two years ago. He said finding ways to treat fentanyl addiction at that clinic has involved trial and error. "There's not a lot of experience with this," he said.
Buprenorphine is a safer and less potent alternative to methadone for patients who want to decrease the severity of withdrawal symptoms when coming off opioids. It's also less regulated than methadone.
But fentanyl poses a challenge to buprenorphine. That's because, said Laidler, "it's mixed agonist-antagonist." That means the patient must begin withdrawal symptoms before they take the first dose of buprenorphine, otherwise instead of easing withdrawal symptoms, it will cause them, he explained.
"With heroin, it was never a big deal: 12 to 24 hours after the last use of heroin, when they're starting to feel some moderate withdrawal symptoms, we can start buprenorphine safely," he said.
But fentanyl is longer lasting in the system, even four days after the last use, when a patient's withdrawal symptoms have become intense, there is still too much of the drug in the person's system to initiate buprenorphine. And, because fentanyl withdrawal can take weeks, medical detox isn't a good option either — patients usually only stay at a detox a few days, he said. 
One solution? Methadone.
Medically speaking, methadone is about three times more potent than morphine, but when taken orally, it does not produce the euphoric rush. While patients can take home a prescription of buprenorphine, methadone, due to its potency, must be taken on site at the clinic daily. If it's crushed and injected, methadone can have an effect that's similar to heroin.
When a patient is put on either buprenorphine or methadone, "you're substituting one opioid for another," Laidler said. "The difference is that the opioid we're giving them as a known compound, a known quantity, and the person giving it to you is very unlikely to rob you."
For patients struggling with fentanyl addiction, methadone can be started while fentanyl is still in the system, and then tapered down over time.
Laidler said his ideal approach is to stabilize a patient with methadone or buprenorphine for about six to 12 months.
"That means getting into a program, getting counseling," he said. "For a lot of folks, getting a stable place to live, maybe getting a job, going back to school — whatever it takes, so that you have out now a stable life."
Then ideally, he said, he would taper them off the medication completely.
Image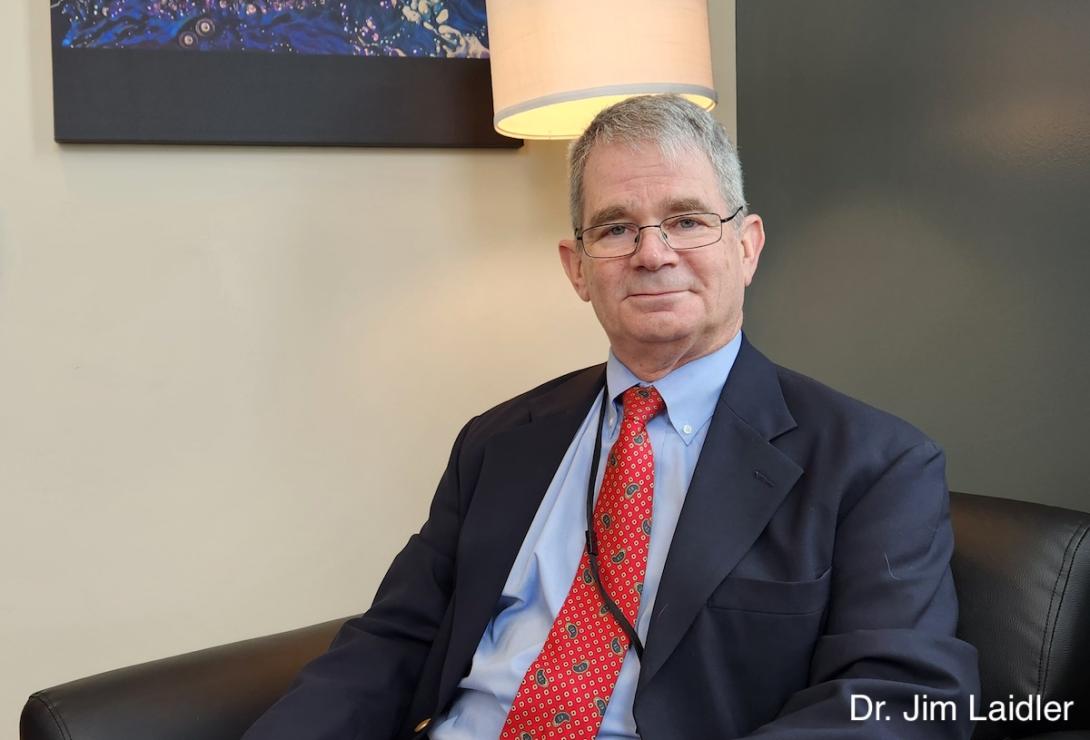 If patients need to continue medication assisted treatment but don't want to visit the clinic daily for methadone, they can easily be switched to buprenorphine once the fentanyl has left their system. Laidler said. There is no federal or state restriction on how long a person can continue the treatment.
But despite its challenges, buprenorphine can also help fentanyl users manage the degree and duration of withdrawal. 
"I have started hundreds of patients on buprenorphine who have been using fentanyl," Eowyn Rieke, an addiction medicine specialist at Fora Health, told The Lund Report in an email. "It may be a bit more challenging in the age of fentanyl to start and stay on buprenorphine, but it is entirely possible."
The Grand Ronde Tribe's opioid treatment program in Salem also serves youths. While the number fluctuates, there are currently three youths who receive medication assisted treatment there, Laidler said. The clinic has served more than 500 patients since it opened.
"Our program focuses on providing low-barrier, same-day access to treatment, so clients can begin receiving care as quickly as possible," Kelly Rowe, health and wellness director for the Tribe, said at the center's ribbon cutting ceremony on Monday. "Great Circle Recovery was created to have an impact for our Tribe, including spiritual and cultural healing practices that offer healing in conjunction with physical wellness."
The clinic will employ a culturally responsive and holistic approach to treatment that incorporates counseling, peer support and case management in addition to medication. The program was designed for Natives and non-Natives alike, and it's funded primarily through state and tribal opioid response grants, with limited additional funding through Measure 110.
This story was updated to include a quote from Eowyn Rieke and to clarify the role buprenorphine can play in fentanyl withdrawal.
Emily Green can be reached at [email protected]. Follow her on Twitter @GreenWrites.