National Officials Commend Oregon's Sexual Health Program
Oregon's program stands out because it addresses multiple factors – not just prevention of pregnancy and STDs
May 14, 2012 -- Four years ago, public health officials in Oregon developed a program for adolescent sexual health that national experts are now pointing to as a blueprint.

"I think what we find interesting about the Oregon program just to be very upfront is not just that it's a strong one, but that it's a leading one," said William Smith, executive director of the National Coalition
of STD Directors in Washington, D.C.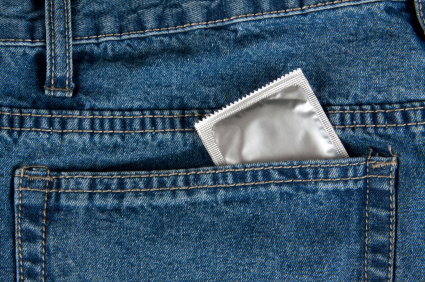 The state's Youth Plan For Sexual Health includes five goals for sexual health in the state: that youth make thoughtful choices about relationships and sexual health; that sexual health inequities are eliminated; that rates of unintended teen pregnancy are reduced; that rates of sexually transmitted infection are reduced; and non-consensual sexual behaviors are reduced. Historically, sexual health programs geared toward youth have only emphasized two of those goals –
reducing the number of sexually transmitted diseases and the number of teen pregnancies, Smith said.
Programs elsewhere in the nation are beginning to follow suit.

Oregon stands out, Smith said, because it deals with inequities and looks at how the social determinants of health – including income, family status and racial or ethnic background – can affect sexual health
outcomes among young people.

"It really looks at sexual health as something other than just disease intervention, just preventing pregnancy or just preventing STDs," Smith said.

Alaiyo Foster, manager of education services for Cascade AIDS Project, said officials have also stressed inclusiveness when considering youth sexuality.

"We've worked toward trying to be inclusive of alternatives to the traditional heterosexual beings, and try not to be shaming" of lesbian, bisexual, gay and transgender youths, Foster said.

The plan notes that sexual health disparities affect youth in diverse ways. For instance, people with developmental disabilities are four times as likely to be sexually assaulted compared to people without
such disabilities, and a disproportionate number – by some counts, up to 40 percent – of youth living on the street identify as a sexual minority.

All of those factors can influence health outcomes in general, though Smith said the research connecting socioeconomic status to sexual health is still preliminary – and something his coalition is working on with the Centers for Disease Control and Prevention. Some correlations have been studied between family stability and teen pregnancy, as well as housing status and STD status – though much of the latter research has focused on compliance with treatment rather than prevalence of diseases, Smith said. The state's programs have included peer outreach programs, "chat nights" about sexual health and the involvement of adult mentors, Foster said.

Smith also noted that one of the keys to success in Oregon's program has been the partnership between the public sector and the private, nonprofit sector – something he emphasizes in discussions with health
leaders from other states.

"Buy-in from nonprofit partners and the public health sectors have been absolutely critical to its success," Smith said.