It's the first part of a five-story resource center for people living outside with mental health and addiction issues to begin operating.
Image
November 17, 2022
A day center for people living outside with behavioral health challenges is slated to open Dec. 5 in downtown Portland. Located on the first two floors of Multnomah County's new Behavioral Health Resource Center at 333 SW Park Ave., it will be the first part of the five-story center to begin operating.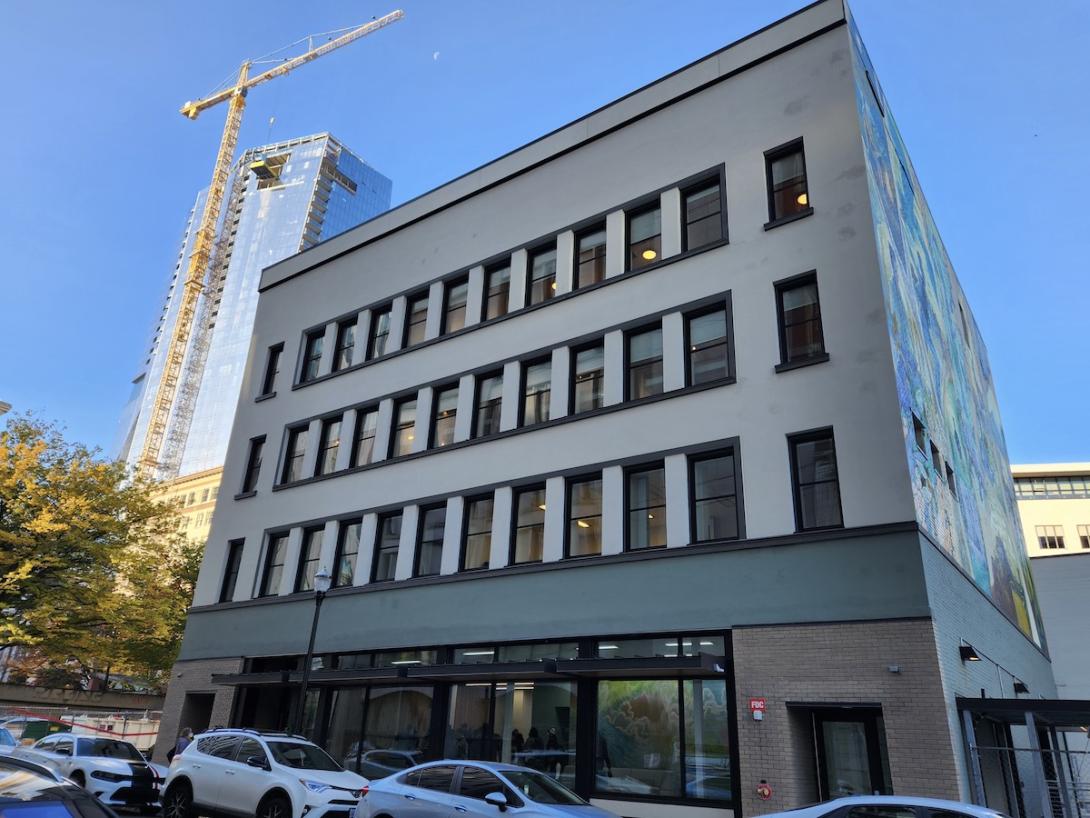 With services like showers, laundry and wound care, the day center is intended to meet the short term needs of visitors experiencing homelessness, while also helping them work toward longer-term goals, say officials. Mental health and addiction care providers will have representatives on site to engage with people seeking services outside the center. 
The day center will be staffed and run by people in recovery from behavioral health issues who are certified to provide mentorship and connect people to resources, known as "peers." Several small rooms provide space for one-on-one peer counseling, and a larger area will host support group meetings, including for mental health challenges and 12-step addiction recovery, as well as community building activities such as cooking and dance classes. 
Once an individual is engaged with peer services in the day center, they can be connected with other services including the center's shelter and transitional housing, which is expected to open on the third and fourth floors in the spring of 2023.
People will be welcome to drop in from 7 a.m. to 10 p.m. 365 days a year. The day center, its adjoining outdoor plaza, the shelter and transitional housing are open to pets as well.
First responders, such as Portland Street Response, can take people to the center or refer them there. It will not, however, accept people experiencing an acute mental health crisis. For that, providers and county officials told The Lund Report, a stabilization center is still needed.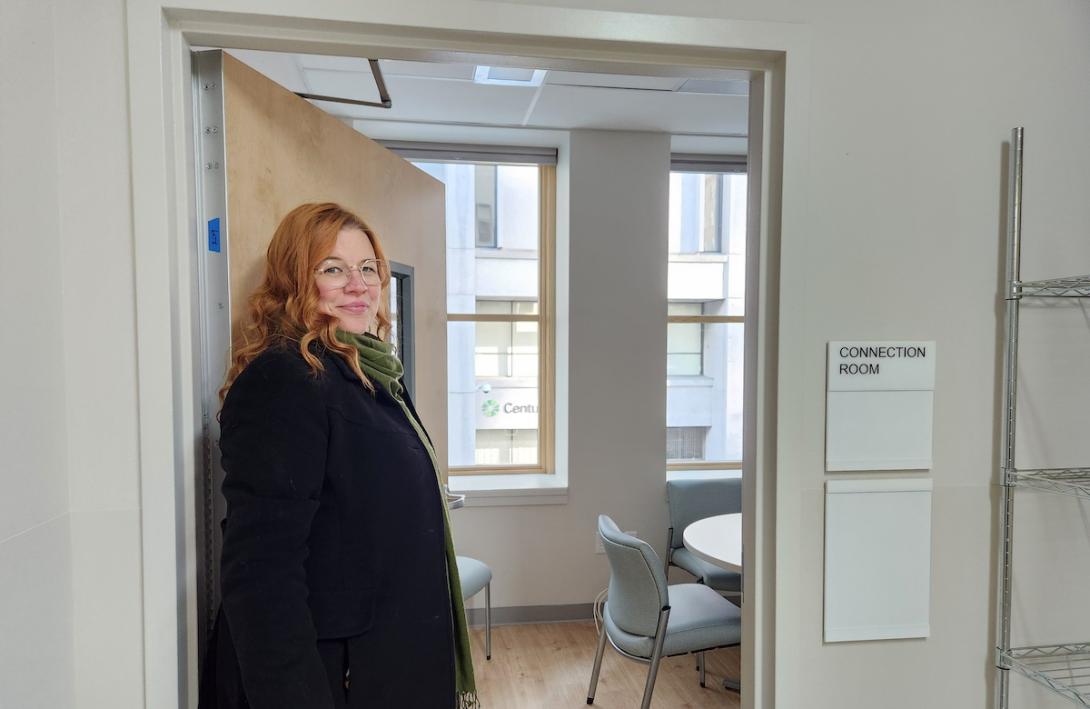 Unarmed guards will provide security and monitor the building's cameras, Christa Jones, the county's Community Mental Health program manager, told The Lund Report. 
The day center is expected to serve up to 100 people on each of the first two floors at any given time, said Janie Gullickson, director of the Mental Health & Addiction Association of Oregon. Her peer-run nonprofit was contracted to provide 29 peer support workers to run the day center. Their wages will run from $19 to $24 per hour, with benefits. The county has not yet formally selected the providers that will staff other parts of the center.  
People who've experienced mental health issues, addiction and homelessness were involved early in the planning of the center, which is designed to be welcoming.
At the Behavioral Health Resource Center's grand opening Wednesday morning, speakers celebrated the collaboration that informed the building's design and programming.
"Too often, the voices of the people who will be served are overlooked or even ignored. But the BHRC shows what it looks like when we do things differently," Multnomah County Chair Deborah Kafoury said shortly before cutting a ribbon in the center's outdoor plaza.
From the green- and blue-hued paint on the walls to the use of natural light, county Health Department Director Ebony Clarke told onlookers that design details were "deliberately chosen by people who understand that even the smallest things, the things that many of us take for granted, can impact someone traumatized by systems that keep them homeless and hopeless."
Multnomah County purchased the property and adjacent parking lot for $5.85 million in April 2019. The next month, the board of commissioners voted in favor of a $26 million design plan for the construction of the 24,000-square-foot facility. 
Image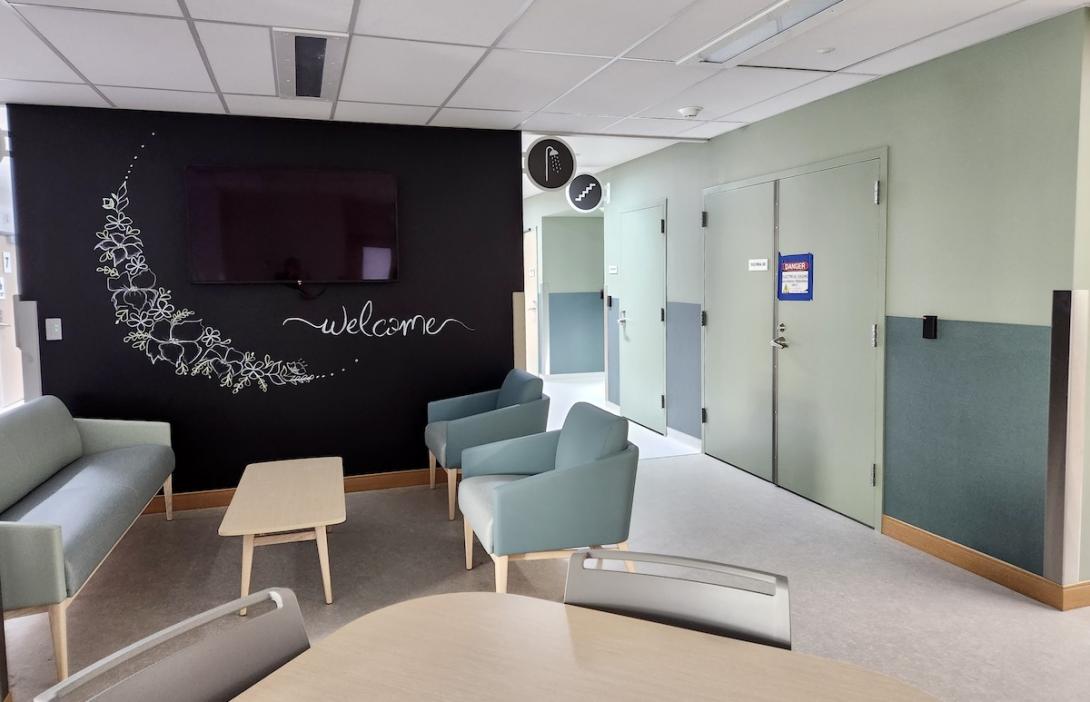 With $22.6 million spent as of October, and the project "substantially complete," the center is expected to come in under budget, county spokesperson Ryan Yambra told The Lund Report.
The county has budgeted $7.5 million for operating costs in 2023, and estimates it will cost $9.6 million in 2024, Yambra said. He said funding sources include the county's general fund, Health Share of Oregon, and a mix of federal and state funds.
The center will be "low-barrier," meaning people will not have to abstain from using drugs or alcohol or be engaged in treatment programs to engage with services or reside there. They will be asked to leave their drugs and alcohol in lockers, Jones said.
The shelter and housing floors include kitchens, bathrooms and living-room-like spaces for watching TV, eating and lounging. Beds will be reserved for people with behavioral health needs, officials say.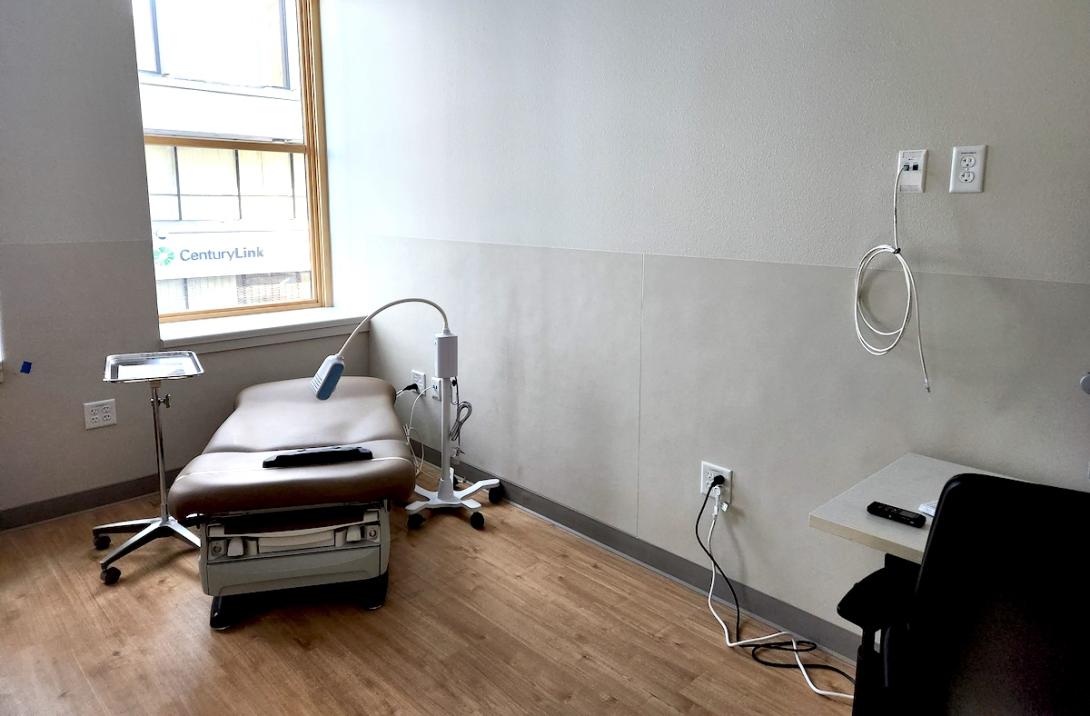 According to this year's Point-In-Time Count, there were 5,228 people experiencing homelessness in Multnomah County, with 35.1% reporting substance use disorders and 35.8% reporting mental health disorders.
The shelter has 33 beds, where residents are expected to stay an average of 30 days. Most are bunks in shared rooms, though some private rooms have been set aside for residents who need their own space.
The transitional housing level has 19 beds, mostly in dorm-like rooms, where residents are expected to live for an average of 90 days.
"Obviously, we're going to end up with a wait list eventually," Jones said. "The need is tremendous."
With a total of 52 beds, the center has 10 fewer beds than originally planned as a result of "trauma-informed" design changes, Jones said. "While we know that the need is great, we really wanted to make sure that those who have the possibility to stay here really have a comfortable stay."