The county executive order will take effect on Friday and will apply to everyone, whether they're vaccinated or not; violators could face a $1,000 fine.
Image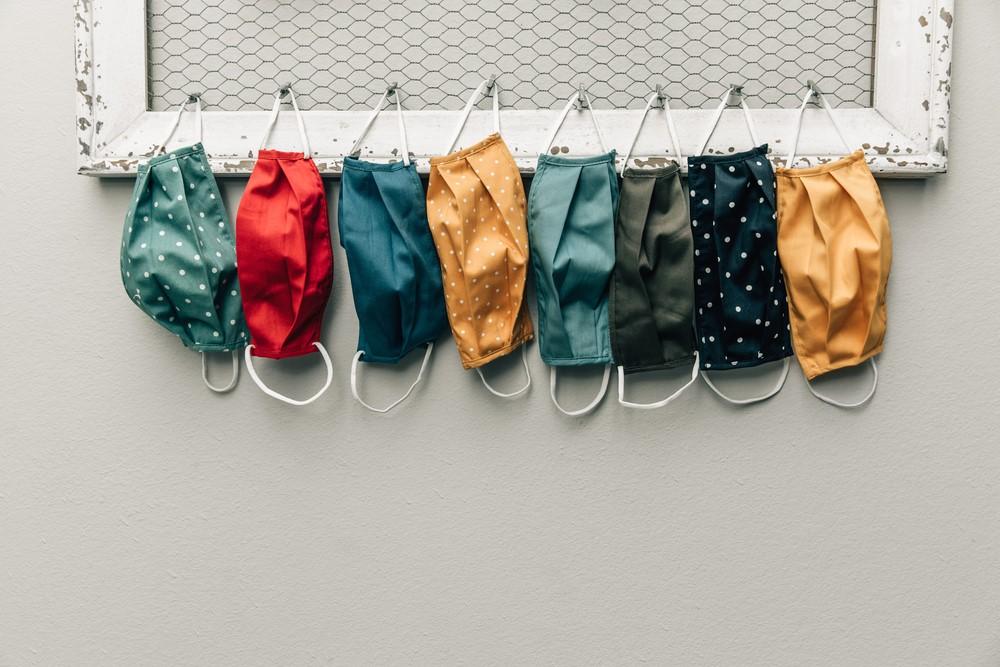 August 9, 2021
People will be required to mask up in Multnomah County's indoor public spaces starting Friday, after a surge of COVID-19 cases linked to the delta variant.
The new mask mandate was announced Monday in a press conference with Multnomah County Chair Deborah Kafoury. It is the first county in Oregon to require masks since the state mandate was lifted on June 30.
"We know that the widespread use of face covering can and does work to bring cases down," Kafoury said. "But the best, most effective step people can take to protect themselves and protect each other is to get vaccinated."Kafoury also said that further social distancing restrictions are not off the table.
The mandate follows a dramatic increase in the number of COVID-19 cases across the state and the country. Multnomah County Public Health officer Dr. Jennifer Vines said in mid-July, Multnomah County was seeing about 100 new cases a week. Now, in early August, weekly totals are up to 1,000.
Details of the mandate, including how it will be enforced, are expected on Wednesday, and the mandate will take effect on Friday.
Enforcement will be based on complaints emailed or phoned into the county. The health department is currently finalizing its reporting and enforcement mechanism. That information, along with the executive order, will be posted on on the county's website. Violators could face a warning or a fine up to a $1,000.
Multnomah County joins a growing number of counties across the country requiring masks to stop the spread of the more contagious, more aggressive delta variant. When the statewide mandate was lifted, the Oregon Health Authority and governor's office announced that responsibility for further masking and social distancing mandates would fall to county and local authorities. That is still the case. Kafoury, along with representatives from several hospitals, asked other counties to follow suit in the absence of a statewide mandate.
"OHSU stands with Multnomah County's mask mandate," said Dr. Renee Edwards, the chief medical officer at the Oregon Health and Science University. "OHSU believes that the entire state should be masking. I recognize that this is being decided at a local level, but every community's actions will lead to consequences at a state or even a global level."
In July, the Oregon Health Authority recommended that Oregonians in all counties resume wearing masks in indoor public spaces and practice social distancing, but stopped short of issuing another mandate.
Counties in southeastern Oregon have seen record numbers of new daily cases, and St. Charles Health System in Bend cancelled elective surgeries at all locations to open up more intensive care unit beds. Statewide hospitalization rates are comparable to those seen during the COVID-19 peak in December of 2020. In a press conference Friday, OHA responded to the surge in new cases with pleas to get vaccinated.
"Vaccines are saving lives in Oregon every day," said Dr. Melissa Sutton, an OHA senior advisor for COVID-19, "[The vaccine] remains the best way to protect yourself from COVID-19."
But vaccinations aren't stopping the spread of the delta variant. Oregon data shows that breakthrough cases, though mild, make up about 20% of new Oregon cases. And there is strong evidence that vaccinated people who catch the delta variant are capable of transmitting it to others.
The surge in COVID-19 cases is not entirely unexpected. As the delta variant spread, surges in COVID-19 cases followed — even in highly-vaccinated countries like Israel. Despite strong anecdotal evidence from Israel and others indicating that vaccinated people can transmit COVID-19, the U.S. Centers for Disease Control and Prevention said that it was safe for vaccinated individuals to remove masks indoors. They have since walked back that advice, following a high-profile cluster of COVID-19 in vaccinated people connected to Fourth of July celebrations.
The World Health Organization never stopped recommending masks, regardless of vaccination status.
Portland Public Schools Superintendent Guadalupe Guerrero also announced that masks will also be required in all Portland Public Schools, which will reopen at full capacity on Sept. 1. The mandate is currently expected to be in place until Jan. 1, 2022, but Vines said it could be lifted earlier or extended, depending on rates of vaccine uptake and transmissions.