Younger people increasingly are contributing to the spread of COVID-19 in the county, with testing delays hampering contact-tracing efforts.
Image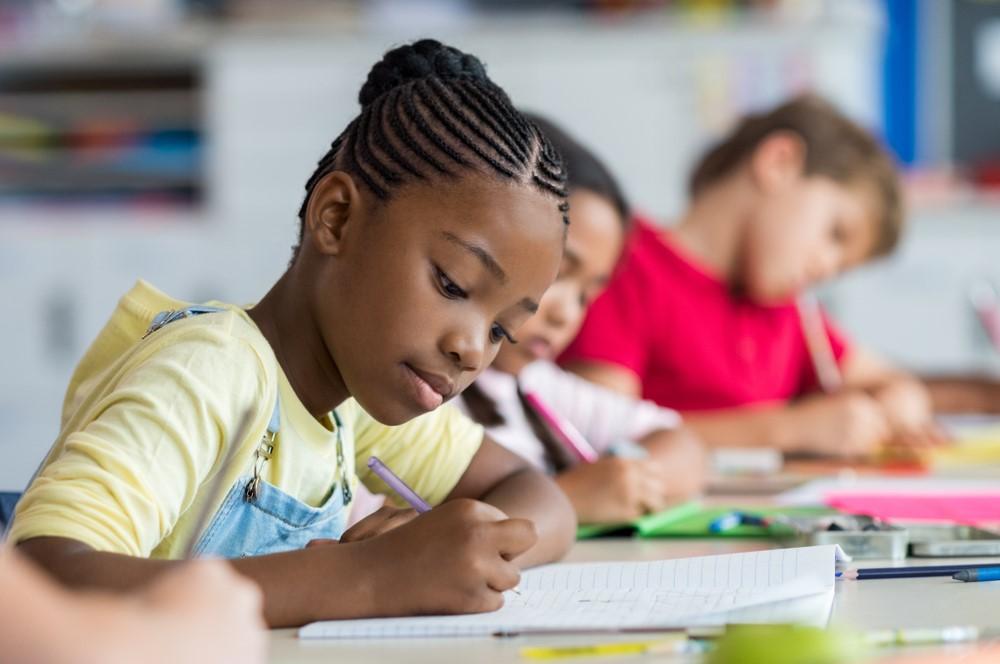 August 3, 2020
Reducing the spread of COVID-19 enough to get Multnomah County children into classrooms will be "incredibly difficult," the county's health officer said Monday, as younger residents increasingly contribute to community spread and testing delays hamper contact tracing efforts.
With the first day of school less than a month away for many children, Multnomah County is eight times above the threshold Gov. Kate Brown laid out last week for school districts to open classrooms for all kindergarten-through-12th-grade classes, and nearly three times above the threshold for kindergarten-through-third-grade classes only.
Portland Public Schools has already announced that all classes will be held online until at least November.
But the data presented by Multnomah County Health Officer Dr. Jennifer Vines at a briefing Monday offered a glimpse of just how far off the state's largest county may be from getting any children back in the classroom.
Counties need to get their per-capita COVID-19 rates below 10 cases per 100,000 residents to reopen classrooms to all students, and 30 cases per 100,000 residents to reopen kindergarten-through-third grade classes.
Multnomah County is currently reporting about 80 cases per 100,000 residents.
"A lot would have to happen for us to get that low" for classes to resume in person, Vines said.
The local requirements come on top of a statewide requirement that the overall positive coronavirus testing rate stay at or below 5% for three straight weeks. Oregon's rate has held between 5% and 6% for much of the past month, according to state data. The state reported Monday that 6.1% of all COVID-19 test results received over the prior week were positive, one of the highest weekly positive rates since the start of the pandemic.
Across Oregon and much of the country, young adults in their 20s have driven an outsized share of the recent coronavirus spread. Health officials have ruled out the protests as fueling the spread of the virus.
"We can say pretty confidently, no they don't seem to be related to spread of the virus," Vines said of the protests.
In Multnomah County, the 15-to-19-year-old age group has seen the highest rate of positive cases since mid-July, with a rate of 115 cases per 100,000 residents, according to county figures.
The shift toward younger cases comes as Oregon health officials try to get a clearer grasp of the viral spread and health effects on younger patients. 
The Oregon Health Authority last week released its first pediatric report on COVID-19, which found that 10.3% of reported coronavirus cases across the state have infected patients under 18 years old.
The U.S. Centers for Disease Control and Prevention in May began warning of a rare but serious COVID-19 complication found in some children, called multisystem inflammatory syndrome, or MIS-C. But the Oregon Health Authority report found just one confirmed of those cases in an Oregon child to date.
"It's generally accepted that children for most part, especially young children, don't get seriously ill" from COVID-19, Vines said. But "the virus spreads easily" among minors, she added.
The virus' unpredictability and potential for spread to other students, teachers and staff poses the greatest challenge for getting children back in classrooms this year.
In Georgia, an overnight camp attended by school-aged children and staff earlier this summer sparked an outbreak of 260 cases that health investigators believe may have spread due to the susceptibility of young children to transmit the virus. A similar number of employees in Atlanta's school district have since tested positive.
With Portland's schools guaranteed to be online through at least November, health officials now have some time to try to better understand the risks of holding classes in person, Vines said.
"Around the country we see how quickly the virus can spread in a school setting, and the danger it presents," she said. "From a public health standpoint, having kids in schools learning, getting meals and support services that schools offer are so foundational. But we don't yet fully understand how to manage this virus in schools."
You can reach Elon Glucklich at [email protected].