Conditions in the jail make it very challenging to stop the virus. Inmates have been given basic cloth masks to wear, and haven't been vaccinated yet.
Image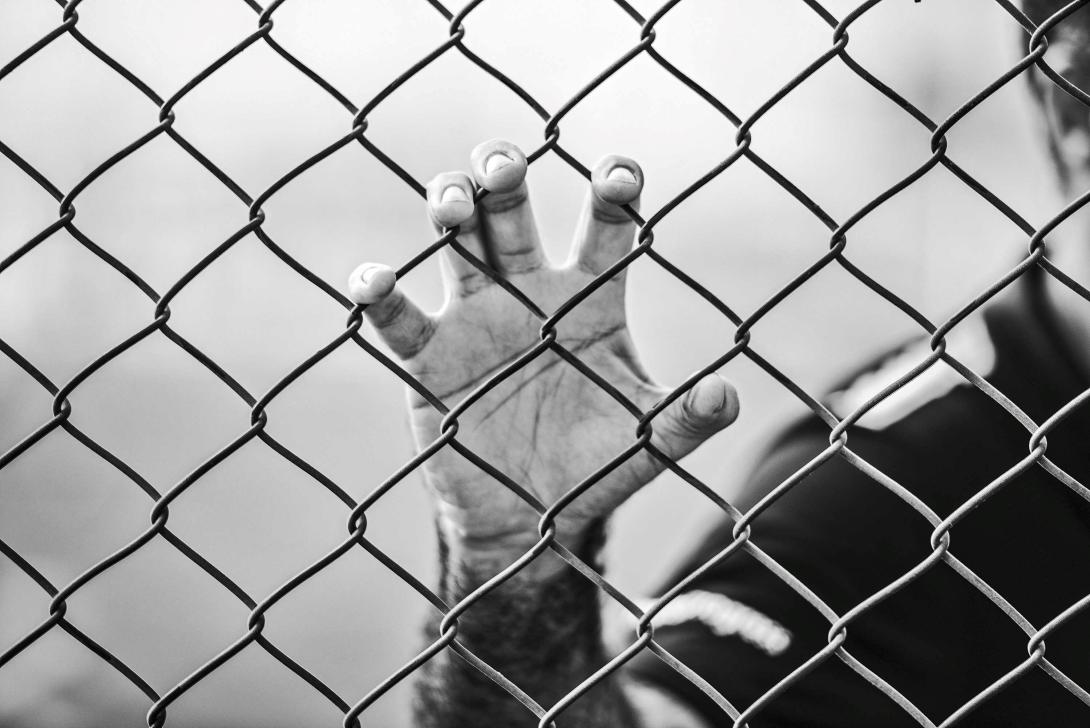 February 2, 2021
A COVID-19 outbreak is spreading through Multnomah County's Inverness jail and has sickened 81 people in custody.
That's about 15 percent of the jail population — and lawyers and advocates say the outbreak could continue to grow.
Conditions in the jail make it very challenging to stop the virus. Inmates have been given basic cloth masks to wear, and haven't been vaccinated yet.
They live and sleep in common dormitories, with rows of bunk beds, not in single cells where people can close a door.
"They're in a situation that is inherently unsafe. You're not able to socially distance in a jail," said Carl Macpherson, the Head of Metropolitan Public Defender, the nonprofit that provides indigent defense in Multnomah and Washington counties.
Many people in the jail are awaiting trial and presumed innocent under the law.
The county reduced its jail population by about 30 percent at the outset of the pandemic last spring, in an effort to reduce the risk of COVID-19. Now, Macpherson wants the county to consider releasing more people: particularly, those being held pre-trial on misdemeanor charges or for drug or property crimes.
"Some people are in on violent cases, being preventatively detained, but other people facing lesser charges may simply be unable to pay bail," McPherson said.
The outbreak is the worst of several recent outbreaks in facilities run by the Multnomah County Sheriff's Office.
Outbreaks last month sickened 23 people in the Multnomah County Detention Center and 11 people in the Donald E Long Juvenile Detention Center.
Inmates are asking for better personal protective equipment, easier access to testing and better access to medical care, according to Carleene Houk, an MPD legal assistant.
"There's a lot of fear among the inmates," she said. "The medical team at Inverness Jail isn't equipped to deal with this scale of an outbreak."
A spokeswoman for Multnomah County detailed steps the sheriff is taking in response to the outbreak, including an effort to quarantine inmates who have been exposed to the virus.
'Regular testing every few days has been ongoing and all the adults in custody with a positive test are isolated as a group and separated from those who have tested negative," said Julie Sullivan-Springhetti, the communications director for Multnomah County.
"All infected individuals are being monitored closely for signs of severe illness. So far, only a small number have symptoms, almost all mild."
Sullivan-Springhetti said county leaders are making plans to vaccinate people being held at Inverness Jail "as soon as we have doses available."
Last month, Multnomah County Chair Deborah Kafoury urged the governor to prioritize people in law enforcement custody for vaccination, the Willamette Week reported.
"The inescapable close contact among people in prisons, the minimal reduction in census since COVID-19 and the percentage of people with underlying health conditions make them among the most vulnerable," Kafoury wrote.
To date, no one has died in the outbreak at Inverness.
At corrections facilities run by Oregon's Department of Corrections, 42 COVID-19 deaths have been reported, as advocates press for changes at the prisons.
This story was first published by Oregon Public Broadcasting and is posted here through an agreement among a dozen Northwest media outlets.