Medicaid Director Lori Coyner Shifts To New Role
Oregon Medicaid Director Lori Coyner is leaving that role to guide the development of Oregon's next five-year Medicaid agreement with the federal government.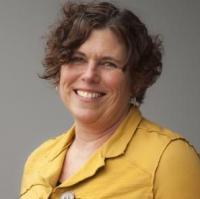 Coyner will shift to her new role at the end of this month and work with the Biden administration on changes to Oregon's Medicaid plan, which serves more than 1.3 million Oregonians through the Oregon Health Plan with an $18 billion budget for the 2019-2021 biennium. 
Coyner became the Medicaid director in 2019, returning to the agency and her old job after working in the private sector as a Medicaid consultant for other states. Her annual salary, including its base and other bonuses, is nearly $209,000. 
The Medicaid agreement is called a waiver because states seek flexible ways to tailor the program beyond traditional regulations. For example, in 2012, Oregon's waiver application allowed it to create coordinated care organizations to serve the Medicaid population.
Oregon's current waiver agreement expires June 30, 2022. Officials are in the midst of getting feedback from health care providers and the public about its concepts, which have a focus on equity and seek to provide services that aid health, like housing and food. 
"As Medicaid Director, Lori Coyner has been a catalyst in changing health care in Oregon," Oregon Health Authority Director Patrick Allen said in a statement. "She was instrumental in winning timely approval of our current Medicaid waiver, developing new standards for CCOs and gaining federal agreement to our recent waivers to strengthen behavioral health services for Oregonians and give us more flexibility to respond to the COVID-19 pandemic."
Deputy Medicaid Director Dana Hittle will serve as OHA's interim medicaid director. Hittle has served as deputy Medicaid director for the last two and a half years.
You can reach Ben Botkin at [email protected] or via Twitter @BenBotkin1.