Med Students, Rural Providers Continue to Question Future of Rural Clerkships
Students are circulating a petition asking OHSU to keep rural clerkships, but the administration says the program will expand, not contract
April 23, 2013 – Medical students at Oregon Health & Science University are circulating an online petition asking the school to keep the five-week rural clerkship that has been a required part of OHSU's medical curriculum since 1994 – but the university's administration maintains it doesn't intend to reduce or eliminate the clerkships, and in fact plans to offer more rural clerkships.
So far the petition has gathered 280 signatures from around the state, and it's generated an ongoing discussion about the future of OHSU's rural curriculum.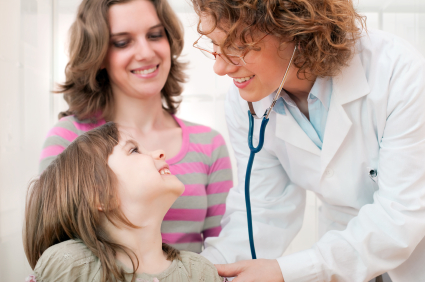 Ben Holland, a second-year medical student who grew up in John Day, and Joe Volpi, a second-year student from Prineville, together run the family medicine and rural health student interest groups at OHSU and have been active in promoting the petition.
They've been keeping a close watch on OHSU's proposed curriculum changes, which they say have been confusing so far.
"We've been keeping tabs," Holland said. "What we saw happen was, as soon as we started speaking out against it, they went back on it and said they were going to keep a rural requirement, but pick any specialty."
Now it seems – to Holland and Volpi at least – like things are still up in the air.
Holland attended a question and answer session with Dr. George Mejicano, who is overseeing the curriculum overhaul, and came away with no clear answers about what will happen to the rural curriculum, though OHSU spokesperson Jim Newman said there's been no update since the last time The Lund Report reported on this issue.
Whether the school's rural clerkships will continue to focus on primary care – as they have in the past – or whether they will emphasize specialty care in the future has been at the center of students' and providers' questions about the proposed curriculum changes.
A fact sheet released by the school earlier this year said the administration is "currently investigating expanding the menu of options for rural rotations" to include "expanding rotations to include more specialties important to rural settings, such as general surgery or obstetrics," better deploying telemedicine technology and providing opportunities for inter-professional education.
And earlier this month, Dr. Mark Richardson, the dean of the School of Medicine, sent an op-ed to some rural Oregon newspapers, and it ran in The Dalles Chronicle and the East Oregonian. The version that ran in the Dalles Chronicle can be read in full here.
"We hope to build new rotations where students can learn in health teams, just as they will at the new South Waterfront facility in Portland," Richardson wrote. "We also hope to find opportunities for students in other disciplines that are also needed in rural Oregon, such as psychiatry. These expansions will benefit students and communities alike."
"There's no such thing as a rural psychiatrist or a rural OB. Family doctors fill those niches in rural areas," said Volpi, who doesn't think the school solicited enough feedback from the communities and providers who would be affected. "They failed to actually talk to anybody in family medicine, or in rural parts of the state."
The St. Charles Health System, which has clinics in Bend, Redmond, Prineville and Madras, does offer some specialty services in the smaller communities it serves, but on a limited basis. For instance, its website notes that patients seeking obstetrics and gynecology care can attend a five-day-a-week clinic in Bend (population 77,905), or access the same services just one day a week in Prineville (population 9,253).
Dr. Carey Allen, a family provider with St. Charles in Prineville, often serves as a preceptor in the rural clerkship program. He said the current clerkships can be tailored to the interests of the students who travel for them, even those who aren't interested in primary care.
The last student he worked with was interested in becoming an emergency room doctor, so she was scheduled to be in the emergency room at Pioneer Medical Center in Prineville so she could gain firsthand knowledge of what a rural ER looks like.
Allen went to medical school at the University of Iowa and came to Oregon through OHSU's rural residency program. By that time, he had already decided to practice medicine in a rural community, after going through three separate rural clerkships during his medical education.
"On one of those, I decided that I really liked rural medicine," Allen said. "When I was looking for residencies, I found OHSU's rural residency program down in Klamath Falls, and my wife and I decided to go there."
Allen said he's perplexed about the proposed changes, but hopes the clerkships continue in their current format.
"I hope they keep students coming out. I enjoy teaching them," Allen said.
According to numbers released by OHSU, one-third of all Oregon doctors received all or part of their training at OHSU, and the school is ranked third in primary care by U.S. News and World Report, with 46 percent of graduates choosing to focus on primary care when they graduate (compared to 35 percent of newly graduated doctors nationwide). The exact same percentage of OHSU's MD graduates – 46 percent – choose to practice in Oregon, where nationwide, just 38.6 percent of MD graduates practice in the states where they attended medical school, according to numbers released by the American Association of Medical Colleges.
Christen McCurdy can be reached at [email protected].