The Centers for Disease Control and Prevention urges people to wear face coverings to prevent a spike of COVID-19.
Image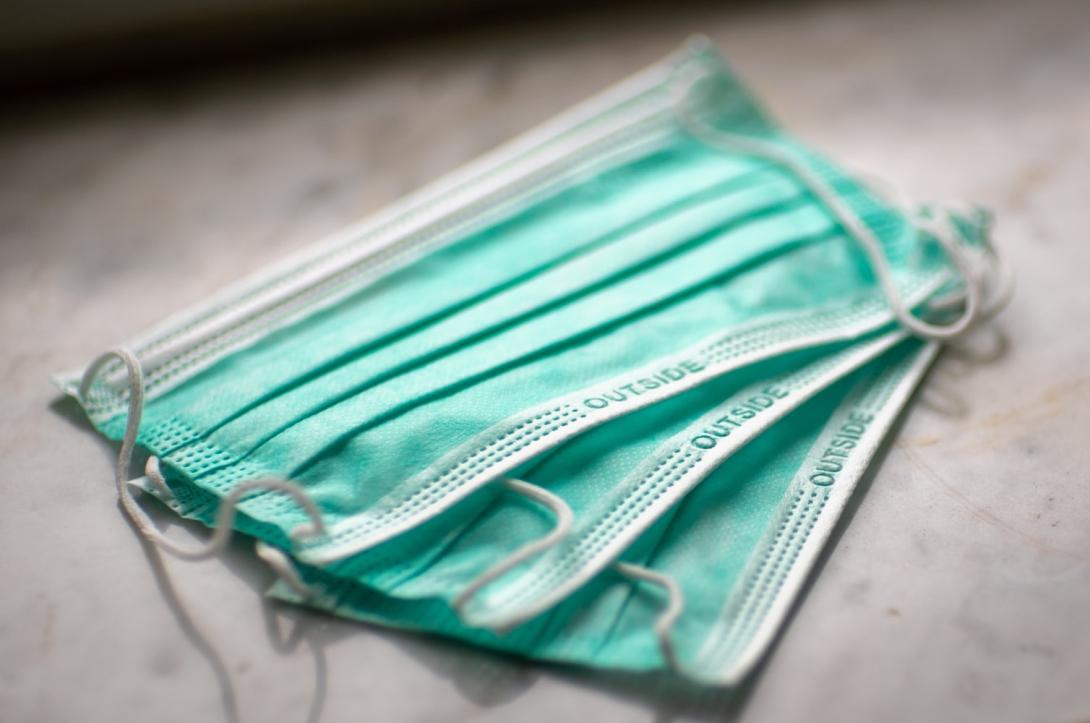 June 12, 2020
Despite the surge in COVID-19 cases in Oregon, and a new federal recommendation urging use of face masks at big public events, in retail stores and other public facilities remains largely a matter of personal preference.
Under Gov. Kate Brown's emergency orders, almost all workers at retail stores and other public facilities must wear masks. But the state isn't requiring customers to wear them. Nor are any local jurisdictions in Oregon. And, with the exception of a few retailers, such as retail giant Costco, stores aren't requiring customers to put them on either.
While the federal Centers for Disease Control and Prevention is silent on the issue of customers wearing masks in stores, on Friday it urged the use of masks at big gatherings. The move follows rallies nationwide over the killing of George Floyd, and the approach of the political rally season.
The CDC urged the wearing of masks at "large in-person gatherings where it is difficult for individuals to remain spaced at least 6 feet apart and attendees travel from outside the local area."
"The more people an individual interacts with at a gathering and the longer that interaction lasts, the higher the potential risk of becoming infected with COVID-19 and COVID-19 spreading," CDC's new guidelines said.
In Oregon, the state's rules have resulted in a patchwork: stores, restaurants, gyms and other locales are reopening to the public with workers meticulously masked up. But depending on the ethos of the community or neighborhood, customers may breeze in masked or unmasked.
Requiring mask use is politically and practically tricky. Passing a mandate is one thing. Enforcing it is another. It raises the specter of police being summoned to a store to remove a customer who refuses to wear a mask. Or putting the potentially dangerous ouster into the hands of a store clerk or manager.
In Oregon, Brown continues to list a face mask as one of her several often-repeated admonishments.
"I want to remind the public that there are very simple precautions each of us should take to reduce the spread of the disease: Avoid large gatherings," Brown said late Thursday when she announced a one-week pause on advancing the reopening of Oregon counties. "Wear a face covering. Stay 6 feet apart. Wash your hands, cover your cough and stay home when you are sick."
 Brown is "encouraging — and urging —Oregonians to wear face coverings, whether they're going to the grocery store or out making their voices heard," her office said. 
Thus far, Brown has tossed the hot potato to local jurisdictions, saying it she "would support local jurisdictions that want to put into place face covering ordinances."
Multnomah County has talked about doing that.
Multnomah County Commissioner Dr. Sharon Meieran, an emergency room physician, would like the county to adopt a mask mandate. But other commissioners have balked at the idea, and the board has taken no action.
Dr. Jennifer Vines, Multnomah County health officer, said on Friday that the county doesn't want to pursue a mandate, which would require an enforcement mechanism. "It's something that we may revisit, but for now we are looking at a strong recommendation," Vines said. 
Some California cities and counties require customers wear masks in stores and similar enclosed public places. 
Since mid-April, Michigan residents have been required to wear a face covering in enclosed public spaces, and stores can refuse service to anyone not wearing a mask under an executive order issued by Gov. Gretchen Whitmer. However, there is no penalty for violating the policy.
Some Michigan residents are furious that stores require them to wear a mask, according to Michigan news reports. Others are furious that most stores aren't strictly enforcing the mask policy.
Conflicts have broken out between store employees and customers in both California and Michigan, according to media reports.
A Target employee in California suffered a broken arm after trying to remove two customers who refused to wear masks. In Flint, Michigan, a security guard at a Family Dollar store was shot and killed after a dispute with a disgruntled customer over a youth being required to wear a face mask. In Holly, Michigan, a man was charged with assault after he allegedly wiped his nose and mouth on a Dollar Tree store clerk's shirt when he was told to wear a mask.
Issaquah, Washington-based Costco on implemented a mask mandate for customers at all its stores on May 4. A video on YouTube, purportedly shot at a Colorado Costco last month, shows a store employee removing a cart from a customer who refused to wear a mask and telling him to leave. The customer cursed at the man.
The Whole Foods Market chain, owned by Amazon.com Inc., urges customers to wear masks and provides them to those who lack them. But it doesn't require their use.
For stores, gyms or other locations in Oregon that do require customers to wear masks, the state requires that they have a policy and post signs, and that they exempt people with "certain health conditions" as well as children under 2.
You can reach Christian Wihtol at [email protected].