Marijuana PTSD Bill Clears Senate Health Committee
Sen. Chip Shields spearheaded the vote on an un-amended bill authorizing doctors to prescribe marijuana for post-traumatic stress disorder, which now is headed to the Senate Judiciary Committee
March 1, 2013 -- The Senate Health Committee voted 4-1 Thursday to give approve Senate Bill 281, which would expand the medical marijuana program to include post-traumatic stress disorder.
The committee referred the bill to the Senate President, Peter Courtney, who's expected to pass it along to the Senate Judiciary Committee for a hearing.
"That's fantastic news," said Jerry Wade, a veteran and member of the Stormy Ray Cardholders Foundation, an information and advocacy group for medical marijuana patients based in Silverton.
"We've been trying to have PTSD added for many, many years," Wade told The Lund Report after the vote. "The medical evidence is finally catching up."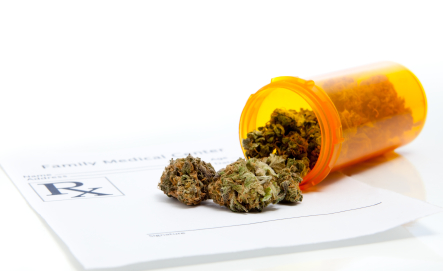 At the first public hearing in early February, the Health Committee heard from several experts from around the country as well as a packed room of supporters, including disabled veterans, who traveled from across Oregon. No one testified in opposition.
On Thursday, Sen. Jeff Kruse, R-Roseburg voted against the bill after his request that it be a part of a larger evaluation of the medical marijuana program was denied.
"If we're going to treat marijuana as a medicine. … I think there's some therapeutic value in having the patient check in with the doctor," Kruse said. A marijuana card is currently good for one year after a doctor's visit.
Sen. Elizabeth Steiner Hayward, D-Beaverton agreed, and said that while patients with blood pressure medicine may only see a doctor once a year, no other controlled substance is prescribed for longer than three months.
"I don't think the evidence is compelling one way or another about PTSD, but I'm not compelled to think that marijuana should be illegal," said Steiner Hayward, a medical doctor. "If we're treating it like medicine, we should treat it like a medicine and we should have ongoing medical care."
But Sen. Chip Shields, D-Portland, quashed that discussion and successfully pushed for the bill to be passed along with a do-pass recommendation.
"I think the proponents of this bill came forward with a very narrow bill related to one particular diagnosis," Shields said. "I think that if we want to open the can of worms of whether or not medical marijuana is a good thing or a bad thing I think the voters have told us clearly where they are."
Shields added that if Kruse and Steiner Hayward wanted to re-evaluate the program, they should drop a separate bill and not tie up the PTSD expansion with something that would be more comprehensive and time-consuming.
Steiner Hayward voted for the bill, saying she understood Shields' point about the narrowness of the bill but told Kruse she was interested in working with him to draft a separate bill overhauling the program if he was so inclined. Kruse also sits on the Judiciary Committee, where he will have a chance to vote on SB 281 once again.
Wade said that Kruse and Steiner Hayward's position was well-intended, but it could cripple the program.
"It would make the bureaucracy so cumbersome," Wade said. Even with a physician's renewal required only once a year, he still had to wait five months for the state to issue his 2012 card in November.
While he was still able to get his marijuana medication after his card expired in June, he worried about whether police would honor his expired card if he was pulled over for speeding, and he had pot in his car.
He also said that requiring more frequent doctor visits would go against the spirit of the law that voters approved, since many patients have no health insurance and would have difficulty paying for other doctor visits. "It's a way of imposing a financial hardship on these people," he said.
He said most healthcare providers do not prescribe marijuana, and it's particularly burdensome to find one who does that deals with Medicaid or indigent populations.
At the earlier meeting, psychiatric nurse practitioner Bryan Krumm from Albuquerque, N.M., testified that marijuana has greatly relieved the symptoms of his patients while mainstream pharmaceuticals had failed. Krumm works with 1,000 PTSD patients at the Sage Neuroscience Center in Albuquerque. New Mexico is among a handful of states that explicitly permit marijuana prescriptions for PTSD.
The Veterans Affairs hospital system treats veterans with PTSD with a combination of cognitive-behavioral talk therapy and prescription drugs, but Dr. Richard Staggenborg, a retired VA psychiatrist from Coos Bay, said there was a dearth of alternatives for treating PTSD with pharmaceuticals. Antidepressant and anti-psychotic medications were inconsistent with significant side effects.
Kruse was the chief Republican sponsor of 2005 legislation that expanded the program by increasing the allotment of cannabis plants per patient.