Liz Baxter Takes Helm at Oregon Public Health Institute
She hopes to focus on the future of public health, and its potential role in healthcare transformation
August 30, 2013 – Liz Baxter is just weeks into her new position as executive director of the Oregon Public Health Institute – a role she'll fill half-time until late October.
"It's actually more like a week and a half," Baxter said, laughing. Right now, Baxter is still working part-time at We Can Do Better, a grassroots organization advocating for better population health as well as reform, and finishing up some contract work while also serving as board chair of Cover Oregon, the health insurance exchange.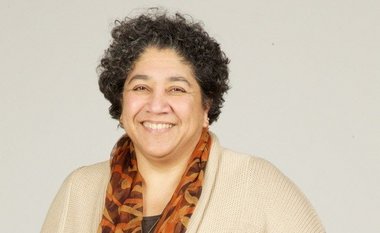 Prior to working for We Can Do Better, Baxter was the project director for the state office of health policy and research and manager of chronic care initiatives at Legacy Health.
"I'm really focused on understanding the lay of the land as it is and seeing where those launch points are," Baxter said.
During the interview process, she said, the board was interested in three things: equity, social justice and the role public health organizations will play in healthcare transformation. For instance, she said, the institute's involvement in helping create community health needs assessments and other tools to guide the work of the coordinated care organizations places it in a unique position.
"These CCOs are responsible for improving the health of a defined population. At the same time, that's not the natural role of either a health plan or a health care system," Baxter said.
While there has been some discussion of involving local public health agencies in aiding healthcare transformation, Baxter said that may not be realistic given ongoing funding cuts to government-funded public health agencies: "I think it's adding one more responsibility to the current public health infrastructure to meet those roles when they're already doing their best with a crumbling infrastructure."
The institute also has the opportunity to be a "convener" between government-funded public health agencies and the healthcare delivery system, Baxter said.
"We have a lot of moving pieces in Oregon," she said of the various organizations that are working to improve the healthcare system in some way, but may not be talking to each other about their efforts. "I think it would be awesome if we could work together at the same time."
Determining the future of the public health field as a whole is also at the front of Baxter's mind as she considers the future of the institute.
"If we had $100 billion in Oregon to put into schools, they're not going to go back and build the same public schools from the '50s, with the boilers in the basement. They're going to build schools that look like schools moving forward," Baxter said. Public health, too, will have to evolve: "We can take care of community in this state. It just will be different than what we had 10 years ago."
The Oregon Public Health Institute was founded in 1999 as Friends of Public Health, changing its name to Community Health Partnership and finally to the Oregon Public Health Institute. The organization's activities have included advocating for more nutritious school lunches and providing scholarships for the advanced study of public health.
Christen McCurdy can be reached at [email protected].