Liability Concerns Jeopardize Bill to Protect Child Athletes from Concussions
Republicans throw up concerns about legal liability to volunteer coaches and referees if they become responsible for children who suffer concussions on the playfield. SB 721 expands Max's Law, which protects high school athletes, to youth leagues.
May 22, 2013 — A bill that would apply Max's Law to non-school sports teams hit a snag in Wednesday's House Health Committee when Republicans raised concerns about the liability it might give to volunteer coaches, referees and umpires who overlook a child's concussion.
"I don't know if we're improving the situation or dramatically increasing liability," said Rep. Bill Kennemer, an Oregon City Republican.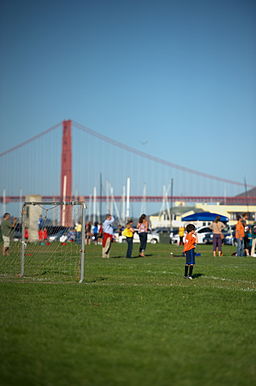 Kennemer, along with fellow Republicans Rep. Jim Weidner of McMinnville and Rep. Jason Conger of Bend were concerned about the unintended deterrent the law might create, reducing volunteerism by increasing the risk of legal liability.
"When you set a standard in a statute … there's a presumption of fault," if the standard is not met, said Conger, an attorney.
Max's Law, passed in 2009, requires high school coaches to be trained to recognize the signs of concussion in their athletes, keeps the players out of the game or practice on the day of the injury and does not let them return to play until they receive a medical release.
Senate Bill 721 expands the scope of the law to include youth sports teams that are unaffiliated with schools and gives responsibilities to youth coaches and umpires, who are often volunteers.
Sports leagues will also have to ensure that parents and children 12 and older are given information about the symptoms and warning signs of concussions before they can play sports.
Sen. Doug Whitsett, R-Klamath Falls, raised similar concerns about liability in the Senate, but SB 721 still passed 23-2. Former Little League coach Sen. Tim Knopp, R-Bend, responded to Whitsett's concerns on the Senate floor that if such an unintended consequence arises, the Legislature could fix it, but he wanted the bill to pass.
The bill was amended from the Senate side to reduce the responsibility for referees, who would only be responsible for removing kids from play when they see them suffer a possible concussion.
Legislative counsel Dan Gilbert countered Conger's legal opinion that Max's Law would leave coaches more exposed to lawsuits: "It will make it easier for coaches to know what they should be doing and give them legal cover if they acted properly."
But Gilbert was unable to answer concerns about incidental coaches and umpires who may fill in for a game but do not regularly coach or referee games.
"The coaches who are regular volunteers will be responsible," said Rep. Mitch Greenlick, D-Portland, even as the Health Committee chairman delayed a vote to next Wednesday in order to give legislators time to get more detailed legal advice.
To Greenlick, the concern about coaches was hypothetical, clouding the very real and dangerous issue of children who suffer needlessly from concussions. He added that coaches have been potentially liable for injuries even without SB 721.
"I'm really glad we have this concern for coaches," Greenlick said. "My concern is still with kids."
Max's Law is named after Max Conradt, a high school football player from coastal Waldport who went into a five-month coma and suffered life-changing brain injuries after he was allowed to play too soon after a concussion and collapsed after he was tackled again.
A 2010 study in the medical journal Pediatrics stated that concussion rates doubled for athletes in soccer, basketball and football for ages 8 to 19 between 1997 and 2007, even as participation in those sports declined.
People with a concussion do not necessarily pass out from their injuries, but frequently show cognitive and emotional as well as physical impairments.
Image for this story by Guillame Paumier (CC BY-SA 3.0) via Wikimedia Commons.
Christopher David Gray can be reached at [email protected].