Legislation Aims to Protect Seniors from Financial Abuse
House Bill 4084 makes it easier for law enforcement to access financial and medical records of seniors during an abuse investigation
March 8, 2012 – Before adjourning, the Oregon Legislature passed a law making it easier to investigate abuse among people over age 65. House Bill 4084 allows investigating agencies to look at the financial and medical records of seniors, extends the statute of limitations on certain elder abuse crimes (including theft and robbery) from two years to six years, and removes the ability to expunge these crimes from a person's criminal record.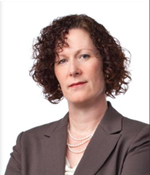 Cosponsored by Rep. Val Hoyle (D-Eugene) and Rep. Vic Gilliam (R-Molalla, Silverton), the bill passed the Houseafter a work group looked into how the state could modernize elder abuse investigations.
"There's a perception that the tools to tackle elder abuse are at least a decade or two behind models to tackle child abuse," said Fred Steele, manager of the Department of Human Services.
Rep. Phil Barnhart (D-Eugene) was the only dissenting vote in the House after raising privacy concerns about requiring healthcare providers to inspect medical records of elderly patients (without their consent) in the event of an abuse investigation. It also allows the Department of Human Services to release names of victims or witnesses to law enforcement agencies.
Steele said the new law makes it easier to bring law enforcement into the picture earlier. Until now investigators faced a catch-22 situation making it difficult to get financial or medical records without a warrant and obtain a warrant without probable cause.
In many elder abuse cases, he said, the victim may be unable to consent to the release of their financial or medical records because of dementia or other health issues. And, the victim may have surrendered control of their finances to a relative or caregiver – who may be financially exploiting them.
"With the elderly population, especially those that begin to have capacity issues, there are elements of their capacity that might make them vulnerable," Steele said. "That maybe sets them up to be abused by somebody who's a close neighbor, a close family friend." It also might take several years before the crime comes to light – one reason the statute of limitations was increased.
Elder care providers will also participate in a Resident Safety Advisory Council and discuss how to handle substantiated claims as well as minor or borderline neglect/abuse situations. The council will also focus on improving the quality of care and improving training requirements for investigators and caregivers.
A centralized abuse call center will also be created that will help improve abuse investigations for adults with physical or developmental disabilities and children, Steele said.
Financial exploitation and abuse is the most common type of abuse among seniors, and such claims comprised 41 percent of the 1,676 substantiated abuse claims in 2010 according to DHS' Adult Protective Services Community and Facility Annual Report. The majority of substantiated claims were made against direct caregivers.