Leadership Change At Adventist Medical Center
The president and CEO of Adventist Medical Center in Southeast Portland is leaving.
A spokeswoman confirmed that David Russell is stepping down but gave no other details. Instead, she released a statement:
"As Adventist Health continues to expand services throughout east Portland, the organization has made changes in senior leadership to align with future growth strategies. Effective the end of this month, David Russell will be transitioning out of his role as president. Joyce Newmyer, President of Adventist Health Pacific Northwest Region will be stepping in to serve as interim President of Adventist Health Portland."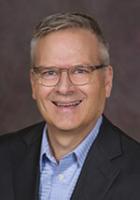 Sources at Adventist say that Russell's departure from the role has nothing to do with the medical center's partnership with OHSU. The two integrated their clinical services in the Portland area at the beginning of 2018. Adventist has a 300-bed medical center in Southeast Portland as well as several dozen clinics and home care and hospice services in the Portland metro area.  
Top management decisions are made by Adventist, the spokeswoman said.
Newmyer oversees of all Adventist Health services in Oregon, Washington and Hawaii and reports directly to Scott Reiner, the CEO of Adventist Health, which is in Roseville, California.
The spokeswoman did not respond to a request for an interview, and Russell could not be reached for comment.
According Russell's profile on LinkedIn, he has been president of Adventist since 2016. For 13 years before that, he was senior vice president and chief operating officer. He was hired at Adventist after working for a year as vice principal for finance for Auburn Adventist Academy in Washington state.
You can reach Lynne Terry at [email protected].