House Bill 4083 would require insurers to offer three free visits a year and assign primary health care providers for those who lack one.
Image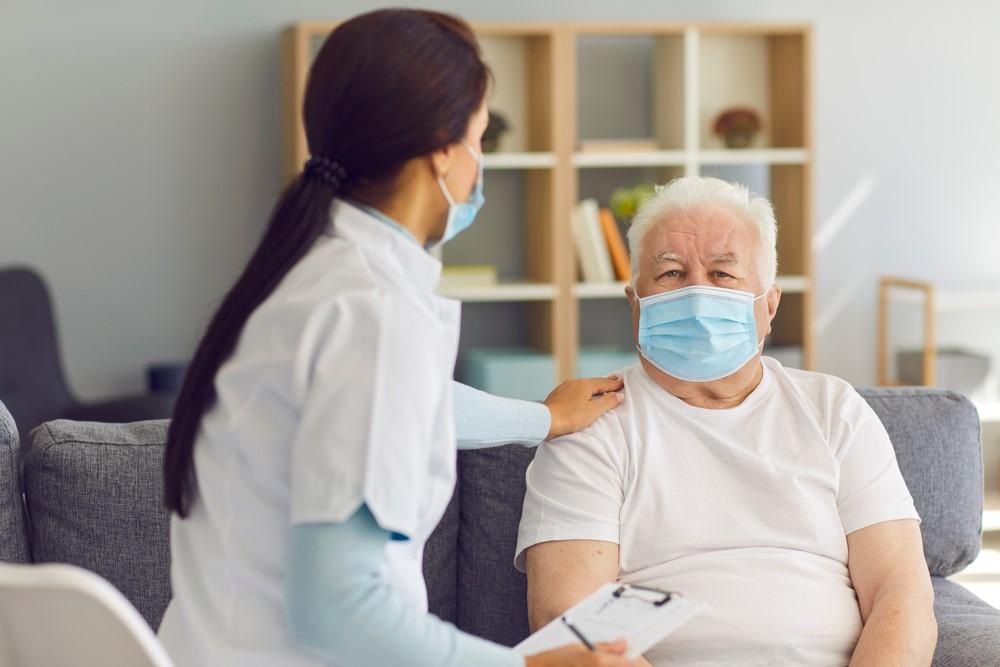 February 12, 2022
Oregon lawmakers are considering a proposal that aims to expand access to primary health care for thousands of Oregonians.
House Bill 4083 would require insurers selling individual and group plans on the federal health insurance marketplace by 2024 to offer three free primary health care visits to patients each year, with both behavioral health and physical health providers. 
Each insurer would have to offer at least one plan in each metal category – bronze, silver and gold – that included three free primary care visits.
About 147,000 Oregonians signed up for coverage this year, a nearly 4% increase over 2021. In the future, when the federal government rescinds its current ban on booting people off of Medicaid, thousands more Oregonians might use the exchange to find coverage. 
The proposal, introduced earlier this month in the House Health Care Committee, has bipartisan support, with Reps. Rachel Prusak, D-Tualatin/West Linn, and Raquel Moore-Green, R-Salem, signing on as chief sponsors.
It needs to be approved by the House Health Care Committee by Monday, Feb. 14.
They introduced a similar bill last year, and it passed out of committee with strong support Prusak said. But it was never sent to the House or Senate for a vote amid a flurry of other health care legislation that passed last year.
Prusak made a first push for expanding primary health care in 2019 but said as a new lawmaker she failed to garner the necessary support from her peers to get the proposal passed.
Legislative proposals take two or more sessions to pass.
In 2020, Prusak led a yearlong workgroup with Moore-Green on the issue. The group included providers, lawmakers, health care advocates, insurers and officials from the state Department of Consumer and Business Services, which regulates the insurance industry. 
The three primary health care visits required by the proposal would come in addition to the one annual wellness visit required under the Affordable Care Act. 
The bill could lead to increased deductibles or out-of-pocket costs for consumers, if insurers passed along the cost of providing the three free visits to policyholders. An analysis provided by Prusak indicated that patients might have to pay up to $400 a year more for their deductible. Insurers could also shift the cost to hospitals or to specialty providers. 
Richard Blackwell, director of Oregon government relations for PacificSource, which offers a wide range of plans, said in written testimony to the committee that the bill could cause increases in its marketplace plans.
Regardless, Prusak said consumers would eventually lower their overall health care costs by catching problems early before expensive treatment was needed.
People without ready access to primary care tend to seek treatment in emergency rooms, which cannot turn anyone away, but scattered ER visits do not improve health outcomes and they're also among the most expensive care, experts say.
Studies show routine care lowers health care costs
Prusak said the plan makes good financial sense.
"Research consistently demonstrates that access to primary care reduces disparities in health outcomes, improves health system efficacy and reduces overall health system costs," Prusak said. 
Studies by the World Health Organization and others have shown that routine care is associated with lower mortality rates.
But Oregonians often forgo primary care visits over concerns about the cost, Prusak said. 
"Primary care is still incredibly underutilized in our state," Prusak said. "Nearly a third of Oregonians report being underinsured, foregoing primary care visits, leading to worsening illness and more severe, expensive treatments."
A Harvard Medical School study in 2019 said about three-quarters of Americans had a primary care provider in 2015, with lower percentages for people aged 30 and younger. 
"A quarter of Oregonians report not having a personal clinician," Prusak said.
The proposal aims to connect more Oregonians to preventive and basic health services by directing insurers to assign a primary care provider to consumers who did not have one within 90 days of coverage. Patients wouldn't be stuck with assigned providers. They could choose their own and change anytime.
The bill also aims to provide wider access to mental health care. It bans insurers from requiring prior authorization for mental health care, and would allow patients to see both a therapist and primary care provider during the same visit to a clinic, for example.
Prusak said that now insurers often won't pay for patients to see separate providers the same day in the same clinic.
Allowing time with two providers would cut transportation and child care costs, according to written testimony by Marty Carty, government affairs director for the Oregon Primary Care Association, which represents 34 clinics serving low-income Oregonians.
The plan appears to have wide support among professional organizations, including the Oregon Academy of Family Physicians, Oregon Nurses Association and Oregon Psychiatric Physicians Association.
Dr. Jay Rosenbloom, a pediatrician and medical director of the Children's Health Alliance, said the plan would help keep primary care practices financially viable.
"If we want to move away from paying heavily for 'sick care,' now is the time to ensure adequate resources are invested in prevention and early intervention," Rosenbloom said in written testimony.
Oregon Health & Science University and Providence Health & Services also support the proposal. 
Oregon Capital Chronicle is part of States Newsroom, a network of news bureaus supported by grants and a coalition of donors as a 501c(3) public charity.