Latino Health Coalition Wants Traditional Health Worker Commission
The commission would have a majority membership of health workers to set standards for these workers who are touted as a key part of Oregon's healthcare delivery transformation
April 8, 2013 -- A patient came into a Virginia Garcia Memorial Health Clinic with diabetes, but try as the doctor might, the patient would not take the insulin that she was prescribed.
Enter: A community health worker.
"Señora Isabel understood that the patient was struggling with a cultural belief that insulin could lead to blindness. She helped the patient understand that this was not the case and that she could trust the doctor's advice," said Gil Muñoz, the chief executive officer of Virginia Garcia, a safety-net clinic which serves Medicaid and uninsured people in Yamhill and Washington counties.
"The patient began taking the insulin and the doctor was amazed at the sudden improvement in the patients' diabetes control," Muñoz said.
The best diagnosis and treatment in the world is ineffective if it fails to recognize the important culturally and socioeconomic factors confronting the patient, such as language barriers, education, transportation, housing and economic resources.
Oregon's healthcare transformation delivery through coordinated care organizations is designed to make better use of traditional health workers, including community workers.
House Bill 3407 asks the Oregon Health Authority to form a traditional health worker commission that will clearly delineate the roles of each of the specific workers and help ensure the integrity of the system and the occupations by laying down ground rules for training and certification.
The commission formalizes a steering committee that the Oregon Health Authority already set up to write rules and training protocols for traditional health workers — who fill such roles as community health workers, personal health navigators, peer wellness specialists and doulas, also known as birth attendants.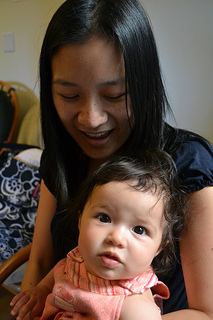 The state had been calling these occupations "non-traditional health workers," but the Latino Health Coalition, which sponsored House Bill 3407, asked that their official name be changed to "traditional health workers," both to make the term less cumbersome and to respect the traditional roles many of these community helpers have had.
"Doulas have been in our community since humans have been giving birth," said Abdiasis Mohamed, who works for the Latino Health Coalition.
Oregon Health Authority Director Dr. Bruce Goldberg has given frequent praise to these workers for helping Oregon complete its healthcare delivery transformation for better, more cost-effective treatment through coordinated care organizations. Traditional health workers can do things doctors cannot to ensure patients maintain good health and follow through on prescribed treatment, and they can do it much cheaper.
But community health workers are meant to complement the work of highly educated professionals, not replace it. "These workers are not meant to replace anybody," said Alberto Moreno, director of the Latino Health Coalition, who was aware of the problem of "scope creep," in which these on-the-ground workers move into territory held by nurses or social workers.
Employing these workers has been a problem traditionally because there are few billing codes for these workers in a fee-for-service healthcare model, and they are not licensed healthcare professionals.
"Part of the need to be certified is to be eligible for Medicaid," said Lizzie Fussell of the Latino Health Coalition. Many of these workers have been in Oregon communities for generations and would have their experience considered; others will be placed in a state registry out of community colleges.
The Traditional Health Workers Commission will have 10 members — six of whom are provided by the Oregon Community Health Workers Association — a sticking point for the Latino group, which piloted the bill to ensure that decisions about the workers' roles comes from a body composed with a majority of those workers.
The board will include representatives from the CCOs, the Oregon Medical Association and the Oregon Nurses Association. HB 3407 also calls for the commissioners to come from a diverse geographic and ethnic background.
Since HB 3407 merely formalizes something already operating within the Oregon Health Authority budget, it has no fiscal impact and should move out of the Health Committee once technical revisions have been made and onto the House floor as early as this week.
"It provides an ascendable career ladder," said Moreno, who envisions a system where people who already live within ethnic or rural communities could work in CCOs as traditional health workers and then later have the training to become certified nursing assistants, then nurses, clear up to nurse practitioners or even doctors.
Image for this story by Wendy Kenin (CC BY-ND 2.0) via Flickr.