Lack of Additional Start-up Funding Not Expected to Impact CCO Applications
Many providers say they're not surprised
June 29, 2012—A recent announcement from the Oregon Health Authority that there would not be additional funding to help the newly forming coordinated care organizations with their initial start up costs has caused at least one organization to put on the brakes. But many are not surprised, and say it won't effect their intention to apply.

The Oregonian recently reported that the Tri-County Medicaid Collaborative, the large consortium of hospitals, doctors, federally qualified health centers, and other health care providers expected to serve the Portland metropolitan area, would postpone its start date until September 1, partially because of the authority's announcement.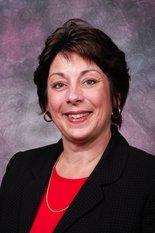 "We're stunned," said Janet Meyer, the collaborative's interim CEO, told the paper. "That wasn't the impression we had been given throughout the process."

One could see how Meyer could be right. Throughout the entire process of developing the business plan, expectations and goals for coordinated care organizations in 2011, there was significant discussion regarding creating incentives that would entice organizations to apply to become coordinated care organizations, including additional financial help in the first few months of operation.

Coordinated care organizations are expected to begin providing care to many of 650,000 Oregonians on the Oregon Health Plan this year, and integrate physical, mental and dental health, provide more efficient and effective care, and decrease emergency room and specialty care use. Eight organizations have been approved by the Oregon Health Authority to begin operating throughout much of the state starting this August.

But unlike Meyer, numerous providers involved in creating coordinated care organizations in their community are not surprised.

Kevin Campbell, the CEO of Greater Oregon Behavioral Healthcare, Inc., a mental health managed care organization that is part of Douglas County's Umpqua Health Alliance and applying to be a part of other coordinated care organizations, said the state's budget painted a clear picture.

Two years ago, the state had a $3.9 billion budget hole, one of the largest deficits per capita in the nation. It was partially filled with a 11 percent cut to the rates paid to Oregon Health Plan contractors. 

"Just doing the math, we never believed there would be any extra funding," he said. "The idea that there could be more money allocated to the coordinated care organizations that are up and running the quickest…was, quite frankly, preposterous."

Mike Shirtcliff, the president and CEO of Advantage Dental, agrees. "I don't know why anyone thought there would be any more money," he said.

The only way coordinated care organizations will see more money, he thinks, is if they can show savings by better coordination and by reducing hospital and specialty care.

But Shirtcliff says he can understand why providers are frustrated. Providers have discovered that the contracts for coordinated care organizations have many more prescriptive provisions for how such are supposed to provide care. "There are a lot more details in the contract," he said.

For example, coordinated care organizations are required to provide certified interpretors to patients who don't speak English, and conduct a community health assessment.

Shirtcliff said those provisions, and others, will take time and resources that providers have not necessarily had in the past. "We have to work with the money we have," he said. "It's yet to be seen how we're going to do all that."

But he said all of those issues won't stop groups from applying. "If you don't apply, you're out of business," he said.