The nonprofit will be testing a new drug developed by Pfizer and BioNTech that produced a strong immune response in early trials.
Image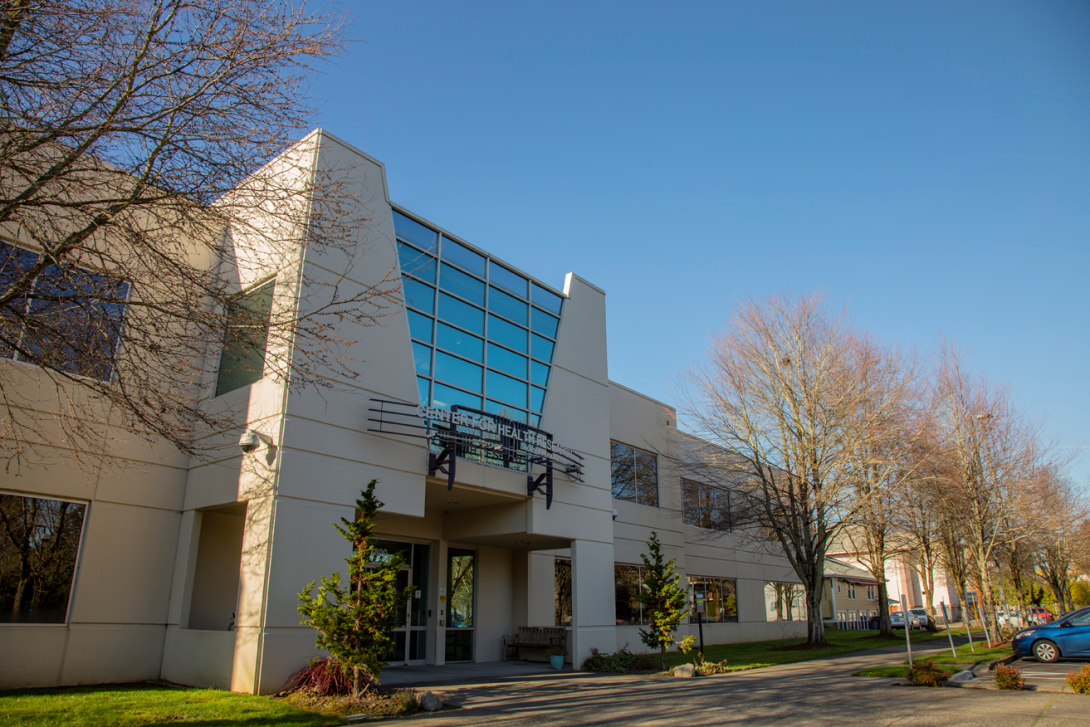 August 12, 2020
For the first time, Portlanders will get a crack at a COVID-19 vaccine trial.
Kaiser Permanente announced on Wednesday that it is joining a late-stage trial of a vaccine candidate that will be tested on 30,000 people worldwide.
Participants will be enrolled through the Kaiser Permanente Center for Health Research in North Portland and at two sites in California: its Department of Research and Evaluation in Pasadena and its Division of Research in Oakland. 
This is Kaiser Permanente's second COVID-19 vaccine trial. In March, its Washington Health Research Institute in Seattle launched a trial on patients with a drug made by Moderna, Inc. that has the backing of the National Institutes of Health. The same drug will also be tested at Crison, a medical research institute in Medford, though they haven't started enrolling volunteers yet.
The Portland trial involves a drug developed by Pfizer, Inc. and BioNTech called BNT162b2. It's already gone through initial patient tests that showed it produced an immune response without causing any serious side effects, according to reports from Pfizer.  
"We do have high hopes for this trial," Dr. Britta Torgrimson-Ojerio, a co-investigator on the trial and head of the clinical trials unit at the Kaiser Permanente Center for Health Research, told The Lund Report. "The Pfizer vaccine has already gone through the first couple of stages of testing and vetting. The safety profile looks favorable and there's evidence of efficacy. We're really in the final stage which involves testing a wide range of people."
The North Portland research center will enroll about 100 people and another 1,300 will be enrolled in California. Candidates have to be between 18 and 85 years old and members of Kaiser Permanente's health plan. 
Torgrimson-Ojerio said her team is in the process of selecting potential volunteers through their electronic medical records. Researchers want people who've not had COVID-19, have not had any serious health conditions like cancer and who could become exposed to the virus because of their lifestyle.
"There is very little that we do to exclude people," Torgrimson-Ojerio said. "We're looking at a generally healthy population and people who may be at higher risk because of their occupation or some of their other social factors that involve having them around more people or just in higher-risk situations," 
Researchers will reach out to potential candidates through email and regular mail, asking them if they'd like to participate. Volunteers will undergo a COVID-19 test and give blood samples. The results will be sent to Pfizer for its data analysis. They'll receive one shot, then a few weeks later receive a booster. Researchers will monitor their reactions, keeping a careful eye on whether they develop any serious side effects. So far, trial participants have only suffered fever, fatigue and chills that lasted one to two days after receiving the shot, but the more people who are injected, the better information researchers will have.
This is a randomized controlled trial -- the gold standard for testing the effectiveness of a drug. Participants are randomly assigned to either a treatment group or a so-called control group. The treatment group will get the vaccine. The control group will receive a placebo. Neither the Portland researchers nor the participants will know who got what to ensure they're not influencing the results.
Both groups will be monitored to see what their reactions are. By testing a population at high risk for exposure to the virus, researchers can then compare who gets COVID-19 and develops complications. Ideally, no one in the treatment group would get the disease or become severely sick.
The drug will be tested at 120 sites worldwide, including in the United States, Argentina, Brazil and Germany. It's just one of 31 potential vaccines being tested in patients worldwide against COVID-19, according to a New York Times vaccine tracker.
Not all of them work the same way. Pfizer and BioNTech's candidate is a so-called messenger RNA vaccine. This type of vaccine -- which is also the same kind as the Moderna vaccine being tested in Seattle -- carries a template to cells that tells them to make a few proteins resembling those on COVID-19. They're single proteins and can't create the virus in the body. But what they're supposed to do is trigger an immune response against the foreign proteins. The idea is that once the immune system is trained, it will be ready to battle COVID-19 if the person becomes exposed.
The initial results so far show that the vaccine fires up the immune system to create the antibodies needed to fight the virus but researchers need more data.
"That's why we're moving into this last stage of the trial so that we can better understand that process," said Torgrimson-Ojerio.
The actual trial will last two months but researchers will monitor people for two years. The pharmaceutical companies don't plan on waiting that long to get the drug on the market. They successfully applied for fast-track status from the Food and Drug Administration, which has to approve drugs before they can be sold.  The Trump administration has already given the drug a vote of confidence. In July, as part of its so-called Operation Warp Speed program, it signed a $1.95 billion contract with Pfizer and BioNTech for 100 million doses. The contract allows the government to acquire another 500 million doses as well.
The Trump administration wants to have 300 million doses of a COVID-19 vaccine on the market by the end of the year.
"Right now these trials are working at a faster pace than any vaccine trial in history," Torgrimson-Ojerio said. "We've been doing clinical trials for over 40 years. We are really primed and able to do this research and feel it is really important to do for our community."
Patients seeking more information about the trial can go to Kaiser Permanente's website or email [email protected].
You can reach Lynne Terry at [email protected] or on Twitter @LynnePDX.