Image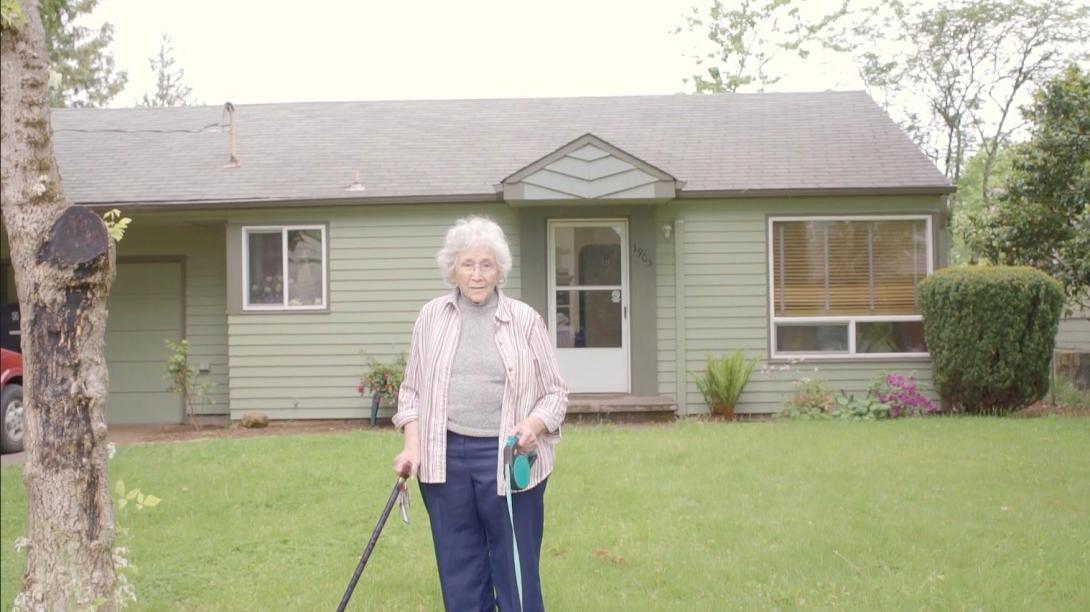 June 4, 2019
Kaiser Permanente is launching a program in the Northwest as part of a ramp-up of its effort to help patients with such things as housing, food, transportation and domestic violence problems, factors that can have a big influence on patients' health.
Kaiser said it has contracted with a New York-based software and data company, Unite Us, to create interactive directories to help Kaiser care providers steer patients to local services ranging from shelter assistance to food pantries. The computer system will let health care and social service providers communicate with each other about a patient's status and will put the social services aspect of a patient's life into their electronic medical record, said Dr. Imelda Dacones, CEO of Northwest Permanente, which covers Oregon and Washington.
"Nothing like this exists right now," Dacones said. "This takes the social services area to the next level."
California-based Kaiser is gradually rolling out the system in its service regions, which cover eight states plus the District of Columbia. Kaiser, a combination of hospitals, clinics and health insurance operations, had $80 billion in revenues last year, and a profit of nearly $2 billion. It has 217,000 employees and serves 12.3 million members.
The Northwest region has the first rollout, taking place this summer, Dacones said.
Kaiser won't add staff for what it is calling its Thrive Local initiative, Dacones said. Current Kaiser "care navigators," social workers and nurses already spend a lot of time finding social service help for patients in dire need, and the new system will streamline that process, freeing up staff time, Dacones said. Under Thrive Local, a broad range of Kaiser workers, not just care navigators and social workers, will be able to use the directories to help patients, Kaiser said.
Hospital chains, government health care agencies and others are increasingly focused on what they call the "social determinants of health," saying that steps that medical care providers take to improve a patient's health can be undone by social ills such as poor diet, ramshackle housing and family drug abuse and violence.
For many patients who face chronic social ills, a hospital's emergency department "becomes their primary caregiver," Dacones said. Hospitals need to "invest in navigators and social workers" who help solve the patient's social crises and cut the ER use, she said.
Kaiser Permanente's Northwest region currently has about 30 care navigators and 50 social workers who work with patients in the most dire need to fix their social- and financial-related challenges, said Kaiser spokeswoman Debbie Karman. Some nurses also are involved in that work, Karman said.
A new Kaiser video describes how a Kaiser doctor and care navigator helped find housing for Joyce Bigelow, an 85-year-old Vancouver, resident who, after her husband died, lost her home in a mobile home park and became homeless. Bigelow tells how she lived in her pickup truck for three months, until a care navigator get her into temporary shelter and later into permanent housing.
Dacones said the comprehensive new database/computer system that Unite Us is developing will replace the informal, case-by-case notes that hospital care navigators and social workers compile as they find services the patients most urgently in need.
Unite Us will teach health care and social service providers how to use the system, and will continually update information and links, Kaiser said.
A key issue will be getting social service agencies voluntarily to take part in the free system, Kaiser said. Kaiser expects participating agencies to range from transportation services and utility companies to food banks and housing assistance agencies.
"The Thrive Local initiative will enhance our ongoing collaboration to build stronger community clinical linkages," said David Kelly, executive director of the Area Agency on Aging & Disabilities of Southwest Washington.
In addition to signing a contract with Unite Us, Kaiser also invested in the company, Dacones confirmed. Kaiser declined to say how much the contract was worth or to specify the amount Kaiser invested in Unite Us.
Founded in 2013, Unite Us is a for-profit startup that develops databases and computer systems to help groups share information. Earlier this year it announced it had raised $35 million specifically for connecting health care and social service providers. It's unclear whether Kaiser provided part of that funding. That cash infusion takes to $45 million the New York City-based company has raised to fund its work, Unite Us said.
Dacones said Kaiser's business relationship with Unite Us will be "deep and wide," given how intricately Unite Us will have to work with Kaiser's existing electronic records system. Unite Us has implemented shared database systems in a number of states.
Kaiser has a history of trying to branch beyond merely offering medical services. It has a housing stabilization fund, and real estate investments and other endeavors to tackle homelessness. It is also trying to reduce gun deaths and climate change.
You can reach Christian Wihtol at [email protected].