Kaiser Becomes First Health Insurer to Cover Autism Treatment
Paul Terdal, the father of two autistic boys, has worked behind the scenes to convince health insurers to cover Applied Behavioral Analysis therapy
November 13, 2012 -- Advocates scored a major victory when Kaiser Permanente announced it would provide coverage of Applied Behavioral Analysis (ABA) therapy for autism and neurodevelopmental disorders.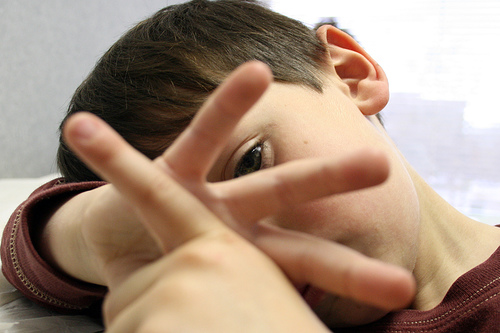 "What we see is Kaiser actively issuing approvals under a new policy," said Paul Terdal, the father of two autistic boys. "I can't overstress my appreciation for Kaiser."
Upon hearing the news, Sen. Chris Edwards (D-Eugene), who sits on the Oregon Commission on Autism Spectrum Disorder, couldn't hold back his enthusiasm.
"As someone who's been fighting for autism insurance legislation for several years … an Oregon HMO has seen the light on this issue and taken a major step in the right direction," he told his constituents. "While insurance providers and HMO's have frustrated me and constituents of mine in the past, they play a pivotal role in our healthcare system, and deserve credit when it is due. Thank you Kaiser for doing the right thing and taking this first step."
Kaiser intends to work with its medical and clinical staff to provide ABA services for members who have such a medical need, said David Northfield, spokesman. "This behavioral health treatment will complement the existing healthcare services we already provide to children with autism spectrum disorders, such as speech, occupational and physical therapy," he told The Lund Report.
Kaiser is the first health insurer in Oregon to voluntarily cover autism but Terdal isn't giving up the fight. He's drafting legislation for the 2013 session that would mandate coverage of ABA therapy, and provide a licensing and credentialing process for such providers.
"The foundation for any new legislation must be compliance with and enforcement of the laws that we already have," he said. "We've asked Oregon's Insurance Division to enforce these laws, and will seek judicial solutions to enforce them ourselves by court order if necessary. If we can't get them to comply with the law or get the regulators to enforce the law, we'll just have to do it ourselves."
In a dozen cases denied by insurance companies that were sent to their review organizations, nearly all were overturned, Terdal said. As a result, those insurers were required to provide coverage or pay a fine of up to $1 million for each case.
On October 3, Terdal testified against a rate increase proposed by United Healthcare, on the grounds that the company's contracts illegally excluded coverage of ABA. Insurance giant Aetna was recently fined $1.5 million by the Missouri Insurance Division for similar conduct.
He maintains that coverage for ABA is already mandated under Oregon law, including the mental health parity act passed during the 2005 legislative session.
"We have rights under the law and expect them to be honored," he said. "We believe that we are already legally entitled to coverage and insist that those laws be obeyed."
Currently, several Oregon insurers have refused to include autism coverage among them, Providence Health Plans, which also excludes all developmental disabilities. Its attorneys have told Terdal that the only option is to file a lawsuit.
Both PacificSource and Regence BlueCross BlueShield limit coverage to licensed providers, but currently there's no license required for ABA therapy, Terdal said.
Image for this story by woodleywonderworks (CC BY 2.0) via Flickr.