Janet Meyer Offered Position as CEO of Health Share Oregon
Meyer announced the offer at the Community Advisory Council meeting last week, which focused on cultural competence and legislative priorities
UPDATE: This story has been corrected to more accurately reflect the status of Meyer's position, the timing of the submission of the transformation plan and the nature of the council's vote regarding fluoridation.
February 7, 2013 – Cultural competency, the legislative session and the announcement of a possible new CEO were the hot topics when Health Share of Oregon's community advisory council met last week.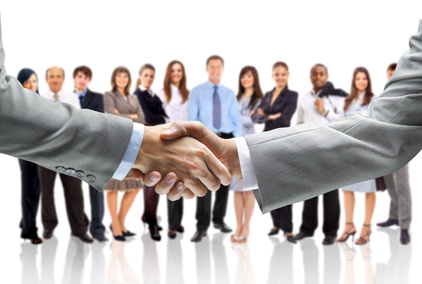 Janet Meyer told the council that she had been offered the position of CEO of Health Share, after serving as interim since the coordinated care organization's inception last April. As of press time, according to Health Share, Meyer had not officially accepted the offer.
Turning to legislation, Health Share's board is very concerned about a bill that would require CCOs to contract with all non-traditional providers including naturopaths and chiropractors, according to Meyer.
"We very much oppose the concept that we should be forced to contract with all of these providers," she said. The CCO is not opposed to working with non-traditional providers per se, but to "any willing provider" legislation that would mandate contracts with providers in a specific field.
Later, Ron Williams, executive director of Oregon Action, said the Oregon Health Equity Alliance is optimistic the cultural competency bill – that went down in defeat by a close margin last session – would fare much better this time around.
"There are licensing boards and associations that are creating barriers more than conservatives," Williams said.
The alliance's other legislative priorities include tuition equity and revised driver's license requirements for undocumented workers.
Meanwhile, Meyer summarized the Oregon Health Authority's review of Health Share's transformation plan, which suggested the CCO use different metrics to determine whether its members receive culturally competent care and "get more granular" about how providers are reimbursed.
The initial draft of the transformation plan – submitted to the Health Authority last month – said the CCO would measure whether patients (including racial and ethnic minorities) were receiving culturally competent care based on their responses to customer satisfaction surveys.
But consumer surveys are not adequate, according to state officials who have asked Health Share to include a more specific tool to measure cultural competence. That issue was a sticking point during the meeting, with council members questioning whether the state's pushback meant it was serious about assuring that Health Share serves diverse populations.
"It kind of concerns me that the state pushed back really hard on this idea of a questionnaire of cultural competency," said council member Gary Cobb, an outreach coordinator at Central City Concern.
"I'm not wrapping my head around why whenever cultural competence is mentioned, there is a negative reaction in the form of, 'This is not good enough,'" said council member Glendora Claybrooks, a healthcare worker.
"It wasn't that our strategy was off it was that our metrics were off," Meyer said.
Council member Sonja Ervin – also a Central City Concern employee – asked what alternative measures the board was considering to assess cultural competence. Detailed grievance logs, kept by the state's Medicaid office, could be used as a starting point, Meyer said. But Ervin mentioned that people from marginalized groups are often less likely to file a complaint about their care.
Amy Anderson, a community health worker who specializes in mental health in corrections settings, said the Multnomah County Health Department's Health Equity Report might provide a good starting point to look for gaps in care. Claybrook also suggested the CCO analyze its hiring practices as well.
The advisory group also voted to recommend that the board of directors (which can endorse pending legislation, while the council cannot) support the City of Portland's public fluoridation campaign. This vote a recommendation by Sam Chase, executive director of the Coalition of Community Health Clinics.
Meanwhile, the council is looking for new members, said Steve Weiss, chairman. Its charter provides for 21 positions, and currently there are 15 people on the council. A majority of those seats must be held by Oregon Health Plan members.  
Image for this story by Sal Falko (CC BY-NC 2.0) via Flickr.