The rural southern Oregon county's commissioners called new mask regulations "unfair" for local businesses and faith institutions.
Image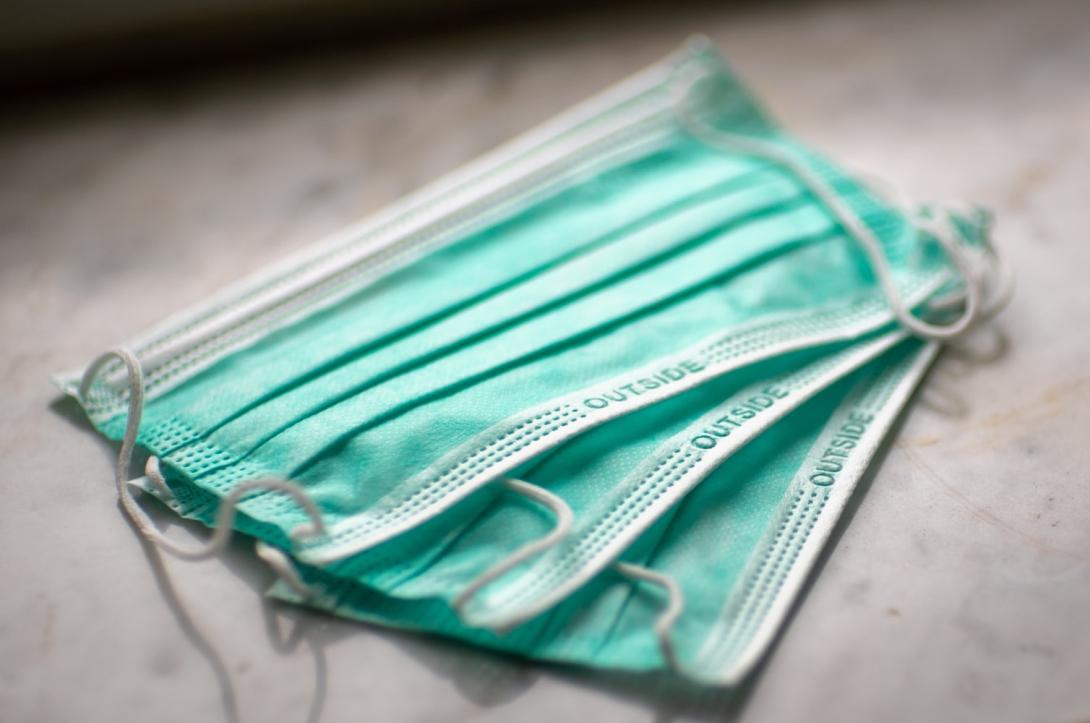 May 26, 2021
Jackson County has joined the growing chorus of concerns in Oregon's business community over the state's new mask rules.
The rural southern Oregon county's three commissioners voiced strong objections to the state's requirements on Tuesday in a letter to Gov. Kate Brown. The rules require a business to check the vaccination status of people if it wants to allow fully vaccinated people to be maskless on the premises. If they wish, business owners can opt out and still require everyone to wear masks regardless of their vaccination status.  
Even so, the system has troubled businesses and now, Jackson County commissioners, who don't want to be in the position of enforcing a state rule and checking medical vaccination records.
"The new mandates and guidance are misguided and place unfair and undue responsibilities on local businesses and churches, and their employees and leaders," the three commissioners -- chair Rick Dyer, Dave Dotterrer and Colleen Roberts --  wrote in the letter, which was sent Tuesday to Brown's office. The letter went out Wednesday to state lawmakers and other counties in an email blast. 
The letter reflects concerns that Oregon's business community voiced in a recent meeting of the House COVID-19 subcommittee. In short, businesses don't want to check a customer's vaccination record or ask them about their status. The issue is further complicated because the federal Centers for Disease Control and Prevention has announced that people no longer need to wear a mask indoors if they are fully vaccinated. Business owners have testified that this misleads the public into believing they no longer need a mask. The federal guidance doesn't say how -- or if -- states should check vaccination status and enforce compliance. Further, states can be more strict if they wish and don't have to follow the CDC guidance. 
"As a practical matter, requiring businesses and churches, and the employees of those businesses and churches, to verify a person's vaccine status is only going to lead to conflict between employees and customers," Jackson County commissioners wrote to Brown. "As Jackson County's restaurants, venues, churches, and other businesses have been devastated by shutdowns, restrictions, and limitations on their ability to provide service and function for over a year, the last thing any of these businesses and churches need is yet another, unsupported by science, mandate."
Jackson County officials told Brown the state rules  put businesses at risk of facing a potential fine if an employee misreads a vaccination record or forces clients to continue to require masks.
"This requirement, for businesses and churches to independently verify vaccination status, does not appear to be coming from either the White House or the CDC," the commissioners said in the letter.
In a statement, Charles Boyle, spokesman for the governor's office, stressed that businesses have the option to continue to mandate masks or check vaccination status. The CDC guidance came out with "no advance warning" for Oregon or other states and "almost immediately caused confusion," Boyle said, adding that the guidance is intended to give businesses a choice. 
"The majority of businesses are choosing to continue requiring masks," Boyle said. "Our office has heard the concerns from the business community, retail workers, and others loud and clear, and we are committed to working to continue to refine our approach."
Jackson County's concerns come amid a shifting COVID-19 landscape of public health restrictions as Oregon continues its vaccination push. Earlier this week, Brown announced that businesses and venues in counties with a lower COVID-19 risk ranking can have "vaccinated sections," for fully vaccinated people to interact without social distancing. That paves the way for venues like the Trail Blazers basketball games in Portland to open with more capacity. 
Counties can reach the lower-risk category in the state's framework for COVID-19 public health restrictions through two ways. They can vaccinate at least 65% of adults 16 and older or have a drop in COVID-19 risk levels. Currently, 18 of Oregon's 36 counties are in the lower-risk category, including Multnomah County. Of those, Benton, Deschutes, Hood River, Lincoln and Washington counties have qualified earlier due to their high vaccination rates reaching the 65% mark.
Counties in the higher-risk category face more capacity restrictions for restaurants, bars, businesses and entertainment venues.
Jackson County is one of 15 Oregon counties in the high-risk category, which limits the indoor dining capacity in restaurants to 25% or 50 people, whichever is less.
Jackson County, for its part, has a vaccination rate of 50% of adults, state data show. That puts it squarely in the middle. Eighteen counties have better vaccination rates, with Benton County leading the pack at 69%. Seventeen counties have lower vaccination rates than Jackson County. Lake County, in rural south-central Oregon, has the state's worst rate: 33%.
Oregon currently has a statewide average adult vaccination rate of 64%. Brown set a goal to vaccinate at least 70% of adults 16 and older in order to lift the county risk level framework. That will eliminate many existing capacity limits. 
State officials project Oregon will reach that target by the end of June. 
In another bright spot, COVID-19 cases continue to trend downward. The health authority on Wednesday reported 3,090 new cases last week, a 25% decrease from the prior week. New COVID-19 hospitalizations fell during that one-week period to 224 people. That's down from 265 the prior week and the lowest in five weeks.
You can reach Ben Botkin at [email protected] or via Twitter @BenBotkin1.