April 23, 2013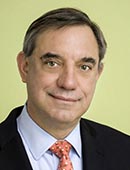 OPINION – April 24, 2013 -- Although many of the reasons vary for the dire predictions of the "futurists," some common reasons suggested are the increasing costs of operating a private medical practice, declining reimbursement, increasing government scrutiny of practice operations, lack of autonomy, compliance headaches, and competition by medical groups owned by hospitals and health plans, or those that are substantially aligned with same. Other reasons cited are some physicians "just want to practice medicine," some do not want to have to deal with heath reform and its new payment methodologies and the increasing patient populations. Some suggest that many clinicians in their 50's and beyond are disillusioned with their careers.  Unfortunately, this disillusionment is experienced by many individuals in their 50's whether or not, they are physicians.  People often reassess their career decisions at mid-life and beyond.
Hospitals and health plans, and ancillary service providers are purchasing physician practices and/or employing physicians at a furious clip. In fact, in some urban areas, one out of every two new primary care physicians who enters the market is employed by a health plan or a fully integrated hospital based delivery system. Of course, one of the reasons for this phenomenon may be the failure of most medical students to choose a residency in primary care, often occasioned by their sizeable debt load and the fact that specialty physicians generally are compensated much more highly than primary care physicians. Although the government appears to be working toward increasing the number of residency slots for primary care residents, it will be important to watch how much more money these newly minted primary care physicians will make and the kind of debt relief, if any, which might be extended to them.
Some hospital executives and others often bemoan the fact that newly minted physicians recruited to their area with the promises of debt relief or the write off of practice support loans leave the area once their commitment has been completed. And thus, the hospital system is left to another recruitment cycle at its attendant high costs. As a result, some health systems have embarked on more targeted recruiting techniques, not only to attract the best physicians, but to attract the right physicians, ones who will be committed to the community and start a life there. Many often say if it is a clinician with children or who wants to have them, will the community be viewed as one in which the clinician might want to raise his or her children.
As this drama unfolds, lawyers who can clearly see the effects of having more and more law schools "print" more and more attorneys without the "benefit" of "limited residencies" and hospitals and health plans willing to purchase their practices or employ them may be thinking they should have focused on organic chemistry in college. Almost all graduates of medical residency programs secure a position somewhere. The place might not be the ideal place in the mind of the physician, but positions can be found.
Sadly, this cannot be said of the tens of thousands of newly minted lawyers hoping to enter into the job market each year, many with significant debt loads. Some even find it difficult to obtain employment in the fast food or retail industry, as their would be employers believe they might jump at a chance to work in an environment for which their legal training is necessary. Generally, these fast food and retail concerns are correct. Thus, many new lawyers and not so new lawyers face herculean odds in obtaining employment in their chosen profession.
However, this opinion piece is not about lawyers, but about whether we should be mourning the death of the private practice of medicine for many physicians. We can either mourn the death of private practice as we know it, or look to the successful private practices which have transformed themselves in the market through clinical integration and aligned financial incentives with hospitals and health plans throughout the country. Such practices can seek to transform themselves from the existing solo and small fee-for-service group practices that they are to ones where they are paid for quality, health, and cost-effectiveness, through the effective use of informatics.
Residing as we do in a country that spends about twice as much on healthcare per person than most in the Western world, with outcomes that are not superior, there must be money in "the system" to pay for quality, health, and cost-effectiveness. Some very successful solo practitioners and small physicians' practices have sought to "link" their practices in a cross-collaborative team environment with hospital and/or health plan employed physicians to manage the health of their combined patient populations.
These physicians practice to certain quality, health, cost-effective benchmarks and metrics, seeking to meet certain process and outcomes measures for the patient population for whom they are jointly responsible. This is not the capitation model of days past where physicians were essentially insurers of the cost of patients' health, but rather an accountability model where physicians are responsible (or accountable) for the health of their patient population over which they have much control.
Financial incentives are employed to compensate physicians for managing the health of their patients.  For example, physicians are paid to manage the chronic conditions of their patients, not just treat their acute illnesses. They are paid to ensure that a certain percentage of their patients receive vaccines, flu shots, and pneumovax. They are incentivized to reduce hospital readmission rates, medical errors, and to achieve better outcomes.  Of course, all of this needs to be adjusted in some form, given the nature and extent of their local patient populations.
Many legal hurdles need to be overcome, and the cooperation of hospitals and health systems can be key in fashioning aligned incentives, that minimize regulatory risks. The implementation of these models are a key to ensuring the viable success of the private practice of medicine for solo and small physician practices. These private practice models do not have to be mourned, they can flourish.  However, the form of these practices need to transform.  Many physicians will not choose to transform their practices. They will merely become owned by hospitals and health plans. Others will seek these new models, and work toward being paid for the delivery of quality care, health, and cost-effectiveness. Their future may be in their hands, along with the viability of the private practice model.
Paul R. DeMuro is an attorney with Schwabe, Williamson & Wyatt and a NLM Post-Doctoral Fellow in the Department of Medical Informatics and Clinical Epidemiology at Oregon Health & Science University. He can be reached at [email protected].