Insurance Division Lowers Requirements for Health Insurance Sold Outside Cover Oregon
At the request of Regence BlueCross BlueShield and Lifewise, the state will require a silver plan, but not a gold plan to sell health insurance outside the exchange. All insurers selling health plans in Cover Oregon must still offer a gold plan.
March 29, 2013 — Oregon's Insurance Division changed a requirement that all insurers offering plans outside the Cover Oregon exchange next year offer a gold-level plan following a request from insurers such as Regence BlueCross BlueShield and Lifewise Health Plan.
"Outside the exchange it is unlikely people will want gold plans because of the cost," said Anthony Behrens, a senior policy advisor at the Department of Consumer & Business Services Insurance Division.
The Affordable Care Act requires that all insurers offering plans inside the individual and small group market exchange this fall have an option with an actuarial value above 80 percent — commonly referred to as a gold plan.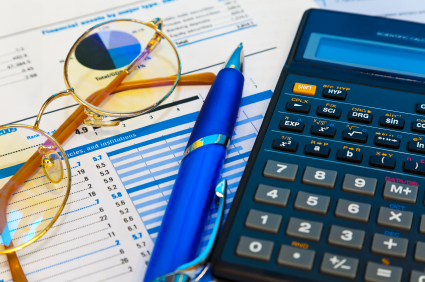 Under the gold plans, insurers would pay for 80 percent of healthcare costs, with consumers responsible for the remaining 20 percent, while bronze plans will have an actuarial value of 60 percent, "silver plans" -- 70 percent and "platinum plans" -- 90 percent.
Individuals under 30 may also purchase a catastrophic plan with a deductible equal to the maximum out-of-pocket costs for other plans — about $6,400.
People with incomes below 400 percent of the federal poverty level ($46,000 for an individual or $94,000 for a family of four) will receive subsidies to offset the cost of premiums, and those below 250 percent of the federal poverty level will receive help with copays.
DCBS initially was going to require an even playing field on plans sold inside and outside the exchange, but backed off requiring the gold plans after concerns from insurers.
"The gold plans … will be very expensive relative to the other plans on the market, and we believe the market for them will be almost entirely inside the exchange because they really will be most affordable for those who are going to receive substantial subsidies," Regence lobbyist Tom Holt told the House Health Committee.
"Outside the exchange … we just don't think there's going to be a market. There's an expense to offering a plan that there basically are no customers for," Holt added.
Insurers must still offer bronze and silver plans outside the exchange.
Although only people with incomes less than 400 percent of the federal poverty level can receive subsidies through the exchange, Cover Oregon will be open to anyone seeking individual or small group health insurance.
Richard Skayhan, a Portland insurance broker, agreed with Regence that the cost of a rich gold plan will be too high outside the exchange. "It's going to be priced in the nosebleeds," Skayhan said. "We're not hearing insurers saying they're going to offer them anymore."
But if all insurers are not required to offer a gold-level insurance plan sought by customers with more medical needs, it will make costs higher for the remaining insurers that do — making it less likely any company will offer gold plans outside the exchange, Skayhan conceded.
Dan Field, the director of government relations at Kaiser Permanente, expressed reservations for the changed dynamic for plans sold outside the exchange. "While we would have preferred the inclusion of the gold plans requirement, we recognize this is important legislation and support it."
The about-face from DCBS also made at least one public interest advocate leery.
"We support the Kitzhaber administration's recent reform efforts in Oregon," said Jesse O'Brien, the health advocate for OSPIRG. "We support their effort to make a level playing field for plans both inside and outside the exchange and Regence's efforts would be a step backward. There are people who are going to want those plans who are sick or risk-averse."
House Bill 2240, the legislation that sets the rules for Cover Oregon, passed out of the House Health Committee on an unanimous vote March 20, and was referred to the Joint Committee on Ways & Means.