The county's third-ever wood-burning ban was issued on Feb. 9. A public health official explains that decision.
Image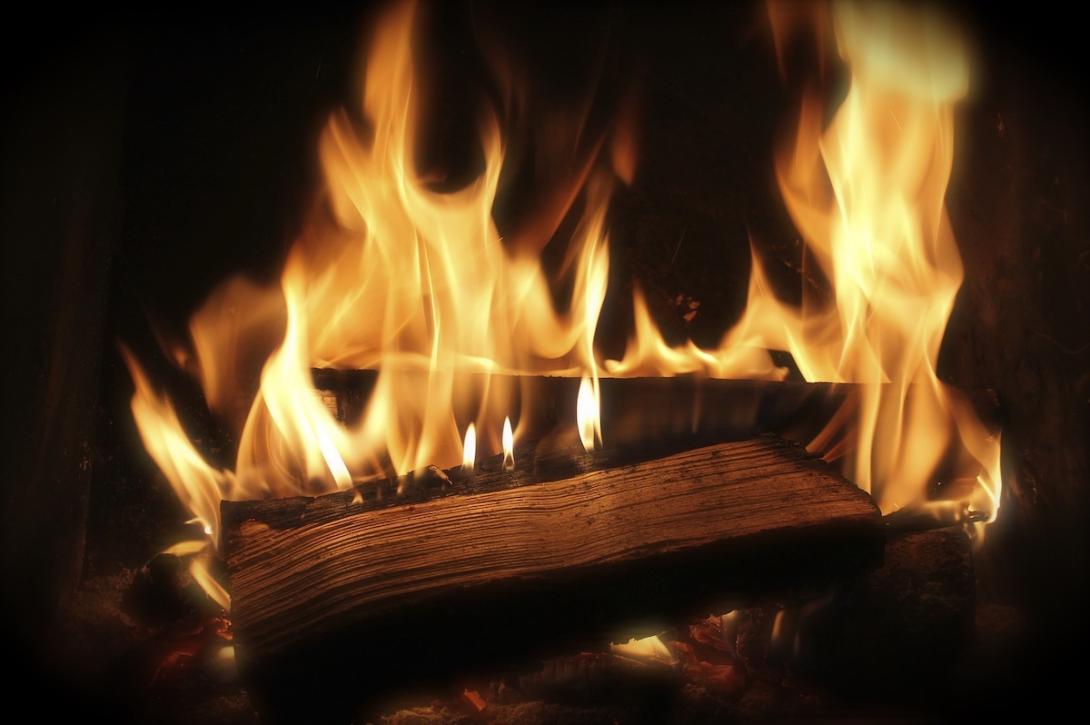 February 17, 2022
Anyone who checked air quality for the Portland area on Feb. 9 would have seen it was in the "moderate" range for most of the day.
So why did Multnomah County public health officials issue their third-ever temporary wood-burning ban that day?
Current air quality conditions are a big factor when officials consider whether to issue an advisory calling on people to not burn wood voluntarily, or far less frequently, mandate a wood-burning ban, said Nadège Dubuisson, an environmental toxics program specialist, who leads the county's wood smoke curtailment program.
But it's also based on forecasting how air quality might change over the next 24 hours, she said.
"It's very true, and it happens often, where folks will see our advisory status but then log on to an air quality mapping program in their specific area, and they'll say, 'Oh, my dot is green right now, why are you' issuing a wood-burning advisory," Dubuisson said.
Adopted in 2018, the county's winter wood smoke ordinance allows officials to prohibit wood-burning — with some exceptions — in response to air stagnation and pollution levels to protect against harmful health impacts of inhaling particulate matter in wood smoke.
The ban on Feb. 9 was lifted after the minimum 24-hour period due to improved conditions.
It was a coincidence that conditions warranted a ban the day before the Multnomah County Board of Commissioners adopted a resolution reaffirming a commitment to reducing wood smoke pollution, Dubuisson said.
On Thursday, Feb. 17, the board will consider an amended wood smoke ordinance with new restrictions.
Possible rule changes make it a good time to explain how, exactly, public health officials decide whether to issue a temporary wood-burning ban, Dubuisson said.
"This was our first (ban) of the season and the first one in two years," she said. "It's not something we overdo."
On a daily basis, county public health officials look at several data sources to forecast air quality and determine whether to issue a wood-burning advisory, Dubuisson said.
If data suggest air quality is likely to reach the "unhealthy for sensitive groups" category, officials will issue a wood-burning ban, she said. The same goes for the "moderate" air quality category and the less restrictive voluntary wood-burning advisory.
They observe the current amount and recent trend in particulate matter in the air, which is measured by the Oregon Department of Environmental Quality's air quality monitors in Portland.
The particulate matter threshold for the air quality index to reach the unhealthy for sensitive groups category is 35 micrograms per cubic meter. For the moderate category, it's 12 micrograms per cubic meter. The thresholds are set by the U.S. Environmental Protection Agency's National Ambient Air Quality Standards.
Officials also account for temperature, wind and rain, using data from the National Weather Service, to assess how likely is it that pollution-carrying air will move.
A big factor is whether a "temperature inversion" will occur, Dubuisson said.
Temperature inversions happen when a layer of warm air traps a layer of cold air under it. Since warm air is less dense and rises, cold air underneath can't escape, concentrating smoke and other pollution near the ground.
County officials use a tool that can predict temperature inversions 24 to 48 hours in advance, which is produced for the region by the University of Washington's Department of Atmospheric Sciences.
Dubuisson said officials also think about the likelihood of people burning wood in fireplaces, woodstoves or firepits for heat during cold weather.
"We have thresholds for each of those metrics," Dubuisson said. "We take all of those different pieces together and we put together an informal model on our end, a decision tree" to decide whether to issue an advisory.
On Feb. 9, particulate matter levels were only a few points away from making air quality unhealthy for sensitive groups, Dubuisson said. She added that weather conditions later in the day were forecasted to maintain a temperature inversion and low wind, suggesting air would remain stagnant.
"There was no way we couldn't call it," Dubuisson said.
Although Dubuisson admitted the air quality that day never became unhealthy for sensitive groups, she said, "That's great. That's actually what we want to see because it means that our advisories are maybe, hopefully curbing behavior."
Each year, officials look back at the advisories they issued and compare them to the subsequently observed air quality, Dubuisson said, adding that officials tweak their advisory decision formula based on what forecasting metrics were the best predictors of air quality.
On Feb. 17, the board will consider an ordinance that will allow officials to issue wood-burning advisories year-round. Currently, the program runs from Oct. 1 to March 1.
The ordinance also eliminates an exemption for EPA-certified wood stoves during wood-burning bans. New research on certified devices suggests that they pollute much more than previously thought, officials say.
Lastly, the ordinance would remove the term "green day," which applies to days when there isn't an advisory in effect, from the code. That amendment recognizes that air pollution-related health risks are present even when there isn't an advisory in effect, officials say.
This story was originally published by Portland Tribune.