Image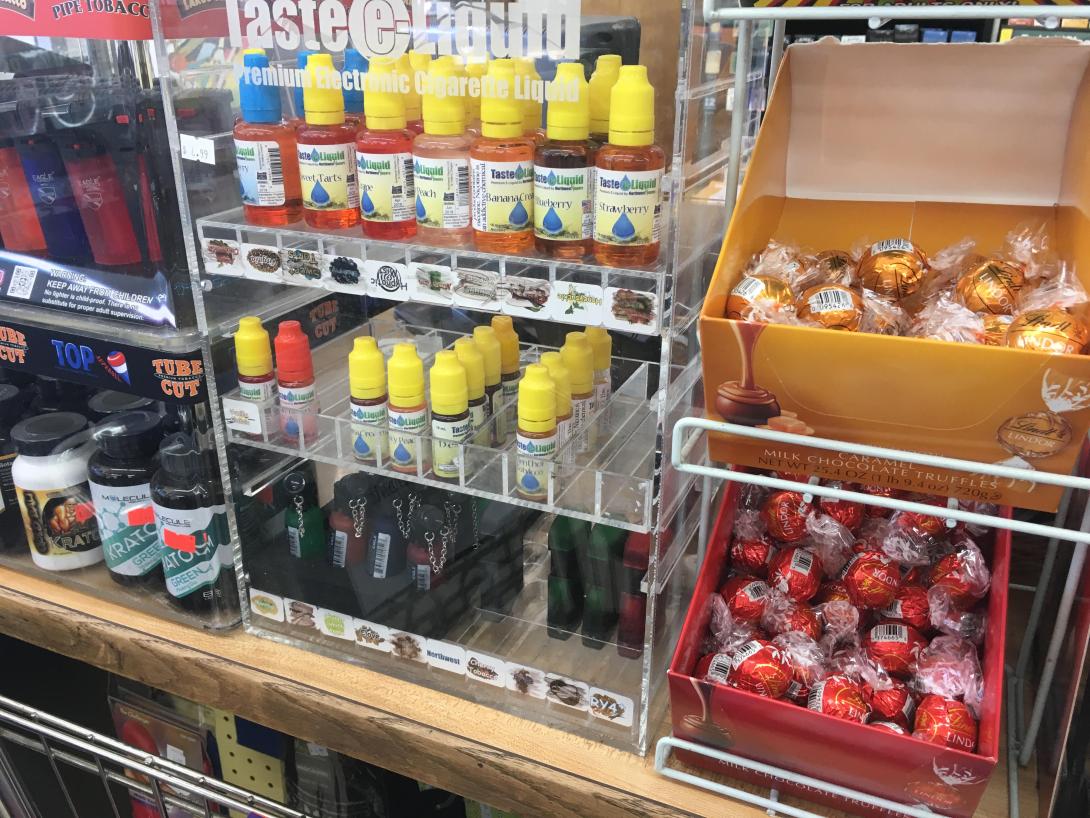 February 11, 2020
The Oregon House passed a bill on Tuesday that bans online and telephone sales of vaping products.
The move comes as lawmakers reacted to two challenges: vaping-related deaths and illnesses in Oregon and increased youth use of vaping products. The Senate Committee on Health Care, meanwhile, is considering a separate bill banning all flavored vaping products, which can become a gateway to full-blown tobacco use.
The remote sales ban, House Bill 4078, would end a method of selling vaping products that allows youth to virtually bypass age restrictions through online or telephone purchases. Lawmakers proposed the ban on flavored vaping products, Senate Bill 1577, amid concerns that young people are attracted to flavored vaping products. 
The remote sales ban adds vaping products to existing state law that applies to tobacco products. That bill's chief sponsor, Rep. Pam Marsh, D-Ashland, said high school students in her district reported concerns about the ease of purchasing e-cigarettes.
"They said we should ban internet sales," Marsh said in a statement. "They were right."
The House voted 41 to 18 to move the bill to the Senate. Health advocates praised the move.
"This bill is an important step to end the nicotine trap by cutting off online sales to Oregon, making it more difficult for underage users to purchase vaping devices," Numi Lee Griffith, OSPIRG's health care advocate, said in a statement. "We hope the Senate will also act quickly to make this bill law."
House Bill 4078 allows a civil penalty of up to $5,000 per violation, with enforcement from the Oregon Department of Justice's existing Tobacco Enforcement Unit. Oregon had two vaping-related deaths and 21 illnesses as of Jan. 30, according to Oregon Health Authority data. Nationwide, there have been 64 deaths and more than 2,700 illnesses, according to the Centers for Disease Control & Prevention.
One in four Oregon 11th graders reported vaping a nicotine product, and youth use of e-cigarettes has increased 80 % between 2017 and 2019, according to Oregon Health Authority survey data.
"What you can see is that cigarettes are rapidly being replaced by e-cigarettes," Dr. Tom Jeanne, deputy health officer and epidemiologist for the Oregon Health Authority, told the Senate Committee for Health Care.
It's unclear what will happen with the proposed ban on flavored products, which the industry opposes. 
One option would be to ban flavored vaping products and add a state licensing requirement for vaping businesses. Or lawmakers could allow the sale of vaping products while instituting a license requirement and tightening oversight. The Oregon vaping industry has pressured lawmakers to allow the sale of vaping products while considering more regulation to prevent underage sales.
"You're punishing me for the actions of somebody else," Jeremy Ellison, who owns five vaping stores in Oregon, told the Senate panel on Tuesday. He said he doesn't allow anyone under 21 inside his stores.
Yet another option would be a broader ban that encompasses tobacco products as well as vaping products. That possibility stems from  feedback from the American Cancer Society's Cancer Action Network, which favors a broader ban.
Sen. Laurie Monnes Anderson, the committee chair, said senators will be asked in caucus which options they support.
"My greatest concern is we are now having a new generation of youth addicted to nicotine and vaping, which is not healthy," Monnes Anderson, D-Gresham, said.
The Senate panel will take the bill up again Thursday for possible action.
You can reach Ben Botkin at [email protected] or via Twitter @BenBotkin1.