House Passes Bill Allowing County Cigarette Taxes
Rep. Mitch Greenlick tells The Lund Report he would like the threat of county-by-county taxes to be used as leverage for a statewide cigarette tax increase, which would still assist county health departments.
April 5, 2013 — Oregon counties are one step closer to adopting their own cigarette taxes, after the House voted 31-29 to remove a statute from state law that precludes any entity but the state from taxing tobacco.
"I don't know how you address tobacco addiction unless you have money in public health to provide services," said Rep. Caddy McKeown, D-Coos Bay.
House Bill 2870 was pushed by Democrats in timber counties such as Coos and Lane whose public health budgets have bee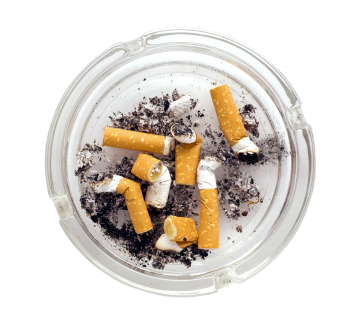 n decimated by the loss of timber revenues and federal subsidies.
"Their responsibilities are increasing while their resources are declining," said Rep. Nancy Nathanson, D-Eugene. She more specifically mentioned county health departments as key players in Oregon's healthcare delivery transformation through new coordinated care organizations.
Nathanson also said a steeper cigarette tax would be especially helpful in targeting youth smoking, since teenagers who are not addicted to tobacco are highly sensitive to price.
The measure was nearly defeated when three Democrats joined all of the Republicans to oppose HB 3160.
"If this bill does its job and decreases smoking, won't that reduce our state funding?" questioned Rep. Greg Matthews, D-Gresham, who opposed the bill along with Rep. Jeff Barker, D-Aloha and Rep. Betty Komp, D-Woodburn. Komp declined a request for comment from The Lund Report.
Portland anti-tobacco stalwart Rep. Mitch Greenlick was silent in his support of HB 3160 on the House floor, but in a later interview he countered Matthews' argument that the state should watch out for its share of the tobacco tax pie.
"Anything that will get people to reduce smoking is a good thing. I don't think the state's budget should survive on the back of addiction," said Greenlick, whether through cigarette taxes or video gambling. "If it reduces the prevalence of smoking, if it prevents adolescents from becoming addicted to tobacco, I'm for it."
He also told The Lund Report that HB 3160 could be used as leverage to get an increase in the statewide tobacco tax. The bill still has to pass the Senate, and Greenlick said the tobacco companies could head off county-by-county taxes if they dropped their lobbying efforts against his own bill, House Bill 2275, which would raise the state tax to $2.18.
"My hope is that the tobacco companies would rather have a statewide tax. I hope they'd come to their senses and support a $1 a pack cigarette tax," Greenlick said. "I'd be happy to have a bargain with a state tax that sends some money to the counties than have the counties struggle one at a time."
Two Republicans in each chamber are needed to pass HB 2275. If they don't compromise, Democrats can pass HB 3160 into law if they get a party-line vote with no defections in the Senate.
HB 3160 was modified from its original version to require counties to increase spending from 20 to 40 percent on public health and addictions, including tobacco cessation and prevention.
Counties also cannot enact taxes higher than the state's rate, currently $1.18. This means if Multnomah County decides to levy the maximum amount, an average pack of smokes in Portland initially would be about $6.50, up from the current retail price of $5.25.
This amendment prevents situations like those in Chicago where local taxes add up to $3.66 — nearly twice as high as the Illinois tax of $1.98. A pack of smokes in Chicago costs more than $11, roughly the same as New York City, which also has both local and state taxes.
The Republicans in their floor speeches in the House against HB 3160 positioned themselves as defenders of the poor and the addicted.
"The poor disproportionately pay our tobacco taxes," said Rep. John Davis, R-Wilsonville.
"The people who are addicted, they do not have a choice whether to buy their cigarettes," said Rep. Jason Conger, R-Bend.
As reported earlier in The Lund Report, the president of the Oregon Medical Association, Dr. Bud Pierce, admonished the Republicans on the House Revenue Committee for this very stance.
"It's not looking out for the poor by saying we're not going to tax them so they don't have to pay more to smoke. I completely disagree with that," Pierce told legislators, including Davis and Conger. "When people are being abused by a more powerful interest it's time for leadership to step in and block that, and you're the leadership."