House Passes Assessments for Hospitals and Nursing Facilities
Many hospitals will receive much more than they pay in after the state dollars are used to leverage federal money, helping to implement both the Affordable Care Act and the CCO transformation.
May 15, 2013 — The House passed assessment taxes on hospitals and long-term care facilities by a wide 54-5 margin Tuesday, ensuring Oregon's health and human service budgets will raise over a billion dollars from providers in coming years and leverage $1.4 billion from the federal government next biennium for Medicaid.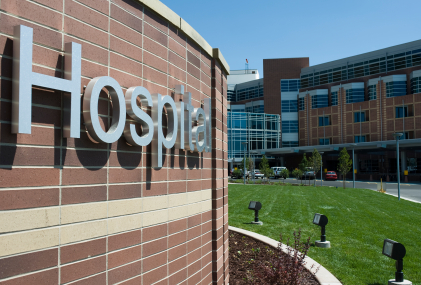 Hospitals are compensated for their assessments with higher reimbursements for the Oregon Health Plan while nursing homes are paid for the use of their beds by Medicaid patients.
"We'll be putting into place the major building block to secure healthcare to 220,000 more Oregonians," said Rep. Peter Buckley, D-Ashland, the co-chairman of the Committee on Ways & Means.
House Bill 2216 extends an expanded hospital assessment of 5.32 percent for two years. A previous bill, House Bill 2056, was attached to that version, which extends the long-term care facility assessment for six years, while expanding it to include all nursing homes except the Oregon Veterans Home.
As Buckley noted, the funding stream in HB 2216 helps Oregon comply with the Affordable Health Care Act and expand the Oregon Health Plan population to 138 percent of the federal poverty level by generating payments for providers.
Money Helps Transformation
Sen. Alan Bates, D-Medford, told The Lund Report that the hospital assessment tax is broken down in two ways. The largest assessment, 4.32 percent, will help coordinated care organizations pay providers at much better rates for Oregon Health Plan patients than what Medicaid typically pays.
The assessment is only paid by 26 of the largest Oregon hospitals, known in the industry as DRGs, and it can be hard to decipher exactly how much each hospital pays and receives.
But Bates said the money from the assessment allows hospitals and other providers to be paid closer to the Medicare rate, which comes close to breaking even on actual costs, while traditionally, providers who care for Medicaid patients do so at a steep loss. Bates is a practicing osteopathic physician in Medford and a former medical officer in the Providence Health System.
A additional 1 percent assessment this biennium will help fund the proposed Oregon Health System Transformation Center, run by the Oregon Health Authority, which will give grants to hospitals that take innovative steps to provide better care, such as retraining displaced emergency room employees or running more clinics that can serve as primary care homes, Bates said.
"Hospitals will be caught in a squeeze without it," Bates said.
While hospitals have traditionally made brick-and-mortar investments in their facilities, Oregon's healthcare transformation is intended to reduce hospital utilization, particularly in emergency rooms and for re-admissions by implementing coordinated care organizations.
Progress is already under way. Since CCOs became operative last summer, several have seen their hospitals reduce emergency room visits for non-emergent care by 10 to 15 percent for Medicaid patients, while, at the same time, the utilization of emergency room visits for trauma cases has remained the same.
Governor's Plan
The hospital assessment was worked out prior to the session with help from Gov. Kitzhaber, major health systems, business organizations and health insurers, giving HB 2216 a huge weight of support that Republicans had trouble opposing.
"We have the product of a very collaborative effort to think through issues," said Rep. Jason Conger, R-Bend, the first Republican to announce his support on the House floor Tuesday.
The long-term care facility assessment was also written into the budget by Kitzhaber and legislative budget chairmen. It was also approved unanimously by the House Revenue Committee.
Jim Carlson, president of the Oregon Health Care Association, said that 93 percent of nursing care facilities break even on the tax, but a few of them, known as continuing care retirement communities, opposed the legislation. That was a point of contention for some lawmakers, including Rep. Julie Parrish, R-West Linn, who spoke against the measure, along with Rep. Carolyn Tomei, D-Milwaukie, who nodded to constituents in these facilities.
On the other side, Rep. Nancy Nathanson, D-Eugene, said the facilities would be taxed at a rate of less than 1 percent of their operating costs. By removing the exemption, she said, they can bring in more federal money and help fund Medicaid for low-income seniors.
That portion of the bill also includes an innovative strategy to reduce the over capacity of nursing home beds in Oregon through incentive measures and a safe harbor from anti-trust laws involving the Department of Human Services.
Budget Schemes Continue
Last Friday, Senate Republicans lined up in opposition to HB 2216 in the Committee on Ways & Means, hoping to use it as a bargaining chip in the budget discussions over corporate tax increases and public employees retirement system cuts. But at that hearing, three moderate House Republicans voted with the Democrats to support the health budget package.
"To move the bill today is to move a long a part of our budget prematurely," said House Minority Leader Mike McLane, R-Prineville on the House floor. But McLane said he would support the bill at the request of Senate Minority Leader Ted Ferrioli, R-John Day, who asked that it be passed and included in Senate closed-door budget negotiations.
A gang of six senators have been meeting privately to hash out a $257 million shortfall in the state budget.
After the vote, Kitzhaber issued a statement, saying he wanted a swift vote from the Senate on HB 2216: "This bill is an essential part of the overall state budget and a critical step in ensuring that we deliver efficient, effective services for seniors and Oregon's most vulnerable citizens," the governor told legislators.