House Health Committee Bolsters Insurance Rate Review Bill Over Senator's Objection
Rep. Mitch Greenlick gained support in his committee for requiring better notice of health insurance rate hikes as well as providing new tools to the Insurance Division to drive down healthcare costs.
May 30, 2013 — The House Health Committee passed a bill on a 6-3 vote Wednesday that will provide new tools for the Insurance Division in the health insurance rate review process, while increasing the ability of consumers to contribute to the approval discussion.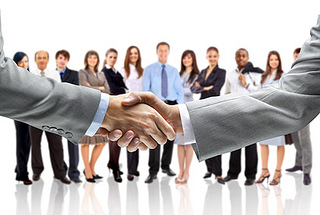 Rep. Mitch Greenlick, D-Portland, was able to marshal all three amendments that were proposed at a public hearing earlier this month to Senate Bill 413.
Two of the amendments passed the committee on party-line votes while Rep. Jim Thompson, R-Dallas, supported one amendment, which directs the Insurance Division to devise an annual medical inflation rate that will serve as a baseline for insurance companies seeking to raise rates.
"Every insurance company will have the same starting point," Greenlick said. "This will begin with next year's rate filing."
Greenlick said insurers would still be able to argue they operate under different circumstances than other companies, but would have to justify higher inflation rates before gaining approval from the Department of Consumer & Business Services.
Despite opposing two of the amendments, Thompson supported the revised bill, which moves to the House floor for a vote next week.
SB 413 had been significantly weakened in the Senate Consumer Protection Committee at the behest of Sen. Laurie Monnes Anderson, D-Gresham, who supported an amendment offered by Regence BlueCross BlueShield.
While the House version does not restore the original intent of the bill — requiring insurers to notify all affected consumers when they seek rate hikes from DCBS above 7 percent — it does include an amendment proposed by Jesse Ellis O'Brien of the Oregon State Public Interest Research Group, which Monnes Anderson opposed.
The OSPIRG amendment requires insurers to send written notice to their policyholders when they seek rate changes, informing them about the public comment period and giving them an opportunity to sign up for the DCBS website – wwe.oregonhealthrates.org – so they can learn about the rate review process.
The amendment proposed by Regence only requires insurers to notify consumers of the website at some point in the year, with no guarantee they would have an opportunity to learn about a rate hike before it was approved.
By supporting Regence, Monnes Anderson has said she doesn't want to add any additional burdens on health insurers as they seek to comply with the Affordable Care Act, but Rep. Alissa Keny-Guyer, D-Portland, said that the dramatic changes wrought by the federal insurance reform law makes consumer oversight more important than ever.
"We don't want to take away the opportunity for input," Keny-Guyer said, signaling support for the OSPIRG amendment.
Rep. Brian Clem, D-Salem, while supporting all three amendments, said he was optimistic that the greater transparency brought by the state health insurance exchange, Cover Oregon, would empower consumers to choose quality, affordable healthcare plans with less need for new rate review bills or the Insurance Division's prior approval of the individual and small group health insurance markets.
"I'm feeling much better about the direction of competition in the exchange," Clem said.
The third amendment directs the Oregon Health Authority and DCBS to use their collective wisdom to work together to monitor insurance company strategies for cost containment, such as encouraging more reliance on primary care rather than hospitalization and paying providers based on outcomes rather than for the services they deliver.
Insurance Commissioner Lou Savage told the Health Committee last week that his agency was interested in working with the Oregon Health Authority on identifying cost containment metrics for insurers.
"We've had discussions about cost containment to use rate review to rein in costs," Savage said. "We're intending to move forward with those discussions."
Savage spoke coolly to the other two amendments, suggesting insurance companies may not be capable of quickly alerting consumers of rate requests in time for public comment — echoing an argument made by Regence lobbyist John A. Powell.
The insurance commissioner also suggested that Greenlick hold off on his idea of asking DCBS to establish a medical inflation rate until next year, but the health chairman went ahead with the amendment anyway.
The revised SB 413 may run into renewed opposition from Monnes Anderson when it returns to the Senate, although Sen. Chip Shields, D-Portland, told The Lund Report that he supports the more vigorous bill, and he would attempt to get the Senate to adopt the House version.
As chairman of the Senate Consumer Protection Committee, Shields would have control of the bill, but he may not get enough votes to support the House version. If Monnes Anderson remains opposed, Shields will need at least one Republican supporter to avoid putting the bill through the negotiation of a conference committee.
Image for this story by Sal Falko (CC BY-NC 2.0) via Flickr. 
Christopher David Gray can be reached at chris@thelundreport.org.