House Health Committee Approves CCO Daylight Bill on Narrow Vote
A personal appeal from Health Chairman Rep. Mitch Greenlick makes way for Republican support for more public interaction with coordinated care organizations, but the bill's fate in the full House is unclear.
April 18, 2013 — Rep. Mitch Greenlick, D-Portland, was able to muscle through his transparency bill for coordinated care organizations, as the House Health Committee voted 5-4 to require a public comment period at the regular board meetings of these local health organizations, charged with facilitating billions of tax dollars through the Oregon Health Plan.
"I think we owe it to the public whose money we are spending to give them a chance to comment," said Rep. Alissa Keny-Guyer, D-Portland.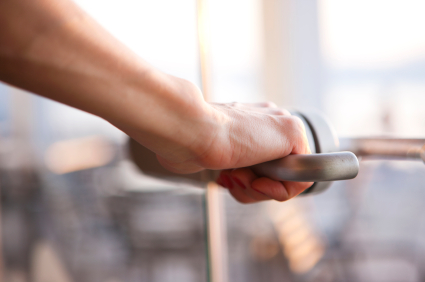 Currently, the public involvement is solely at the discretion of the individual CCO. Some have open meetings while others offer only public forums. Some release minutes of their board meetings, while others have refused media requests for such information.
"We have to do something; they're forming their norms," Greenlick said.
House Bill 2960 seeks to set a base standard of openness and a degree of uniformity with how the public may interact with these CCOs, which are comprised of hospitals, physician associations, and other healthcare providers as well as token representation from local elected officials and a public representative – typically a consumer advocate. .
CCOs are exempt from anti-trust laws and act as monopolies in most of Oregon outside the Portland metro area where two compete – Health Share of Oregon and Family Care – to coordinate healthcare services for more than 650,000 people enrolled in the Oregon Health Plan. Those responsibilities, once administered by the Department of Human Services and the Oregon Health Authority, are now under the auspices of these CCOs, which Greenlick feels have little public oversight.
Two Republicans — Rep. Bill Kennemer of Oregon City and Rep. Jim Thompson of Dallas — announced at the hearing prior to the vote that they had been leaning toward opposing the measure, but decided to lend their support after Greenlick who chairs the health committee, made a personal request.
Kennemer ultimately opposed the bill, which Rep. Brian Clem, D-Salem, reluctantly supported after asking that the amount of information that CCO boards must publicly disclose be clarified in HB 2960.
Greenlick agreed that this language could be amended if the bill passes the House chamber and heads to the Senate.
Under this legislation, the CCOs would be required to accept comments from the public at each of their board meetings and open their community advisory councils to the public. These councils are made up of community and Oregon Health Plan members and they report to the CCOs' boards but have no rulemaking authority.
The majority of the 15 CCOs do open their council meetings to the public. But at least one -- Umpqua Health Alliance in Roseburg — holds those meetings in private and refuses to disclose the names of their council members.
The reluctance to even tell the public who served on the public outreach body led several legislators to support the bill who earlier had been skeptical. .
"That testimony is what made me convinced that we do need this bill," Keny-Guyer said.
"We have a lot of money tied up in these organizations to be running some level of secrecy," said Thompson, adding that he reserved the right to oppose HB 2960 on the House floor.
After the vote, Rep. Tim Freeman, R-Roseburg, who with the support of the Umpqua Health Alliance has made opposition to open meetings for CCOs a key issue, worked with House Minority Leader Mike McLane, R-Prineville, to pressure Thompson to change his vote in the hallway outside the hearing room.
Thompson asked Greenlick if he could call a new vote, but the chairman refused. The outcome of the bill on the House floor without Thompson's support is now unclear.
One Democrat on the committee, Rep. John Lively of Springfield, opposed the measure, reflecting the vocal opposition of his local CCO, Trillium Community Health Plan.
"I live in an area where our CCO is doing good work," Lively said. "I think this adds confusion."
HB 2960 is a compromise from Greenlick's initial attempt to bring CCOs under the Oregon Public Meetings Law in Senate Bill 412. That measure would have required all CCOs board meetings to be open to the public.
SB 412 was introduced by Sen. Chip Shields, D-Portland, and had a hearing in February before the Senate Judiciary Committee, but died without a vote.
After the hearing on Wednesday, Shields told The Lund Report he appreciated Greenlick's attempt to seek a compromise.
"I would like for meetings to be public," Shields said. "I think we need to pry open the doors of those closed-door meetings as much as possible. CCOs are about the massive reallocation of public dollars."
Reporter Christopher David Gray can be reached at [email protected].
Keywords:
transparency
,
Sen. Chip Shields
,
Rep. Mitch Greenlick
,
Rep. Brian Clem
,
Rep. Tim Freeman
,
Rep. Jim Thompson
,
ccos
,
rep. alissa keny-guyer
,
Trillium Health Plan
,
Rep. Bill Kennemer
,
Senate Bill 412
,
Oregon Public Meetings Law
,
House Bill 2960
,
Rep. John Lively
,
House Minority Leader Mike McLane
,
Umpqua Health Alliance