House Committee Votes to Require Insurers to Pay for Court-Ordered Treatment
Regence BlueCross BlueShield opposes the provision, arguing to keep current law where private insurers have the option to deny claims for alcohol or drug treatment if it's a result of a DUII or other conviction
March 29, 2013 — People with drug and alcohol addictions who end up in treatment as a result of a DUII will get their treatment picked up by insurance if a bill sponsored by Rep. Phil Barnhart, D-Eugene, becomes law.
The law requires health insurers to treat alcoholism and drug addiction like any other medical need, and pay accordingly. But they have an exception — they don't have to pay if the patient is in treatment because of a court order.
The House Health Committee on Wednesday voted 7-1 to remove an exemption to the law that allows insurance companies to withhold payment for addictions treatment if the drug or alcohol rehabilitation is court-ordered.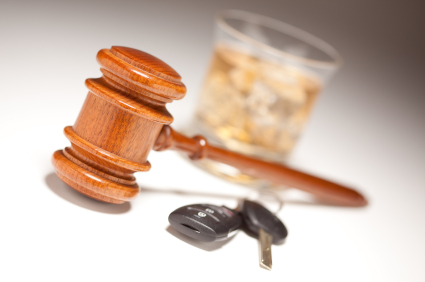 Barnhart said most people who are addicted to drugs and alcohol don't wake up one morning and decide it's time to seek help. They go to treatment at the prodding of a loved one, the demands of an employer or because of a court order after being charged with a crime.
"People don't go into addiction treatment willy-nilly. They go as a result of a crisis," said Barnhart, a psychologist who sits on the board of Addiction Counseling and Education Services in Lane County.
If someone is charged with driving under the influence of intoxicants, they can enter a diversion screening, which will gauge whether their offense was the result of an out-of-character problem and a disregard for the law, or if it was an indication of an underlying medical disorder such as alcoholism.
Barnhart said if clients enter treatment and their insurance will not pay, they'll be more likely to resent being put through treatment. They may also not enter rehab as quickly.
"If you get someone in quickly after a crisis, you are more likely to get results," he said.
He said some insurers pay for such treatment anyway with the hope that their members will no longer struggle with drugs and alcohol and live healthier lifestyles.
But Regence BlueCross BlueShield is fighting the bill, arguing the insurer should be able to use discretion and decide if their member is actually seeking help or just trying to avoid jail time.
"The reason that companies do not pay for court-ordered treatment and screening… [is that] this treatment is indeed part of the punishment," said John A. Powell, the lobbyist for Regence.
Powell said if the Legislature would like to change the law and impose this requirement on private insurers it would represent a shift in policy.
"I think alcohol addiction is a medical problem," said Rep. Bill Kennemer, R-Oregon City, who is also a psychologist and co-sponsored the bill. "Why wouldn't we want our citizens to get treatment and get back to being useful, productive human beings?"
The Oregon Health Plan and the Public Employees Benefit Board already cover the cost of alcohol and drug treatment, regardless if the treatment was voluntary or court-ordered. Some insurers never make this exception, either, and Regence covers court-ordered treatment on a case-by-case basis, according to Powell.
People who are indigent can apply for assistance from the state to cover the cost of their court ordered treatment if their insurance company refuses to pay.
"I think it's fairly obvious this is carved out because it's punishment," said Rep. Jason Conger, R-Bend, the only one who voted against HB 2385.
Rep. Jim Thompson, R-Dallas, supported it with reservations that some of the court-ordered diversions such as an alcohol education class should not be treated as a medical regimen for someone diagnosed with addiction. He said he didn't think a 17-year-old kid who gets caught once should be treated the same as a repeat offender with a history of alcoholism.
"The direction which I agree with this is to make alcohol and drug abuse a medical condition," Thompson said.
The law amended by HB 2385 only covers medical treatments, making it unlikely to affect alcohol education classes.
Rep. Alissa Keny-Guyer, D-Portland, also supported HB 2385, but also with reservations. She said that while it was a way to get them into treatment, it was also a punishing fine placed on drunk drivers.
"I don't believe that at all. I don't think it was intended as a fine. This was intended to get them into treatment," said Rep. Mitch Greenlick, D-Portland. "Many insurance companies realize that as long as it's a medical necessity, they'll pay for it."
The bill has no fiscal impact to the state budget and is expected to reach the House floor next week.