House Committee OKs Hospital Assessment Increase
Oregon leverages money from its larger hospitals to get federal matching dollars for Medicaid, and the rate will go up to 5.32 percent to help fund a performance bonus pool for coordinated care organizations
March 12, 2013 — The House Health Committee unanimously passed House Bill 2216, renewing and extending the hospital assessment tax used to help fund the Oregon Health Plan.
HB 2216 must next go to the House Revenue Committee before a full House vote.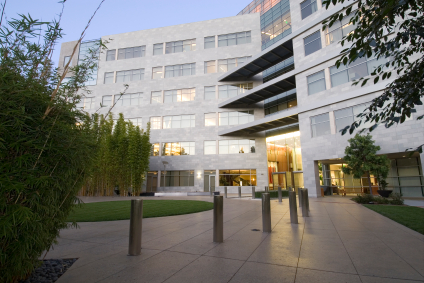 Under an agreement worked out between the governor's office and the Oregon Health Leadership Council — a collaborative of doctors, hospitals and insurance companies — hospitals will be assessed 5.32 of net patient revenue to count as matching state funds that help Oregon gain federal dollars.
The hospitals get all of that money back once the federal Medicaid money comes through at a 2 to 1 ratio. In the current biennium, with the state's 26 largest hospitals assessed at 4.32 percent, $650 million in these funds generated $1.16 billion in federal matching funds.
The assessment deal was reached smoothly and relatively early in the session after a more tumultuous renewal and expansion of the assessment in 2011.
Providence Health CEO Greg Van Pelt said the smooth process comes as result of months of work from the leadership council that follows the collaboration providers have enjoyed with Gov. John Kitzhaber on the Oregon Health Plan delivery transformation through coordinated care organizations.
"Our goal was to come to you with a package you could support," said Sean Kolmer, health policy advisor to Gov. Kitzhaber.
Kolmer said that the hospital assessment is already reflected in the budgets of the governor and legislative budget chairmen Sen. Richard Devlin, D-Tualatin and Rep. Peter Buckley, D-Ashland.
The Affordable Care Act is picking up the tab for the Oregon Health Plan up to 138 percent of the poverty line, but the extra money generated by the assessment will help cover the rest of the Medicaid population.
The additional 1 percent of revenue will generate funds for the "performance pool" — which will reward coordinated care organizations that show improvement in a number of quality control metrics like prenatal care, chronic disease management and mental health screenings.
"Hospitals will have to show measurable improvement against several quality and patient safety goals to qualify for this additional funding," said Van Pelt.
Hospitals would receive this additional federal funding as CCO stakeholders that carry both risk and revenue.
Van Pelt described the hospital assessment bill as one of four parts in funding the Oregon Health Plan for this biennium. The rest include cutting the cost trend through CCOs; passing a capped state budget with general fund dollars, tobacco taxes and tobacco settlement funds; and extension of rate-setting policies for non-participating providers with CCOs.
Oregon Health Authority Director Bruce Goldberg said there have been discussions in Congress about reducing the ability of states like Oregon to use hospital assessments to leverage federal funding, and clauses in the bill direct the state on what to do if this tool is curtailed.
Currently, states are allowed to assess hospitals up to 6 percent. Oregon has been using this method to help fund its Medicaid program since 2004.