House Bill 2522 Spells Out CCO Role for Chiropractors
The Oregon Chiropractic Organization would like a statutory role for chiropractors, naturopaths and nurse practitioners, but CCO representatives want to keep flexibility
February 26, 2013-- The organization representing chiropractors is pushing a bill that would require coordinated care organizations to consider them equal to medical doctors, but quickly ran into opposition.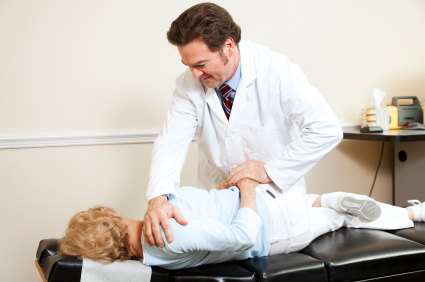 "Chiropractic and naturopathic physicians and nurse practitioners must be allowed to act in the capacity of primary care providers," said Vern Saboe, of the Oregon Chiropractic Association. "The CCOs cannot discriminate against those provider types if they're in the network as participating providers."
"If we're going to fundamentally change how we provide healthcare, we need to have implementation of all provider types," he added, mentioning the non-discrimination clause in the current statute, saying that House Bill 2522 would clarify their role.
HB 2522 is opposed by CCOs, and the organization representing osteopathic physicians.
"A bill of this nature undermines the original CCO legislation," said Ruth Bauman, chairwoman of the board of Willamette Valley Community Health, the CCO serving Medicaid clients in the Salem area. "We asked the CCOs to be innovative. They need to have latitude to determine how to do that, and the more flexibility they have to do that, the better."
Legislation passed in 2012 created coordinated care organizations to integrate physical, mental and dental care for people on the Oregon Health Plan. The organizations are set up at the local level through collaboration among doctors, hospitals, mental health agencies, county commissioners, patient advocates and other healthcare professionals.
"The notion of having naturopaths and chiropractors to be considered primary care physicians is just not acceptable," said Dr. Daniel Roth, an allopathic physician representing Family Care, a Portland-area CCO. "We do support the notion of having acupuncturists, naturopaths and chiropractors within the CCOs practicing as complementary care providers but not as primary care providers within a CCO."
While Saboe and Roth both used the term provider, the bill only states that the CCOs must offer access to chiropractors and other practitioners for primary care services.
"I don't think there's anything in this bill that allows any of those practitioners to exceed their scope of practice," said Rep. Jim Thompson, the Dallas Republican who sponsored HB 2522. Thompson has been especially worried about making certain people who come into the system next year have access. Under the Affordable Care Act, as many as 250,000 new Medicaid patients could become eligible.
Chiropractors cannot prescribe medicine, but they are licensed to give physical examinations and can advise patients on wellness and obesity as well as treat a number of common health conditions. But, in the CCO, patients need to seek care from a primary care home. While chiropractors can offer some services, their scope of practice may be insufficient.
"They're still going to need a pediatrician or a family care provider," Roth said.
Another point of contention was that the chiropractors be paid the same as medical doctors for primary care services. This stipulation irked the Osteopathic Physicians & Surgeons of Oregon who argued in a written statement that paying less-educated healthcare professionals the same undermined the ability to recruit doctors for primary care.
But Bauman and Rep. Mitch Greenlick, D-Portland, both said much of the talk about reimbursement was stuck in a fee-for-service medical model, the very method of payment the coordinated care organization model seeks to get away from. Instead, CCOs offer global payments where the entire medical community shares in the risks and the benefits.
Roth questioned whether chiropractors would share in that risk, since they can't necessarily be held accountable to the quality control metrics required by the Center for Medicare & Medicaid Services.
"I think we need to make sure these organizations are inclusive," said Rep. Bill Kennemer, R-Oregon City. Recently he had a knee problem and didn't get any pain relief from his doctor or physical therapist. "Two acupuncture treatments, and I'm pain-free. I just think different things work for different folks and maybe at different times."