The measure would add $2 to a pack of cigarettes in Oregon, which has the lowest cigarette taxes on the West Coast. It would also tax vaping products.
Image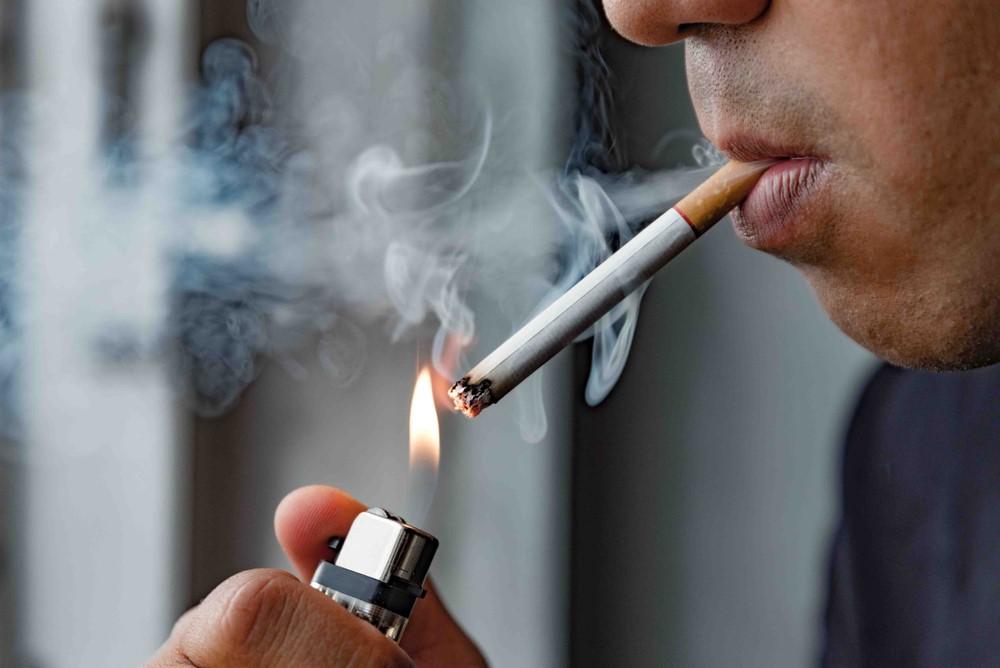 August 13, 2020
As the state grapples with plunging revenues, voters will decide on a measure in November that will bring in much-needed cash while trying to get people to quit smoking. 
The tobacco and vaping tax proposal would increase taxes on cigarettes and other nicotine products. Some of the money would go towards prevention; it would also pump hundreds of millions of dollars into Medicaid, which represents the single biggest item in the state budget. 
The money would come at a crucial time: Economic forecasters project the state will face a $4 billion hole in its two-year budget in 2021. 
On Monday, the Legislature patched the current budget by drawing on reserves and making nips and tucks, but lawmakers may have to get their hands dirtier when they meet next year and carve out the next two-year budget. Cuts to current programs are inevitable unless Congress steps in with a federal bailout.
The Oregon Health Authority accounts for 17% percent of the state budget. The authority's single biggest expense is Medicaid, which insures more than 1 million Oregonians. 
The measure has a long-term public health goal: reducing and preventing tobacco and vaping among youth while cutting health care expenses for Oregon. The measure would allow the state to put more money towards tobacco prevention and cessation programs, including those aimed at youth before they develop lifelong habits. 
"Increasing the price of tobacco is the best way to reduce tobacco consumption among current users and ensure young people never start to begin with," said Christopher Friend, Oregon government relations director with the American Cancer Society Cancer Action Network. 
The proposal would generate about $115 million through July 1, 2021, according to an analysis from the Legislative Revenue Office. The tax also would generate an estimated $350 million in the 2021-2023 biennium, the state projects. 
'We Need Resources' 
Work on the proposal started well before the pandemic shook up public health and drove the state into an economic slump. Lawmakers approved the proposal through House Bill 2270 in 2019, assuring its placement on the November ballot.  To pass, Measure 108 needs backing from a simple majority of voters. 
Lawmakers will set the next budget in the 2021 session, after voters decide on the ballot measure.
"If that passes, that will help us further strengthen the Oregon Health Plan," House Speaker Tina Kotek said Tuesday during a press conference about the adjourned special session. 
Gov. Kate Brown and the Oregon Health Authority supported the bill as a public health tool to reduce and prevent tobacco use and raise funding for growing Medicaid costs. Health care providers, including coordinated care organizations, strongly supported the measure.
The proposal would tax cigarettes another $2 a pack, bringing the total tax to $3.33.  
At $1.33 a pack, Oregon's current cigarette tax is the lowest on the West Coast. The per-pack tax in Washington state is about $3, according to the state's tax agency. 
California's per-pack tax is $2.87. Voters there passed a $2-a-pack tax increase in 2016. 
The Oregon proposal would increase the cap on cigar taxes from 50 cents to $1 per cigar. Currently, the tax on a cigar is 65% of the wholesale price, but only up to the 50-cent cap. With the current cap, a cigar with a $1 wholesale price is taxed at 50 cents -- not 65. If the measure passes, that  tax would jump to  65 cents. 
The measure also would enact a 65% wholesale tax on nicotine vaping products and e-cigarettes. Right now neither is taxed.
The campaign for the measure, called Yes For a Healthy Future, has a growing coalition of backers that includes about 200 businesses, labor unions and community groups. 
"We need resources for health care to help people quit tobacco and keep themselves safer from COVID," said Lynda Pond, president of the Oregon Nurses Association, in a statement. "And as more and more people turn to the Oregon Health Plan, we need to do everything we can to ensure benefits are there when they need them." 
Just 10% of revenues would go toward prevention and cessation efforts, including local public and tribal health organizations. The other 90% would go to Medicaid, including behavioral health. 
Gradually, the state would bring in decreased revenues as people quit, Friend said. But, he said, Oregon would save money on health care costs as people stopped smoking and vaping nicotine.
"We know that tobacco is one of the most costly drags on our health care system," he said.
Nearly 8,000 Oregonians die from tobacco-related illnesses like cancer and emphysema each year, according to an Oregon Health Authority report.  Tobacco use costs the state nearly $3 billion annually in medical expenses, lost productivity and premature death, according to the report. 
About 17% of Oregon adults still smoke cigarettes, but large disparities exist, state survey data show. About 27% of Oregonians enrolled in Medicaid are smokers, higher than the state average. Twenty-six percent of Black Oregonians smoke cigarettes and 30% of Native Americans and Alaska Natives smoke. 
This is not the first time that Oregon has pursued a hike in tobacco taxes to fund prevention and education. In 1996, Oregonians passed Measure 44, which raised the tobacco tax and generated money for the Oregon Tobacco Prevention and Education Program. But the program languished in its early years. In 2003, it  shut down for six months and the state slashed its funding by 60%. In 2007, Oregon fully restored the program's funding -- the same year that Oregon voters defeated a ballot measure to increase tobacco taxes.
Smoking has declined by 22% in Oregon in the last two decades, though challenges persist, particularly with the rise of youth vaping. 
Oregon had a nearly 80% increase in youth e-cigarette use from 2017 to 2019, according to an Oregon Health Authority survey. One in four 11th-graders in a state reported using vaping products and e-cigarettes.
In 2017, Brown signed Senate Bill 754, which raised the minimum age to purchase tobacco products from 18 to 21 years old. 
Health Care Givers Step In 
So far, donors have put $12.5 million toward the campaign's political action committee, Oregonians for a Smoke Free Tomorrow. 
The campaign expects the tobacco industry to heavily outspend them, which happened in California in 2016. Sixty-four percent of California voters passed that measure.
"We don't have to match the industry dollar-for-dollar," said Christina Bodamer, Oregon government relations director of the American Heart Association. "We just have to have enough money to get our message out."
The biggest donors to the campaign are hospitals and coordinated care organizations, though most gave before COVID-19 hit. Only one, California-based Adventist Health, donated during the pandemic, giving nearly $400,000. 
Three heavyweights in Oregon's health care industry have chipped in with seven-figure donations, campaign finance data show. 
Providence Health & Services put $3.3 million into the campaign, making the health system the biggest donor so far. 
"Protecting health care coverage for those who need it the most is more important than ever right now," Providence spokesman Gary Walker said in an email. "That's why Providence is proud to support this measure."
Legacy Health donated $1.7 million. Vancouver-based PeaceHealth, a nonprofit health system with providers and hospitals in Oregon and the Northwest, chipped in $1 million.
Other major donations come close to the $1 million mark. Kaiser Permanente donated $919,908. 
Smaller hospital systems throughout Oregon have given  six-figure sums. 
Asante, a three-hospital system based in Medford, donated $904,304. 
Salem Health Hospitals and Clinics gave  $857,000, and Bend-based St. Charles Health donated $792,368. 
Corvallis-based Samaritan Health Services donated $652,560; and Sky Lakes Medical Center in Klamath Falls gave $352,460. 
Michigan-based Trinity Health, the owner of Saint Alphonsus Health System and its hospital in Baker City,is  donated $262,852, while Grand Ronde Hospital in La Grande gave $201,400. 
Coordinated care organizations are helping too. Springfield-based PacificSource gave $150,000. So did CareOregon, a Portlandland-based insurer with about 375,000 members, most of them on Medicaid. 
You can reach Ben Botkin at [email protected] or via Twitter @BenBotkin1.