Hospital-to-Hospital Clinical Integration Programs Represent Good Alternative
Such programs can improve outcomes, reduce medical errors and hospital lengths of stay and lower infection rates, according to the author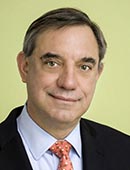 OPINION – June 4, 2013 -- In many areas of the country, hospital providers are developing Centers of Excellence, Preventive Care, and Service Line Improvement models with other hospitals to provide greater quality care at lower costs. These models generally do not involve the often high costs of an acquisition and its attendant integration costs. There is a recent trend toward even greater coordination by and among non-affiliated hospitals across the board through hospital-to-hospital (H2H) clinical integration (CI). Such programs can obviate the need for hospitals "to be acquired" to compete in today's marketplace, and thus can help stem the tide of increases in healthcare costs.
H2H CI programs, for regulatory reasons, should include hospitals that have different areas of excellence that they can share. The overall concepts of Centers of Excellence, Preventive Care, and Service Line Improvement might be incorporated into H2H CI programs. To pass regulatory muster and to be successful, a clinical integration program should offer the potential to create a high degree of interdependence and cooperation among its participating hospitals and to generate significant efficiencies in the provision of hospital services. The hospital arrangement should be nonexclusive. Neither the program, nor its hospitals and participating providers, should seek to influence any of the participating's independent contracting intentions or strategies, or otherwise confront any payor with the group's bargaining power.
A new organizational structure should be established under a Board of Managers or some other group, charged with accomplishing the integrative goals of the proposed program. The new structure should be designed to ensure that the hospitals and the clinicians work collaboratively to establish clinical guidelines, to create a high degree of transparency and visibility with respect to the delivery of care, and to provide mechanisms for monitoring and enforcing compliance with guidelines.
The goals of any H2H CI programs should be to improve outcomes, better adherence to preventive screenings and preventive services, reduce medical errors, lower infection rates, reduce hospital lengths of stay, where appropriate, and lower hospital readmission rates. The program might also seek to detect disease earlier and have better disease control procedures, more timely communication of current treatment plans, more timely scheduling of primary and specialty care appointments, eliminate unnecessary duplication of tests and repetitive completion of paperwork. Further, an H2H CI program should result in more satisfied beneficiaries, the elimination of the duplication of services, and the avoidance of preventable hospitalizations
For many H2H CI programs to be successful, and minimize the costs of acquisitions and consolidation of hospitals, health plans should take a key role in contracting with such newly affiliated entities and assist by paying providers for the appropriate Process and Outcomes Measures which are most likely to increase quality and decrease the cost of providing care. Whether this H2H CI trend will take hold in Oregon is yet to be seen, but it certainly represents an alternative to the costly acquisition trends which are being experienced across the country.
Portions of this Commentary have been adapted from, P. DeMuro, "Competitive and Efficient Physician Organizations: Biomedical Informatics and Accountable Care Under Health Reform," March 18, 2013, which was presented at the California Society of Healthcare Attorneys Annual Meeting & Spring Seminar on April 13, 2013.
Paul R. DeMuro is an attorney with Schwabe, Williamson & Wyatt and a NLM Post-Doctoral Fellow in the Department of Medical Informatics and Clinical Epidemiology at Oregon Health & Science University. He can be reached at [email protected].