Image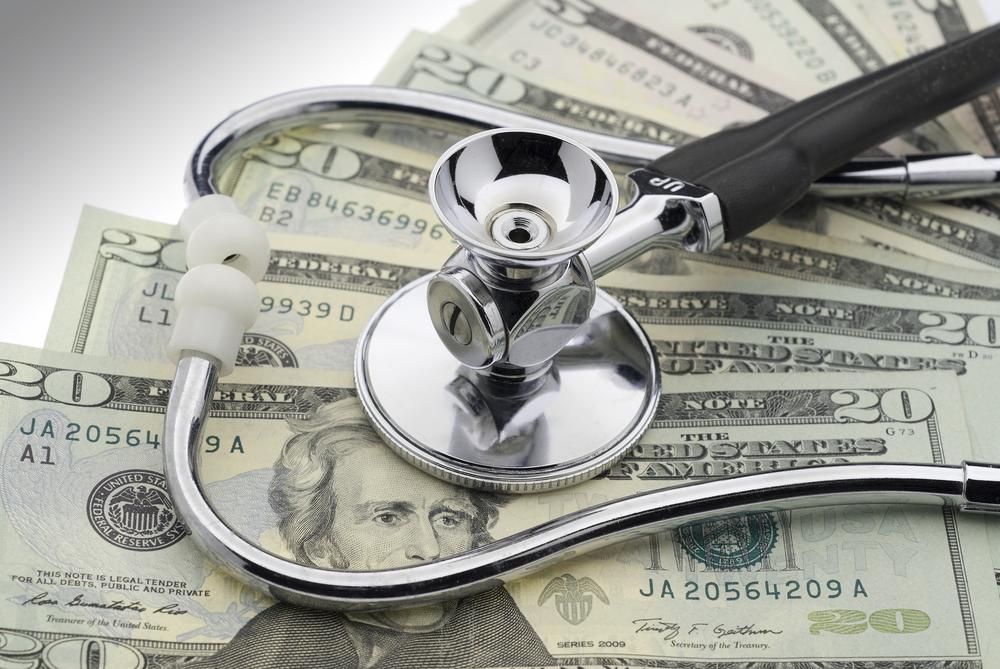 September 28, 2019
An overwhelming number of Oregonians have health insurance, but a small minority, about 240,000 people, still lack coverage, typically because they don't qualify for government-paid plans and can't afford commercial plans, the state's 2019 health insurance survey found.
And the statistic that 94 percent of Oregonians have health insurance obscures the fact that for some of those who buy insurance through their employers – what's called the "group market" - the policies can be very expensive or offer poor coverage.
A recent national Kaiser Family Foundation survey found that the average premium for employer-sponsored health insurance for family coverage has for the first time topped $20,000 a year. The cost is divided between the employer and employee.
"We're … concerned about affordability in the group market," said Jeremey Vandehey, director of health policy and analytics for the Oregon Health Authority. In Oregon, employer-sponsored health insurance premiums have grown at a much faster rate than wages, he said. Depending on how the employer allocates the premium costs, the expense can eat up a big part of an employee's income, or a big part of the employer's budget.
The Oregon Health Authority's 2019 health insurance survey found that the overall picture in the state is little changed from last year.
Just six percent of Oregon's 4.2 million residents lack health insurance.
The survey found that just over 49 percent are covered by group insurance through the workplace. That's largely unchanged from a year ago, but down from 52 percent in 2011. Part of the dip may be due to some employees becoming eligible for Medicaid under the 2014 expansion in Oregon and switching to that, Vandehey said.
Just over 25 percent are on Medicaid – also known as the Oregon Health Plan - the government funded program for low-income people that provides services for free or a very low cost to patients.
The federal Medicare program for the elderly covers 15 percent of Oregon residents.
Some 4 percent of the population buys their insurance as individual plans from insurance companies or brokers.
And 6 percent have no insurance. Those individuals are almost exclusively in the 19-64 age group, because virtually all children in the state are covered either by government-funded insurance or through workplace plans, while almost all elderly people are on Medicaid.
The state survey found that 11 percent of Oregonians age 19-34 lack health insurance, and 8 percent of Oregonians age 35-64 lack insurance.
People go without insurance because they don't qualify for Medicaid or Medicare, the state said. They don't buy a commercial plan because they can't afford it, or because they don't think it is worth the expense. The Trump administration this year eliminated the federal tax penalty on people who fail to buy insurance.
Overall Percentage Hides Disparities
Beneath the high overall coverage numbers there are some stark inequities. Many private-sector employers offer insurance plans that are expensive for employees to buy into and provide skimpy coverage with high deductibles, co-pays and coinsurance. Meanwhile, many insurance plans for public-sector workers are heavily subsidized by public agencies and provide generous coverage to employees.
Lawmakers have mulled ways to help private-sector workers get better or more affordable coverage. On concept: have the state offer a plan that is similar in benefits to the Oregon Health Plan and would come at the same price the state pays to coordinated care organizations that run the plan: on average roughly $5,500 per person per year.
Vandehey noted that earlier this year the Legislature passed SB 770 to develop plans for such a Medicaid buy-in program. The bill will also launch a commission to explore other ways for achieving universal coverage in the state.
The Legislature also passed SB 889, to look at putting a cap on the rate of increase in health care costs by health care providers and facilities. "This will provide the state a critical tool to control costs for families and businesses who purchase health care in the private health care markets," Vandehey said.
You can reach Christian Wihtol at [email protected].
Comments
Submitted by

Jeremy Engdahl…

on Tue, 10/01/2019 - 08:05
Permalink
Price transparency offers employers multiple ways for lowering the overall cost of medical benefits programs. Check: https://www.healthcaretownhall.com/?p=8718&utm_source=twitter&utm_medium=social&utm_campaign=health%20group%20benefits#sthash.Xg2oLQBJ.uvjErTWv.dpbs