Healthcare Workers Face Challenges with Obesity
Mary Lou Hennrich, who runs the Oregon Health Policy Institute, is convinced that by changing company policies, employers can help their workers lose weight
January 2, 2012 -- It's the little things that you don't notice that make a difference when it comes to weight gain and company policies can do a lot to help employees lose weight, says Mary Lou Hennrich, the founding head of CareOregon who now runs the Oregon Public Health Institute.
Hennrich should know. She's one of the many who packed on pounds over the years – some 40 of them. Just a few years ago she had 165 pounds on a 5'3" frame, leaving her with a Body Mass Index or BMI of 29.2 – not far from a BMI of 30 that classifies you as obese.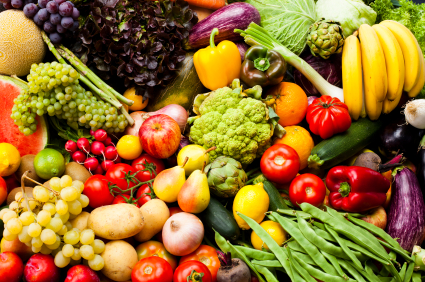 Today – after acknowledging her problem – she's down to 121 pounds and a healthy BMI of 21.4 – and she says some changes she made in the work place really made a difference.
Obesity in the healthcare profession
Acknowledging the problem is a key step, she says. This can be tough for people working in the healthcare professions because they're so used to taking care of others and may neglect their own health.
Healthcare workers are susceptible to being overweight because of the stress levels they experience and also the irregular hours, she says. A study published by the American Journal of Public Health showed that 28 percent of health service workers in this country were obese – one of the highest rates among the 41 occupational categories surveyed.
The figures were much lower for those in the actual diagnosing professions – with some 10.7 percent obese. But a separate category for people who do health assessments and provide treatment showed a 21 percent obese rate.
It's the typical eating on the go, grabbing junk food from the vending machine, slobbering on the salad dressing and not missing dessert that all add up.
How to lose it
But employers can do a lot to help. At Hennrich's office, colleagues agreed to cut down on the number of gooey desserts people can bring in – and when do bring in sugary foods, the also must provide a healthy fruit or vegetable alternative. .
"You need to provide people with options and make it harder for them to get (the bad) stuff," she says.
Getting a building's management to unlock its stairwells, which may be closed for security reasons, is another idea. That way people can take the stairs instead of the elevator.
Hennrich watched her weight creep up over many years, and it took her three years to lose the extra 40 pounds.
And while many people go by the old adage that you have to eat less and exercise more to lose weight, Hennrich says it's the eating part that counts the most.
"Food matters," she says – and exercise is definitely important. It's just that you can hardly compensate in exercise for that piece of Chocolate Ganache cake, so the most important part of the equation is what goes in your mouth.
The challenges ahead
Hennrich acknowledges that it isn't just willpower that will get rid of the pounds – especially for economically disadvantaged people. Junk food is cheaper. At restaurants comfort foods like macaroni and cheese are much cheaper than grilled salmon. Buying fresh vegetables, especially organic ones, can be prohibitively expensive for many. These are the public health challenges of the day.
A big step forward would be to replace the junk food found in many vending machines in public buildings with healthier alternatives. "Why should public buildings be venues for selling crap?" she asks.
Schools have already taken such steps, and now it's time for government buildings to step up.