COVID-19 hospitalizations are expected to grow by about 50, adding to the state's ongoing hospital capacity crisis.
Image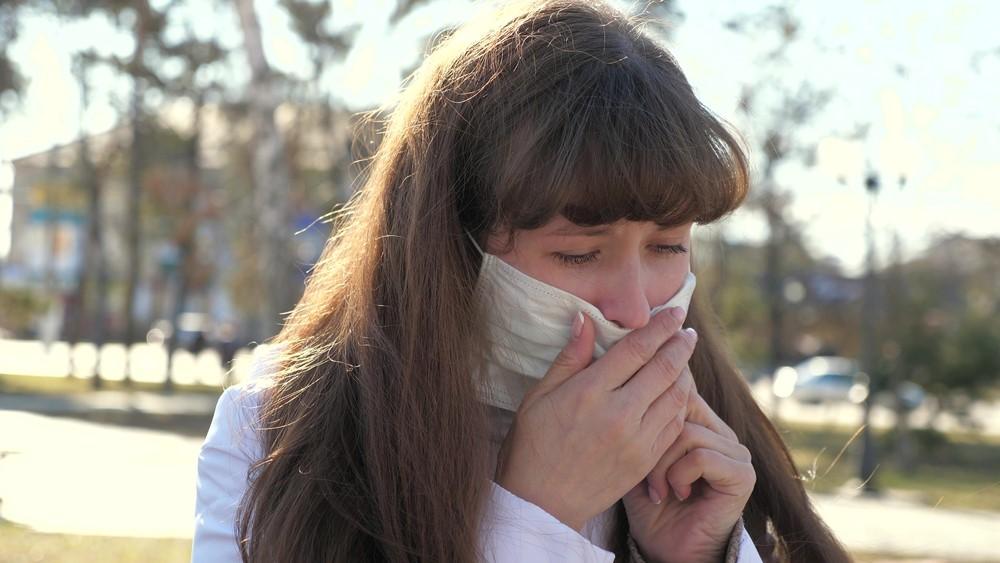 November 10, 2022
A top Oregon public health official wants people to mask up and wash their hands, saying it could be a rough winter.
Dr. Tom Jeanne, deputy state health officer said at an online press conference Nov. 10 that Oregonians face not only increases of COVID-19 during the coming months, but also the flu and RSV, or Respiratory Syncytial Virus.
"You might recall that Oregon had a nearly nonexistent influenza season during 2020-21 when masking, physical distancing and widespread closures kept the positivity of influenza tests well below 1% through most of the season," Jeanne told reporters. "That will not be the case this season."
Flu cases remain relatively low in Oregon, but Jeanne said they're increasing slowly statewide. "We had 2% test positivity last week," he said. "We typically think of 5% positivity as our threshold for significant influences regulation. We expect to surpass that level within two weeks."
It's too early to tell just how severe this winter could be in terms of respiratory infections, he added. However, he said national trends are alarming. "We do expect all three of these pathogens -- COVID-19, influenza and RSV -- to circulate during this respiratory season at higher levels than we've experienced over the last two years," Jeanne said.
"We don't know yet if this RSV or influenza season will be more severe in Oregon than pre-pandemic seasons, but nationally, we are seeing some alarming trends of early and, in some cases, very high circulation of both of those viruses," he said.
He urged Oregonians to get flu shots and make sure they're up to date with COVID vaccinations. "That means a Bivalent COVID booster for those who haven't received one yet or if you're still unvaccinated," he said.
Parents should make sure their children are vaccinated and boostered, Jeanne said. "There's a lot of kids whose risk for COVID-19 can be significantly reduced if they get the booster and who would have less worry about getting and spreading the virus in school settings," he said.
Oregn has seen a slow but steady increase in the number of people getting the Bivalent boosters. As of Monday, Nov. 7, Jeanne said about 548,000 people -- or 12.8% -- of those eligible have received one of one of the available boosters.
"We do expect COVID-19 transmission to increase as people gather indoors and as immunity from vaccination and previous infections wanes," he said.
"The Bivalent boosters provide protection specifically against BA.5," Jeanne said. "We don't expect that this winter's COVID-19 wave will be as severe as last year's Omicron wave. We anticipate far fewer peak hospitalizations for COVID than we saw during the Omicron and Delta surges, thanks to high levels of population immunity."
He said he is more concerned about RSV. "That's the most common cause of severe lower respiratory infection among infants and young children."
COVID still remains a concern, Jeanne said, as it continues to overwhelm hospitals with limited staff and resources. 
Last week, Dr. Peter Graven from Oregon Health & Science University's Office of Advanced Analytics predicteds COVID-19 hospitalizations (currently at 229 of Nov. 9) will increase slightly and peak at about 280 by early December. 
Oregon Health Authority officials on Nov. 9 that 28 of the 229 people hospitalized were in intensive care. COVID symptoms represented 3.3% of emergency room visits between Sept. 29 and Nov. 8.
The latest numbers from the Health Authority report that northwest Oregon (Multnomah, Clackamas, Washington, Clatsop, Columbia, Tillamook counties) has 18 intensive-care beds available at area hospitals. The remaining 327 beds -- or 95% of all ICU beds -- are occupied.
In the mid-Willamette Valley area (Marion, Polk, Yamhill, Linn, Benton and Lincoln counties) there are only three out of 99 ICU beds available with 97% occupancy.
In Gilliam, Hood River, Sherman and Wasco counties, there are four ICU beds for the entire region. Two of them are occupied.
According to numbers from Apprise Health Insights updated Nov. 10, hospitals are boarding 455 patients who no longer required hospitalization. Typically, this means they lack so-called "step-down" facilities offering lower intensity care, such as nursing homes and skilled nursing facilities, to receive them. 
The holidays pose yet another X factor in the spread of disease as people try to return to their traditional gatherings, Jeanne said.
"Make sure to get your COVID booster and flu shots soon so you have protection for Thanksgiving and winter gatherings," he advised. "I mean covering coughs and sneezes, cleaning high-touch surfaces, practicing good hand hygiene and masking indoors."
As of Nov. 9, according to the agency, 85.8% of Oregonians over the age of 18 have received at least one vaccination against COVID. 
Tom Henderson can be reached at: thenderson.newsroom@gmail.com