Image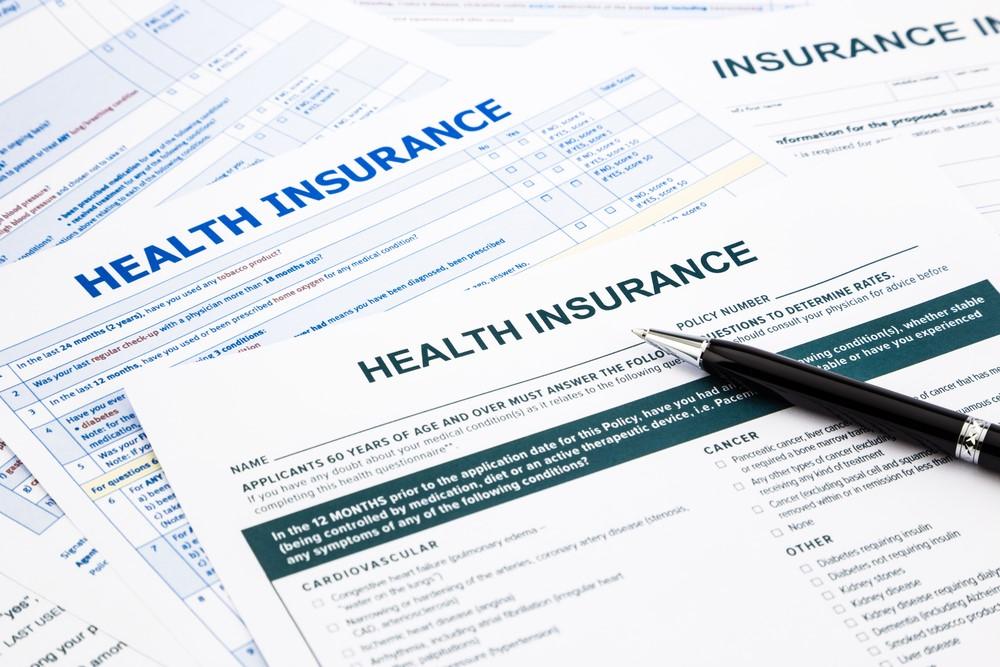 June 1, 2020
Commercial health insurers in Oregon struggled to stem financial losses through the first quarter of 2020, previewing what could be a chaotic year for the insurance industry as the coronavirus pandemic continues to upend the health care system.
Just two of the seven largest health insurance providers in the state posted profits to start the year, according to financial reports collected by the National Association of Insurance Commissioners.
And even those two insurers – Kaiser Foundation Health Plan of the Northwest and PacificSource Health Plans – were less profitable through the first three months of the year than during the same period in 2019.
The other five – Regence BlueCross BlueShield of Oregon, Providence Health Plan, Moda Health Plan, BridgeSpan Health Co. and Health Net Health Plan of Oregon – all posted net losses as of March 31, according to their financial filings.
At the same point in 2019, only Moda and Health Net were in the red. Last year was a banner one for insurers, with the five largest companies posting between $24 million and $114 million in net profits.
By contrast, Moda has already racked up $14 million in losses through the first quarter of this year.
The reinstatement of the Affordable Care Act's health insurance provider fee explains some of the slide. The assessment on insurers that cover healthier members than the overall public was implemented in 2014 to fund the ACA's state and federal health care exchanges. The fee was suspended for 2019, but is back in effect this year. It has cost Oregon's larger insurers between $13 million and $40 million in recent years.
But the overall effect of COVID-19 on the insurance industry remains to be seen. The first-quarter financials capture just the very initial impact of the pandemic on Oregon's health care system.
The state Department of Consumer and Business Services, which regulates insurers, issued an order March 25 requiring insurers to provide grace periods for policyholders unable to make their premium payments on time. Already extended once, the order is set to expire June 3. But state officials have said it is likely to be extended again. Insurers also waived co-pays for COVID-19 testing, leading to increased uncompensated care costs.
Moda last month furloughed dozens of workers, blaming a drop in claims as fewer patients visited hospitals and health clinics.
Fearing the prospect of overwhelmed hospitals as COVID-19 cases spiked in March, Gov. Kate Brown and governors across the country moved to ban all non-essential surgeries to free up hospital resources for coronavirus patients.
Those fears never fully materialized in Oregon, and Brown's ban largely ended May 1. Yet many patients in need of routine procedures like hernia surgery or hip replacements are still avoiding hospitals over fear of exposure to COVID-19 patients, hospital officials around the state have told The Lund Report in recent weeks.
The decline has been financially crippling for hospitals. Yet it's less clear how that drop may impact insurers, especially if patients eventually make their way back to operating rooms.
Also unknown is how the pandemic's continued economic fallout could affect insurers' enrollment numbers.
About 1.8 million Oregonians are covered by commercial health plans through their own or a family member's employer. But more than 445,000 residents have filed for unemployment since March. It's unclear how many of those have lost access to employer-sponsored coverage.
May data isn't available yet, but April saw a sizable shift toward Medicaid and the Oregon Health Insurance Marketplace. According to state figures, more than 40,000 new members joined the Oregon Health Plan, the state's Medicaid program, between March 1 and late April.
Meanwhile, enrollment rose 44 percent in April over last year on the smaller Oregon Health Insurance Marketplace, the state's commercial marketplace set up by the ACA.
Kaiser has emerged as Oregon's largest commercial insurer by enrollment in recent years. Two years ago, it counted 543,000 Oregonians in Kaiser plans, barely ahead of Regence, with 519,000 members. Today Kaiser enrolls 558,000, while Regence, still the second largest, has fallen to 444,000.
Expansions by Portland-based Moda, and especially Springfield-based PacificSource, appear to have cut into Regence's market share. After teetering on the verge of insolvency amid a dispute with the federal government over withheld ACA "risk-corridor" payments, Moda's enrollment has grown from about 90,000 to 104,000 over the last two years. The insurer was saved by a $152 million cash injection early last year from Delta Dental of California, which acquired a 49.5 percent stake in the insurer. Moda in April prevailed in a $250 million lawsuit against the government over the risk-corridor payments, which made it all the way to the Supreme Court.
PacificSource has added more than 30,000 policyholders over the same two-year period, meanwhile. Enrollment in PacificSource plans has grown from 221,000 in 2018 to 254,000 this year, as it has rapidly expanded into new parts of the state.
You can reach Elon Glucklich at [email protected].
Comments
Submitted by

Laura Grandin

on Tue, 06/02/2020 - 14:23
Permalink
I can understand why hospitals and clinics are feeling a pinch (thank goodness for those multimillion dollar reserves!), but I'm less clear on the insurance company losses, besides the ACA fee. I know of only one person who sought medical care or dental care of any kind in the past three months, and that was for a 10 minute tele-prescription refill. All while continuing to pay their premiums. I know of no one who has gotten a premium-subsidized covid test. On top of the very limited claims for routine care and the low number of expensive covid-infected patients, the number of high ticket consumers has got to be lower, too, with so many people on quarantine instead of hang gliding, drinking and driving, drag racing, etc. It seems like the current insurance company-centric model is problematic in good times and in trying times.