In Health Insurance, Unhappy Customers Don't Mean Lower Revenue
A five-year analysis of complaints data finds no relationship between customer complaints and profitability
March 27, 2013 – The number of confirmed consumer complaints made against an insurer doesn't affect that insurer's market share, according to a multiyear analysis of complaints registered with the Oregon Insurance Division.
While the insurance division classifies dozens of insurers – small and large – as health insurers in its statistics reporting, many of those are smaller insurers, life and dental plans, said Ron Frederickson, manager of the complaints department for the Insurance Division. For this report, The Lund Report chose to focus on Oregon's seven largest insurers – LifeWise, ODS Health Plans, Health Net, PacificSource, Providence, Regence BlueCross BlueShield and Kaiser Permanente – to track the number of complaints versus confirmed complaints over a period of several years.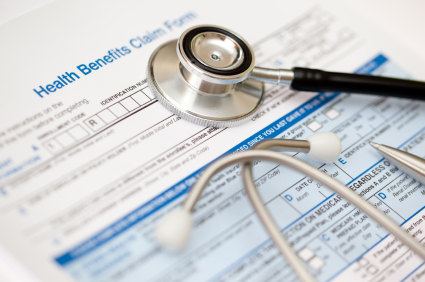 Each company is assigned a numeric "complaint index" comparing the number of confirmed complaints with its market share. The higher the number, the greater the cause for concern – but any company with a complaint index higher than 1 is concerning, Frederickson said.
Complaint statistics for 2012 still aren't available because the state is still calculating the amount of premium dollars each insurer brought in and that figure is used to calculate the complaint index. For 2011, ODS Health Plans had the highest complaint index of the big six.
ODS reported $189,547,423 income from consumer premiums that year and was the subject of 108 complaints, 54 of those confirmed. LifeWise Health Plans of Oregon came in second, with an index of 1.57. It was the subject of 35 complaints, 23 confirmed, and brought in $171,516,201 in premiums, and Health Net – with a complaint index of 1.29, based on 64 complaints, 37 confirmed, and $337,346,659 in premiums – came in third.
The state's complaint reporting also does not break down the reports by the type of health insurance customer – for instance, whether someone is enrolled in an individual or a large group plan but lists the number of complaints and the number of confirmed complaints (that is, complaints substantiated by state investigators).
Bur Frederickson did say most complaints – not just in health insurance, but in the insurance industry across the board – are about failure to pay claims. The vast majority of complaints the division receives come from individual consumers, he added, though providers sometimes lodge complaints as well, usually due to claims denied due to lack of payment or lack of payment within 30 days. Frederickson said his office doesn't usually get involved with employers even though the majority of insured Oregonians are enrolled in group health plans.
"Even if it's a group plan, it's you individually that are having the problem," Frederickson said.
Of the complaints that are not confirmed, some stem from misunderstandings about what is and isn't covered in someone's insurance plan.
"Sometimes things just aren't covered. We can certainly clarify that. We can make sure that they're in compliance with the law and the contract," Frederickson said.
If an insurance company has repeatedly high complaint indexes, and particularly if the complaints involved follow a pattern – such as a particular category of claims denied – the Insurance Division will generally contact that company to ferret out the problems, carrying the big stick of fines or loss of licensure should a single insurer repeatedly, for instance, deny claims offered in its explanation of benefits.
Jesse Ellis O'Brien, healthcare advocate at the Oregon State Public Interest Research Group, said his office receives a fair number of calls from consumers who don't know what steps to take when they face a problem with their insurance company.
"There are so many different cracks they can fall through," O'Brien said, adding that consumers often don't know the state's complaint division exists in the first place, or they don't feel like they have the time or resources to pursue a complaint. "I think this is something the Insurance Division knows is an issue and they are working against it but they are somewhat resource-constrained."
The Insurance Division has begun a Google ad campaign, promoting the division's complaint line to those who've conducted certain types of searches.
Frederickson said his office is taking steps to make its complaint statistics report a little more user-friendly, including creating a searchable database. The Insurance Division has also been running a Google ad campaign for people with certain searches, in the interest of letting more people know the complaints line exists.
"We got about 3,200 complaints last year. We're happy to have them although we'd rather that they weren't needed," Frederickson said, adding that the overwhelming majority – 97 percent – of insurance claims are paid in full and on time.
TO LEARN MORE:
A table and charts detailing complaints data and premium revenue's for Oregon's six largest health insurers, over the last five years, can be downloaded here. (This document has been corrected from an earlier version.)
The Oregon Insurance Division's complaints division page includes a complaint form and the statistics reports that formed the basis of this analysis. To reach the complaints division by phone, call 503-947-7984 (Salem) or 888-877-4894 (toll-free).
UPDATE: 
An earlier version of this story referred to the complaint index for PacificSource Community Health Plan as the complaint index for "PacificSource." In fact, PacificSource Community Health Plan and PacificSource HealthPlans, Inc., while sister companies, are distinct entities. The latter company is one of Oregon's six major insurers. Company names on the spreadsheet attached to this article have been updated for clarification, and the numbers have been corrected to reflect only the data for PacificSource Health Plans, Inc.