An amendment to Senate Bill 725 severely scales back previous attempts to force the CCOs to operate in public, makes no demands that CCOs aren't currently abiding, and only requires public participation twice a year.
May 10, 2013
May 10, 2013 — In yet another attempt to provide some transparency to the governance of coordinated care organizations, Rep. Mitch Greenlick, D-Portland, has forged and accepted an agreement that will ensure a minimal level of public involvement.
"We've worked out an agreement on the open meeting piece of the CCO bill," Greenlick said at the House Health Committee hearing for Senate Bill 725 on Wednesday.
CCOs will be encouraged to make their community advisory councils public. For those that don't, they'll be required to have at least two meetings a year that are open to the public and allow time for public comment. Starting in 2015, the requirement for public meetings goes up to four annually, as a condition of their contract.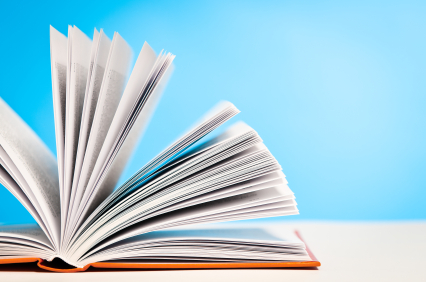 "The community advisory council is the right place to engage the public," said Susan Kirchoff, the chief operations officer of HealthShare, a CCO in the Portland metro area. She said HealthShare already holds monthly four-hour meetings for its advisory council that are open to the public.
However, HealthShare's advisory council has frequently gone into executive sessions where the public has been excluded, along with the media, who would be allowed to observe if the council was subject to the Oregon Public Meetings Law.
Greenlick proposed his amendment to an underlying bill — SB 725 — that helps give the CCOs some certainty by requiring that the Oregon Health Authority sign five-year contracts with them, to be amended no more than once a year and terminated only if the CCO fails to meet outcome and quality measures.
Despite the consensus, a vote on SB 725 was delayed until at least next week after the Oregon Association of Hospitals and Health Systems suddenly opposed the underlying bill and the assurances it gives existing CCOs that the current framework will remain in place.
Lobbyist Andi Easton told the committee that extending CCO contracts to 2018 is too long, and locking in contracts with the 15 current organizations may cap other opportunities.
"It limits the opportunities for new CCOs to be considered," Easton said.
While many CCOs have made remarkable gains getting former competitors on the same team to deliver care for people on the Oregon Health Plan, that's not true throughout the state.
In the Salem area, a lawsuit over reimbursements has pitted the local hospital system, Salem Health against Willamette Valley Community Health. Without a resolution, Salem Health could conceivably leave its CCO and start a new organization.
CCOs Have Opposed Daylight Efforts
Greenlick's latest attempt at transparency in the way these quasi-public local health delivery systems are run is severely scaled back from previous attempts and requires little change to current CCO operations.
Some CCO representatives have staunchly and aggressively opposed subjecting their boards to the Oregon Public Meetings Law, and to a lesser extent, have worked to keep their community advisory councils from public scrutiny.
The advisory councils are designed by statute to ensure that the healthcare needs of the consumers and community are being met, but at least one CCO, the Umpqua Health Alliance in Roseburg, has chosen to meet behind closed doors and even refused to release the names of the council members, citing privacy concerns.
The new agreement requires that contact information for only one member of the community advisory council be made public.
Greenlick told The Lund Report that even if the amended SB 725 does not require CCOs to disclose who's on their councils, he was satisfied their participation at the few required public meetings would make their identities apparent.
"It's going to be pretty clear who's on it," he said.
Greenlick's first attempt this session at public oversight of CCOs, Senate Bill 412, would have held them to the same standards as public bodies, but the CCOs successfully lobbied legislators and that bill died in the Senate Judiciary Committee without a vote.
A separate bill, House Bill 2133, would have put some teeth into community advisory councils, by giving them the right to sign off on CCO budget plans. That bill also died without a vote.
More recently, House Bill 2960 — which would have required only a public comment period for board meetings, as well as fully public community advisory councils — was taken off the House floor and sent into limbo by being referred to the House Rules Committee.
HB 2960 was scuttled after its Republican supporters were pressured to drop their support by House Minority Leader Mike McLane, R-Prineville, and Rep. Tim Freeman, R-Roseburg, who has been an outspoken opponent of greater transparency for CCOs.
Debi Farr, the spokeswoman for Trillium Community Health Plan in Eugene, said her organization has no problem with Greenlick's latest gesture because it complies with the public participation tenets in SB 725.
Trillium's two community advisory councils as well as a rural advisory council have monthly public meetings, and the council meetings include an overview of the discussions of Trillium's governing board, which does meet privately.
The Lane County CCO also takes the further step of posting its board meeting minutes online for the public to see.  
Christopher David Gray can be reached at [email protected].