Pair of bills would open CCO meetings to the public and give teeth to community oversight council
February 15, 2013
Editor's note: This story has been corrected from an earlier version.
February 15, 2013 — Coordinated care organizations would face more scrutiny under a pair of bills heard Wednesday from Portland Democrats Sen. Chip Shields and Rep. Mitch Greenlick.
Senate Bill 412 requires that CCOs hold their board meetings in public.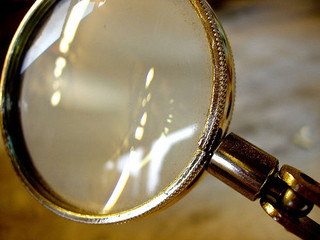 House Bill 2133 would require CCOs to get their budgets approved by their community advisory councils before they can be recertified.
Although CCOs are required to have members of the public and elected officials on their boards, they've been structured as private contractors with the Oregon Health Authority, neither meetings nor minutes of the meetings are generally open to the public.
Greenlick said allowing the CCO boards to continue operating in private could have profound implications on the future of Oregon, which has had a strong tradition of open government.
"Are they really public organizations designed to express the community's desires on how public money should be spent? Or have we created giant new insurance companies with a monopoly and a shield against anti-trust laws?" Greenlick asked rhetorically in testimony over SB 412 at the Senate Judiciary hearing. "I think we really intended that the former be the case, not the latter."
Coordinated care organizations were set up with $1.9 billion in additional federal Medicaid funding in 2012. CCOs operate on the local level and work to partner cooperation among local healthcare providers who share resources, and they face financial risks for people on the Oregon Health Plan. Ultimately, they could provide healthcare for public employees or even those with private health insurance.
The first organization went online in Douglas County last August and 15 organizations now span about every corner of the state. Outside the Portland area, most CCOs operate as monopolies exempt from anti-trust laws and people on Medicaid are not given a choice of their CCO.
"I think the public's business is best handled in public and this is certainly the public's business," Shields said. "I believe the more daylight, the better."
SB 412 has been endorsed by government groups such as the League of Women Voters of Oregon and Common Cause Oregon.
But Republicans on the Judiciary Committee as well as representatives of the CCOs were not receptive to the open meeting legislation.
"That should've been in the contracts," said Sen. Betsy Close, R-Albany. "To do this after the contract has been signed, that seems a bit disingenuous."
Polk County Commissioner Craig Pope told The Lund Report he was open to more transparency if certain information could remain shielded from public purview. He sits on the board of Williamette Valley Community Health, the CCO for Marion and Polk counties.
A request by The Lund Report for the minutes of recent meetings of the Willamette Valley Community Health Board was denied earlier this month.
"The hospitals are not going to like this," Pope said of the legislation. He said hospitals disclose sensitive contract information to CCOs that could undermine them with their competitors.
Pope did add that the board doesn't discuss contract negotiation details — they have an executive director for that. "I think it's possible to have a more public dialogue without disclosing the details of those contracts."
Greenlick would also like to give the community advisory councils of each CCO approval power over CCO budget plans. HB 2133, which would give this power for any new contracts, was also heard Wednesday, before the House Health Committee.
Community advisory councils are made up of members of the public, a majority of whom must be on the Oregon Health Plan. The councils offer advice from the public to the CCO boards and appoint a chair to sit on the board, but otherwise they have no veto power over the providers on the CCO boards.
"I'm not sure the advisory councils are prepared to do that at this point," said Rep. Jim Thompson, R-Dallas. "Some CCOs seem to use their advisory councils a lot, and some don't seem to use them at all."
But Greenlick argued that was precisely the point, and since the advisory councils would only gain this power in a few years upon recertification of the CCO contracts, they would have ample time to prepare for the responsibility.
"I believe the advisory councils are not being taken seriously," Greenlick said.
Rep. Tim Freeman, R-Rosebug testified that the advisory council's function is to operate in a public health and wellness capacity, not to decide the CCO budget. "To say this group [the advisory councils] has no function, I can't disagree with you more," Freeman said.
Debi Farr of Trillium Community Health Plan in Lane County opposed the oversight in written testimony, arguing that a majority of the CCO decision-making board must carry the financial risk of the CCO and the community advisory council was only meant to have a role as its name implies — advice. Farr wrote that the council is not qualified to make financial decisions.
Freeman also said there has not been enough time to know how CCOs work: "I think we need to be very careful this early in the CCOs transformation to move the dial again."
His Roseburg counterpart in the Senate, Sen. Jeff Kruse, made a similar argument at the judiciary hearing over SB 412: "I think we have a tendency in this body to create something and than start tinkering with it before we know what it's become," Kruse said, noting that none of the CCOs are even a year old.
"We decided specifically not to make the CCOs a public body," Freeman said of the discussions that led to the formation of the CCO. But Greenlick disagreed and said that public meetings had been part of the conversation.
Janet Meyer, who is expected to become executive director of Health Share of Oregon said the need for private meetings went beyond contracting decisions or sensitive hospital accounting information but gave the board the ability to meet and speak candidly.
"We're being asked to make some pretty profound changes in how we deliver care and how we work with county service providers and those concerns take time to percolate," Meyer said. Health Share is one of two CCOs in the tri-county Portland area.
The Democrats on the Judiciary Committee, Sen. Arnie Roblan, D-Coos Bay, and Sen. Jackie Dingfelder, D-Portland, both indicated they wished to learn more about the issue before making a decision.
Sen. Floyd Prozanski, D-Eugene, did not take a position on SB 412, but his legislative aide Kevin Moore said he asked Shields for additional information and would bring the bill back before the committee.
Image for this story by Auntie P (CC BY-NC-SA 2.0) via Flickr. 
Comments
Submitted by

Margin O'Error

on Thu, 02/21/2013 - 17:53
Permalink
Rep. Greenlick asked a very interesting and important question. Most CCOs have contracts for Medicaid, Medicare and now commercial insurance licenses. They are provider sponsored organizations with monopolies in their geographies. They are now also big insurance companies. They can determine the price other insurance companies must pay for hospital and physician services, and in turn, how high their premiums must be. And CCO's are also their competitors in those geographies, and can offer lower rates, and cost shift any deficit to the competing insurance plans or directly to the public. And there is nothing anyone can do about it. The CCO's are protected from anti-trust. What a mess - an unintended consequence of CCO development. The feds saw this coming with ACO's and built anti-trust protections. Why didn't Oregon? How about disallowing CCO's to hold a commercial insurance license?